*Sponsored; all opinions are my own.
The fall to winter season is upon us here in the New Jersey/New York metropolitan area and truth be told, it's getting chilly! With the weather change and holidays on the way, it's the perfect time for a wardrobe update. I had the opportunity to host and style a Fashion Show for Bloomingdale's at their Willowbrook, New Jersey location.
If you haven't been to their Wayne, New Jersey location, you should go! The store is decorated so beautifully for the holiday season. The entire staff is welcoming and the merchandise is displayed in an open and airy setting. This is literally one of my favorite Bloomingdale's locations and I was so happy to be able to present style options to some of our guests.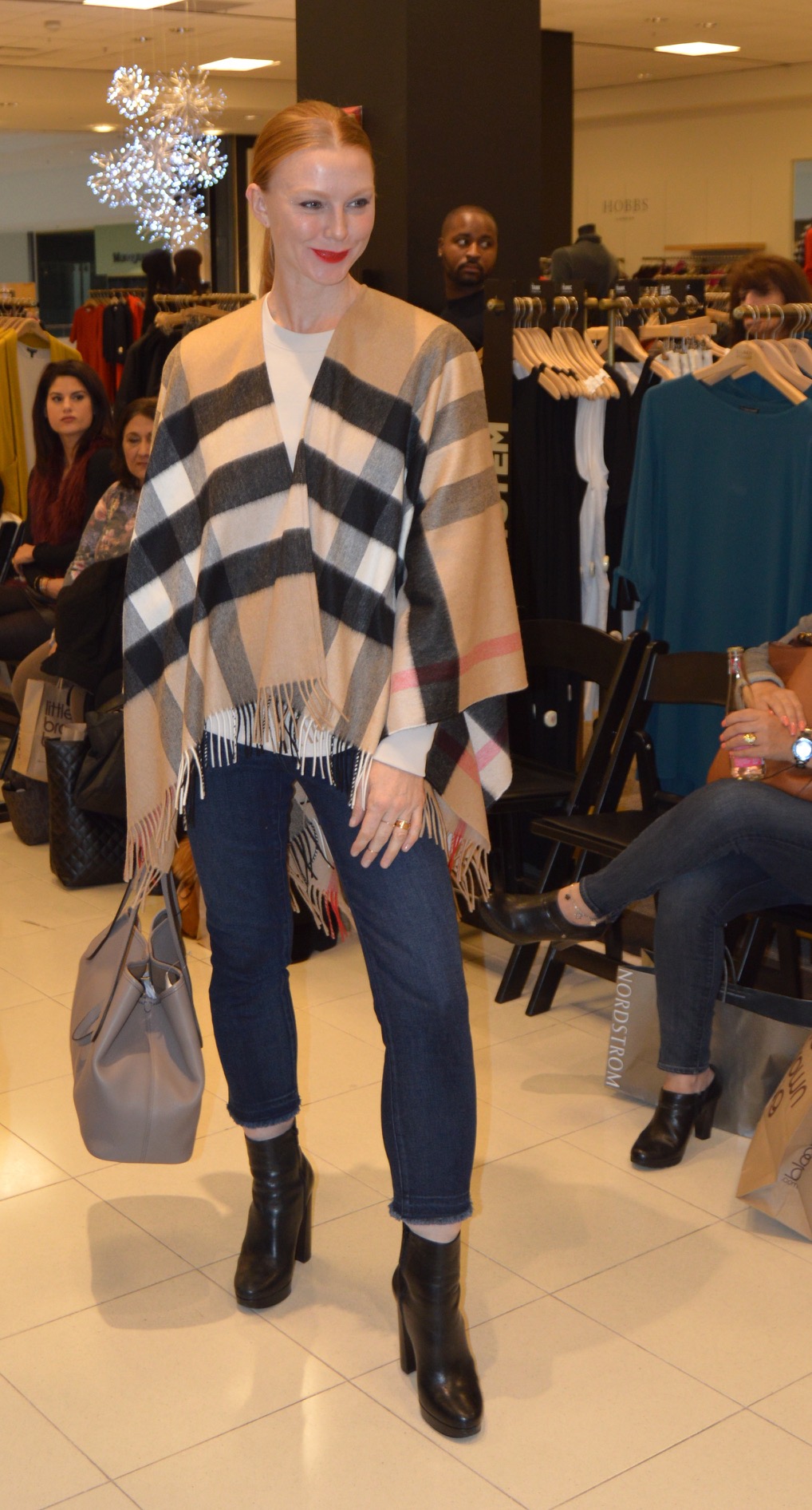 Above, you will see the Burberry Collette Merino Wool and Cashmere Check Cape. This versatile piece is great for the woman on the go. You just wrap yourself in warmth and style. A timeless yet modern piece that can be worn now and for years to come.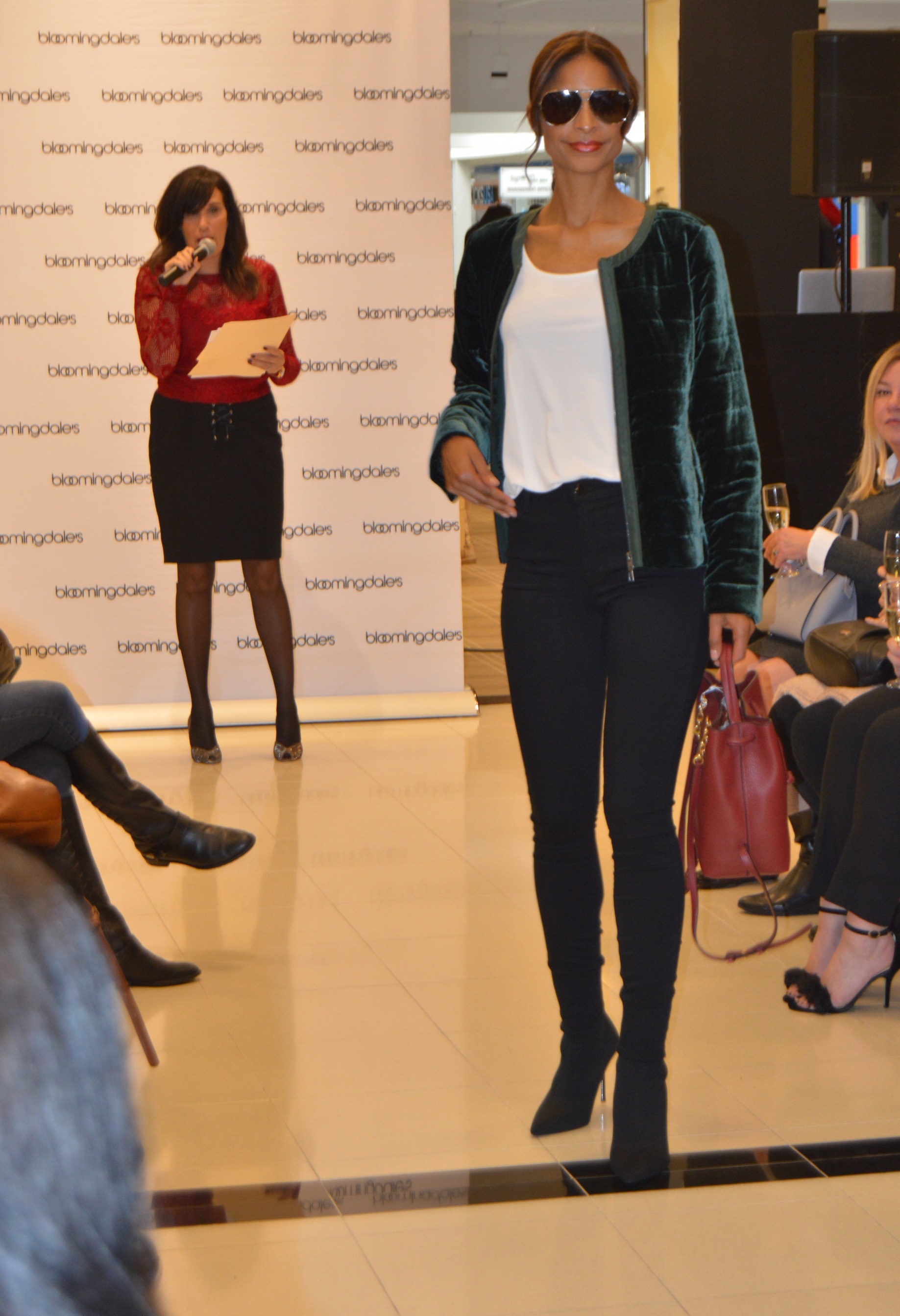 Another great style is this Eileen Fisher Velvet Jacket. Wear this with your favorite denim jeans, black pencil skirt and more. The hunter green is festive and flattering.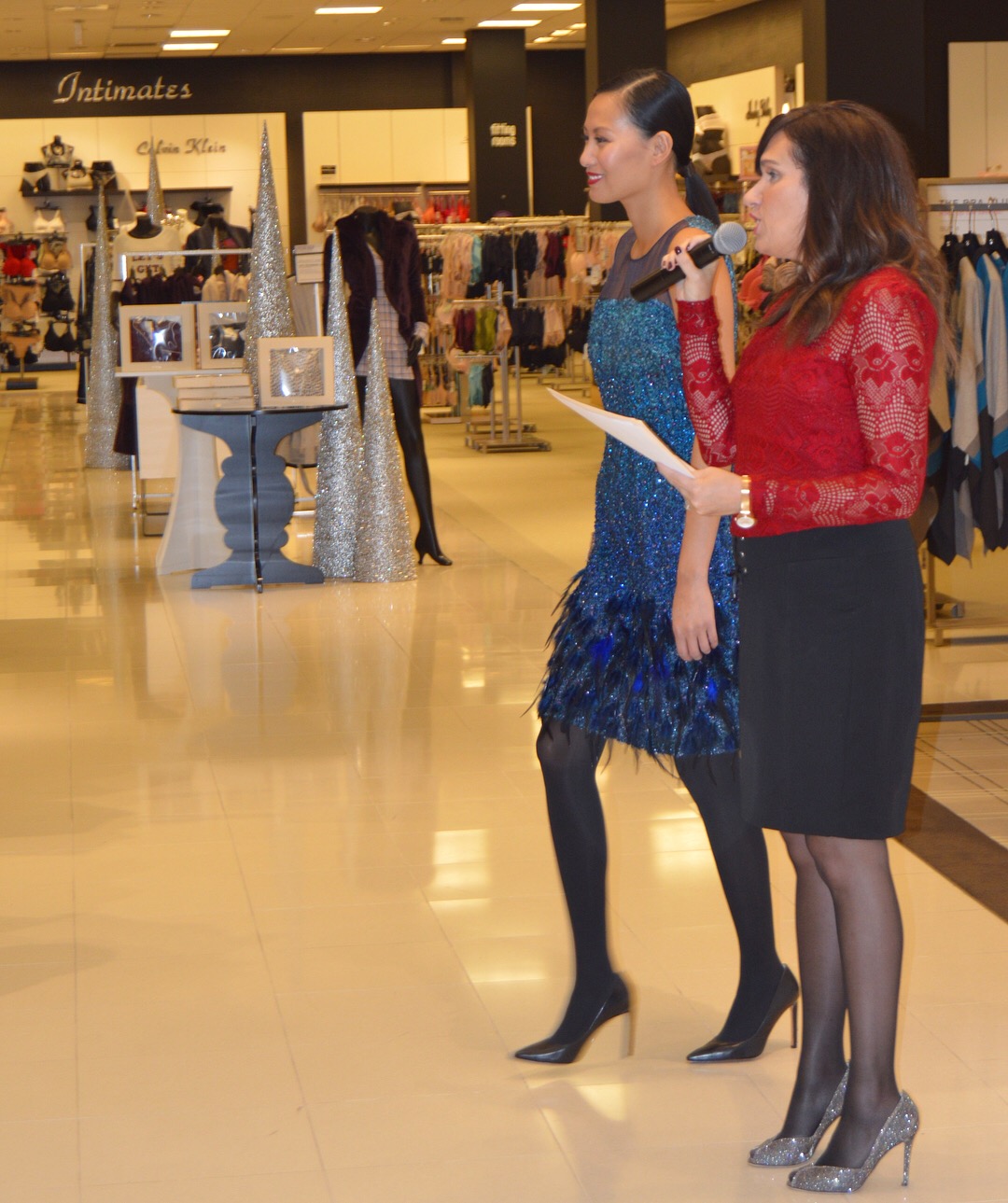 Some other seasonal must haves and pieces that were featured during the Fall to Winter Fashion Show was the Elie Tahari Anabelle Embellished Dress which is 100% exclusive to Bloomingdale's. This is holiday party perfect! Opt for color within your holiday dress.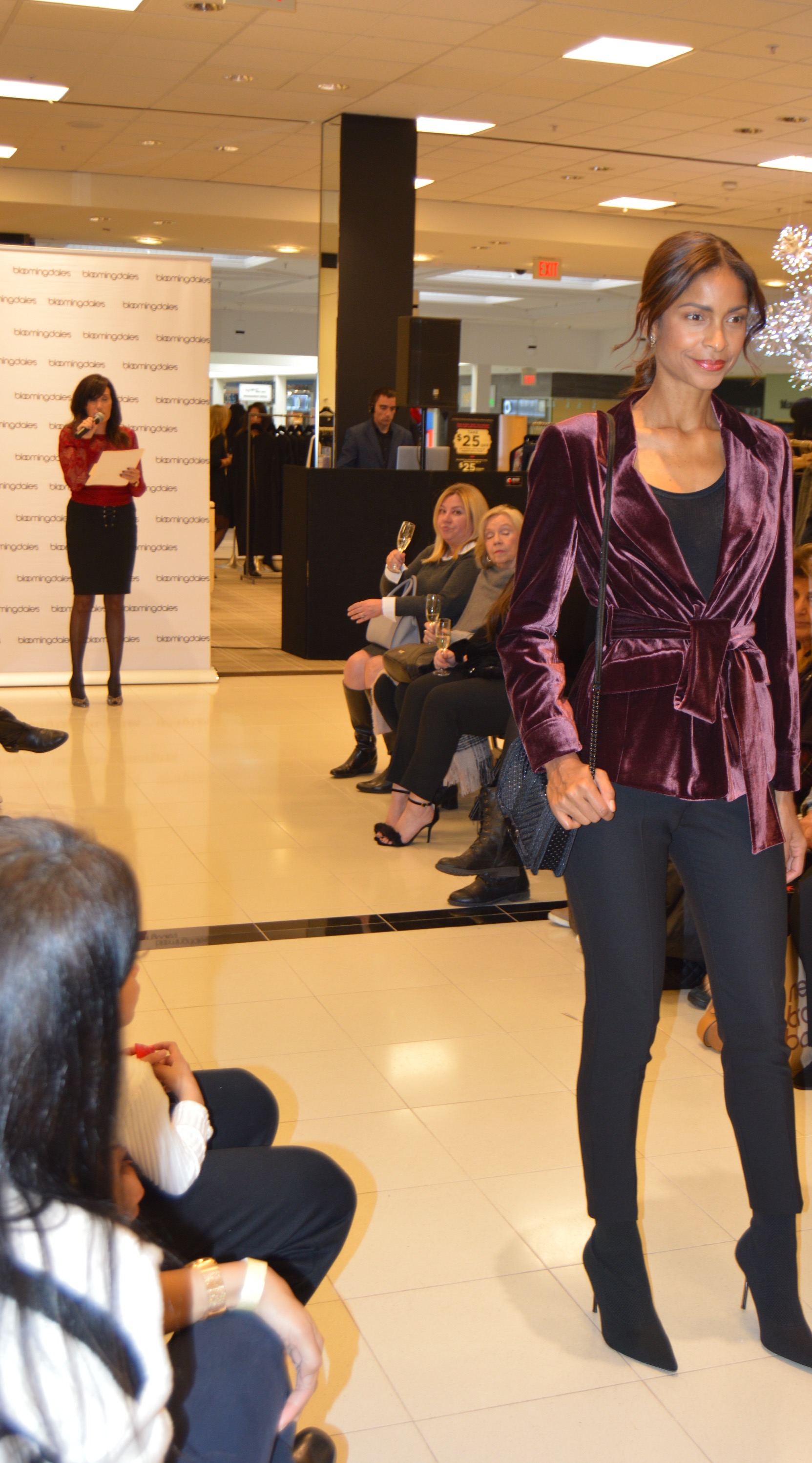 Another piece that's great for desk-side and then can be worn to the holiday party is the Hobbs London Lorrie Velvet Jacket which is also exclusive to Bloomingdale's. This is such a flattering, chic piece and the color in person is beautiful. Add a Bordeaux lipstick, earrings and you're all set. You can do the matching velvet pants or wear your favorite pair of black pants to complete the outfit!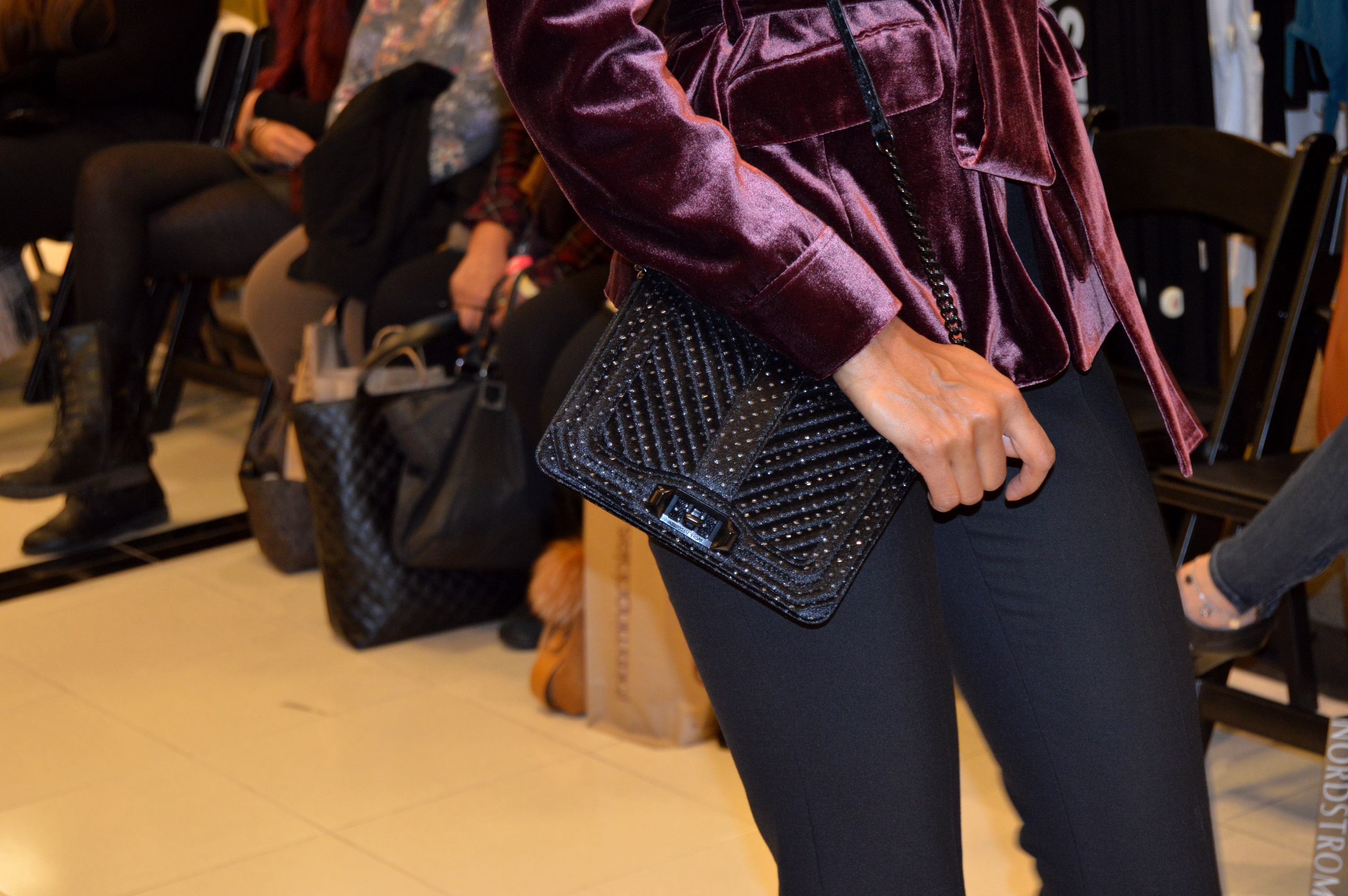 Rebecca Minkoff has so many wonderful bags this season. There are so many great styles that appeal to everyone. From metallics, to the classic black, crushed velvet and more — Bloomingdale's has an incredible selection. We featured the Minkoff Love Small Velvet Crossbody which is 100% exclusive to Bloomingdale's.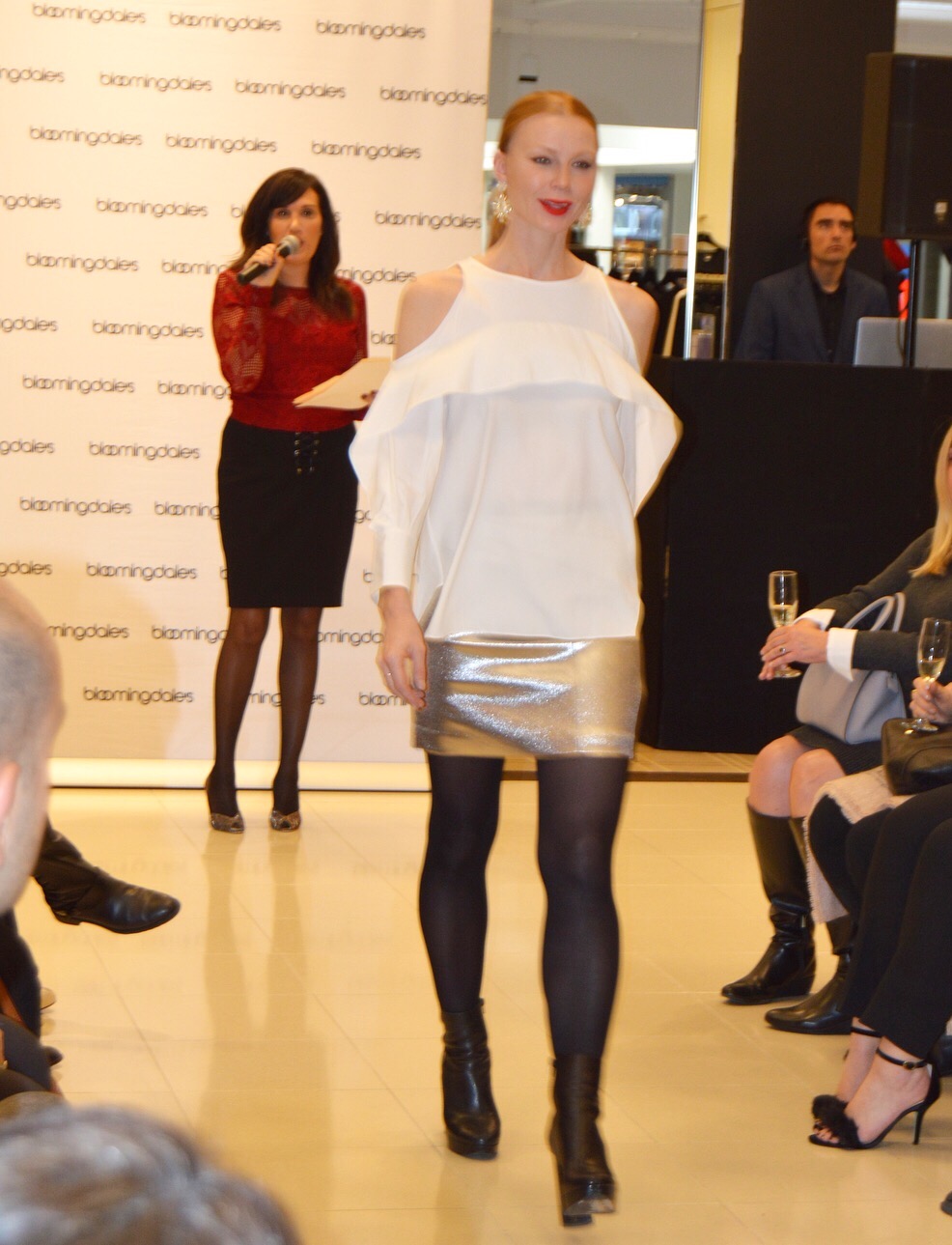 Speaking of metallics this outfit by Halston Heritage is another option. This Ruffled Cold-Shoulder Blouse and Draped Metallic Skirt creates a versatile holiday look and the pieces can be re-styled to create more looks. The cold-shoulder detail is really flattering. Add a statement earring by Bauble Bar, red-lip and you're ready to take on the season with confidence.
Most of all, just have fun this holiday season! Definitely check out the Bloomingdale's Willowbrook Mall location, it's gorgeous and there are so many new stores at this mall, too. Here is a photo with some of the amazing Bloomingdale's women and the displays at the store this season are gorgeous! Embracing the holidays;