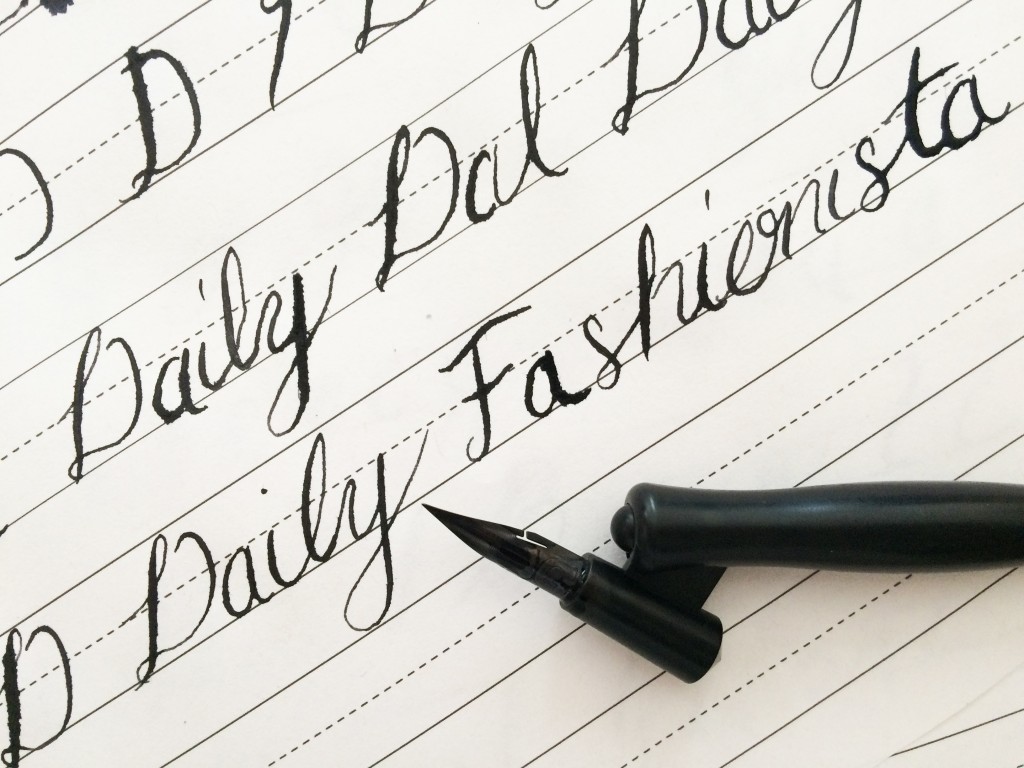 Article by Gina Capozza
Adding a little touch of personality can bring a lot of style to life, especially when it comes to decorating or entertaining at home. We recently had the pleasure of attending a special calligraphy workshop in New York City hosted by Parris Chic Boutique. We learned how to pen some personality and the art of calligraphy from it's founder and creator, Alyssa Thiel.
Tucked away in the prettiest vintage loft in Soho, we were welcomed by Alyssa into a space set to inspire you to become a calligraphy master. It was no surprise that the sunny space was decorated with gorgeous decor accents straight out of Parris Chic Boutique, complete with a breakfast table detailed with calligraphy accents, burlap and the prettiest autumn flowers and pumpkins to set the mood.
After sipping on morning coffee and mimosas we sat down, nibs and ink in hand, to begin our calligraphy lesson. Alyssa walked us through the alphabet stroke by stroke, teaching us a signature font that she has created. Since practice makes perfect, we spent the next few hours refining our skill and working on our lettering. Giving us personal direction on how to make the most of our new found skill, she encouraged us to add our our own personal flair to the letters and to practice, practice, practice. We were ready to take our love of lettering and make the world a little prettier! Alyssa really made one of our dreams a reality, now all of our cards will look gorgeous this season.
In short, it was the loveliest way to spend a Sunday and we can't wait to try out our calligraphy skills this holiday season on cards, gift tags and so much more. PBC has been traveling all over the country to teach calligraphy, so if they stop in your city, be sure to check them out!
We enjoy following along their beautiful adventures and even gather design inspiration by following the Parris Chic Boutique Instagram. Be sure to stop by their website for further information on calligraphy classes. Looking for the perfect holiday gift? Stop by the Parris Chic Boutique shop for some stylish and personalized gifts!