Article by Marleny Almonte, Founder of Apye Socks
DailyFashionista has their pulse on a healthy lifestyle, so it was only fitting that we were at the event for Soul Cycle and Target at the Galleria Mall in Houston, Texas. #DF is a big treadmill fan for cardio, but after our experience at the pop-up event held at the Galleria Mall; we have converted and now can't wait to cycle again!
Cycling probably makes you think of the tour de France, with sportswear that's tight, uncomfortable, and expensive to match the bike. Well Soul Cycle and Target want to change that and they get a "magnifique" and "oh la la." They are achieving wellness through cycling which is affordable and fun for all.
DailyFashionista walked in and found the Target and Soul Cycle wear was on display and it looked amazing. There were a ton of options, colors and made of great quality. #DF was early to the event so we took the opportunity to put some new soul cycling wear to the test!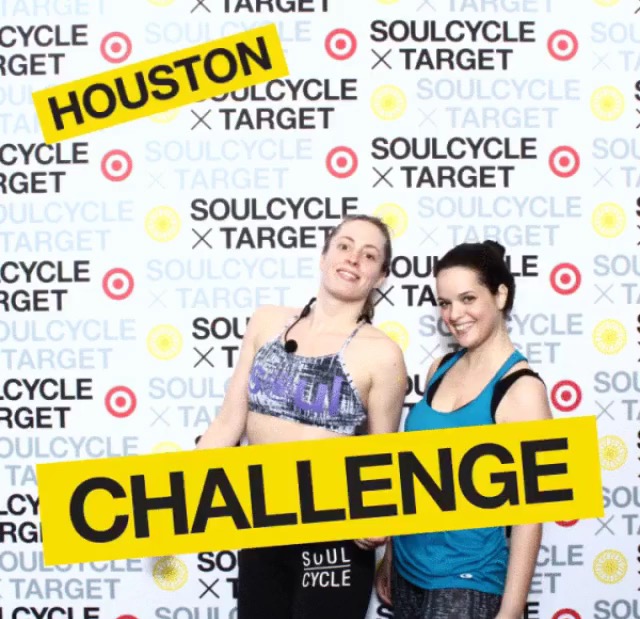 We were now prepared and on our bike! The instructor and the music were fun and most of all uplifting. The music was the kind that makes you feel like you can rule the world and the instructor took things slow and step by step. Cycling that was a soulful experience should be had or tried, at least once. It didn't even feel like work, but a ride that transports you to that happy/energetic place. Of course I was wearing my Apye socks in bright white to keep my feet stylish and comfortable throughout the day!
We found this Soul Cycle and Target collaboration a fun and empowering one and their new line is one to look out for! To try a Soul Cycle ride and explore the Target x Soul Cycle collection you can visit Target.com/soulcycle for more information.