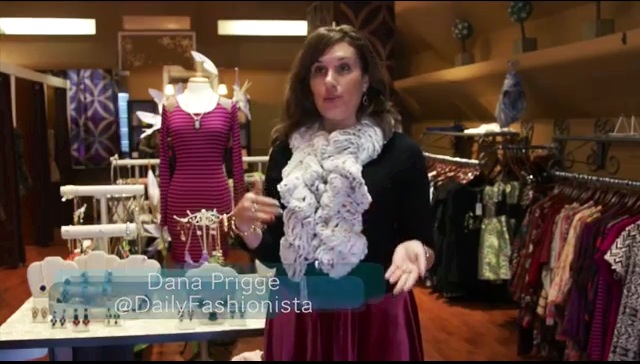 Editor-in-Chief of DailyFashionista.com Dana Prigge' at Bella Ro Boutique speaking about her top fashion choices
Journalists taking over the world?! I'd like to think so! I personally hail from a family of authors, writers and PR professionals — so, I was really honored when Derek Zagami of NYFA NY and The Derek Z Show asked for an interview!
Since day one, DailyFashionista.com has always been and will always remain a positive place to swing on by to receive a "daily dose of fashion inspiration." I'm a firm believer in empowering other people to shoot for their dreams and goals. When we are united, we have more power and the outcome is always fabulous! I talk about achieving high-style looks even on a budget. In this informative segment you will also find Melissa of SuperGlamNews and Kelly of KellyintheCity. It was great to share the spotlight with such talented professionals!
Watch the clip below and Tweet: @DanaPrigge. Tweet me and share how a blog that you read helped you make an informative decision. I would love to hear from you! Until next time, fashionistas and fashionistos!