With the temperatures finally warming up in the city, I partnered up with Neiman Marcus Last Call in Paramus, New Jersey to feature their latest looks of the season.  Neiman Marcus Last Call is a great destination for designer brands on discount. After all, what's better than incredible quality at fantastic prices?

Some of the looks I featured were fashionable wedge shoes, flowing maxi dresses, not to mention that the handbag department is most definitely an accessory paradise! The sunglasses by Gucci, Marc Jacobs and beach bag by Furla made for a chic weekend getaway. There were pops of vibrant spring colors everywhere. One could easily infuse color into their look in a multitude of ways. One way is with a bohemian scarf that adds that certain something to any look. The selection of sandals there was really impressive with BCBG, Jack Rogers and many more at ultra-reasonable prices. These are great investment pieces you can wear with everything in your wardrobe this spring and summer.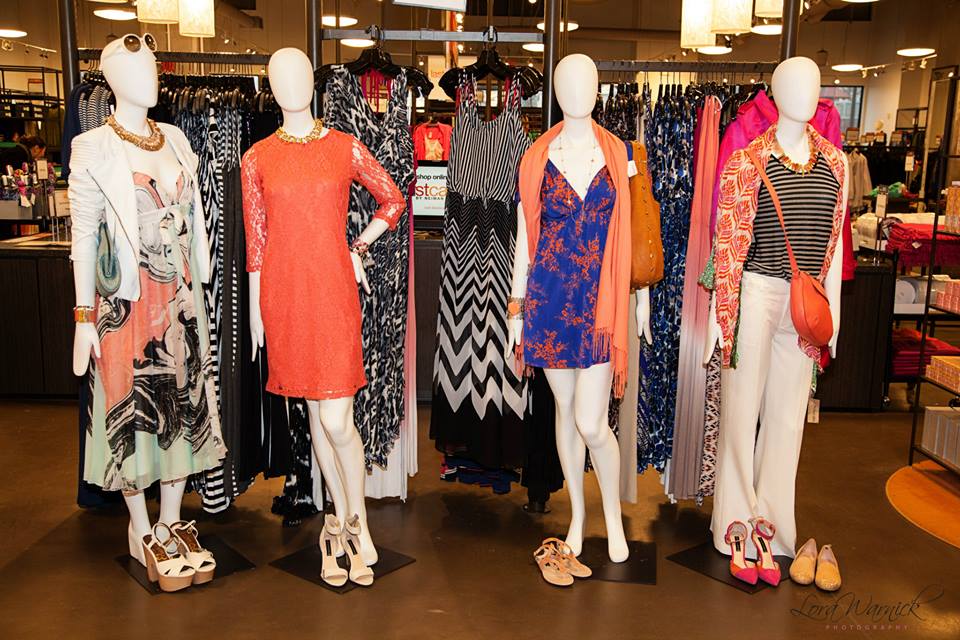 The outfits were created with every woman in mind. I started with the perfect Maxi dress by DVF Diane Von Furstenberg. This dress is a sure winner featuring soft pastels. It's fun to edge up the soft feel of the dress and I did so with a vegan leather moto jacket in white and a great pair of Miu Miu sunglasses. The next look was a coral lace dress with a sexy zip up the back that would have you looking gorgeous for a wedding, special dinner or occasion. The coral lace dress was a mere $68 and is of the hightest quality. Next up, was a great cobalt blue dress that could easily be dressed up or down. The grecian sandals paired with this look by Steve Madden were a real hit with the guests. The final look was to show how every woman can easily mix floral with stripes to look modern and chic. The white pant, the pant of the season is a must-have for every woman and these retailed for about $89.
Many of my favorite fashionistas and style bloggers were in attendance, Melissa of SuperGlamNews, Sara of Small Chick Big Deals, Melissa of Melissa's Sweet Style, Dara of The Style Senders, Pashun of Pashun Trisha Style, Rhea of Sew Stylish Rhea, Margaux of Karma for a Cure, beauties from Soon Dar Secrets, Cara of Fashion Swain and more.

Guests snacked on delicious crispy treats by Treat House, Pretzel Crisps. Popchips, Batter and Cream whoopie pies and adorable lollipops. The Nivea lip balm bowl was great too! It was also nice to chat with other stylish fashionistas.  Lora Warnick was there capturing all of the stylish action. One lucky guest won a $100 giftcard during the event! All of my guests also enjoyed a special discount on everything! Everyone also received a copy of the latest Bella NYC magazine.
The event left those who attended feeling inspired and ready to take on the Spring and Summer seasons with stylish confidence.