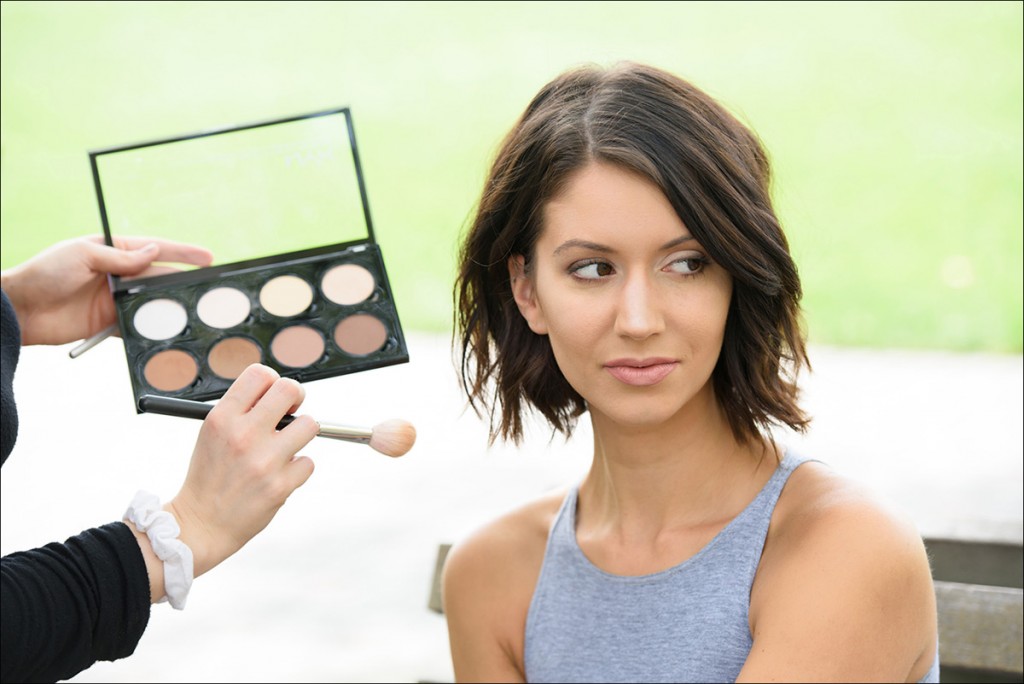 Summertime is winding down and fall is around the corner. That natural sun-kissed glow you have is going to start to fade. DailyFashionista has the solution on how to retain that lit from within look. Ultimately, it is that no-makeup, makeup look that we strive for. Here are our tips to look radiant all year around.
Luckily we can stop searching! NYX's Highlight & Contour Pro Palette allows you to define and highlight your features like a professional and leaves you with a beautiful naturally luminous complexion. With the help of talented makeup artist Miranda Richards and skilled professional photographer Neil van Niekerk we created a quick and easy guide on how to highlight and contour using #DF personal favorite NYX Cosmetics.  We used this kit outside in natural light just to show you how amazing it is, and this contour set is so affordable.
Get the Look:
1) To begin, Miranda applied a light allover foundation, brown-toned eye shadow and Faux Lashes mascara from NYX's Boudoir Mascara Collection. What's great about the Boudoir Collection is that each individual mascara darkens, lengthens and adds volume to your lashes while still keeping them natural and chic.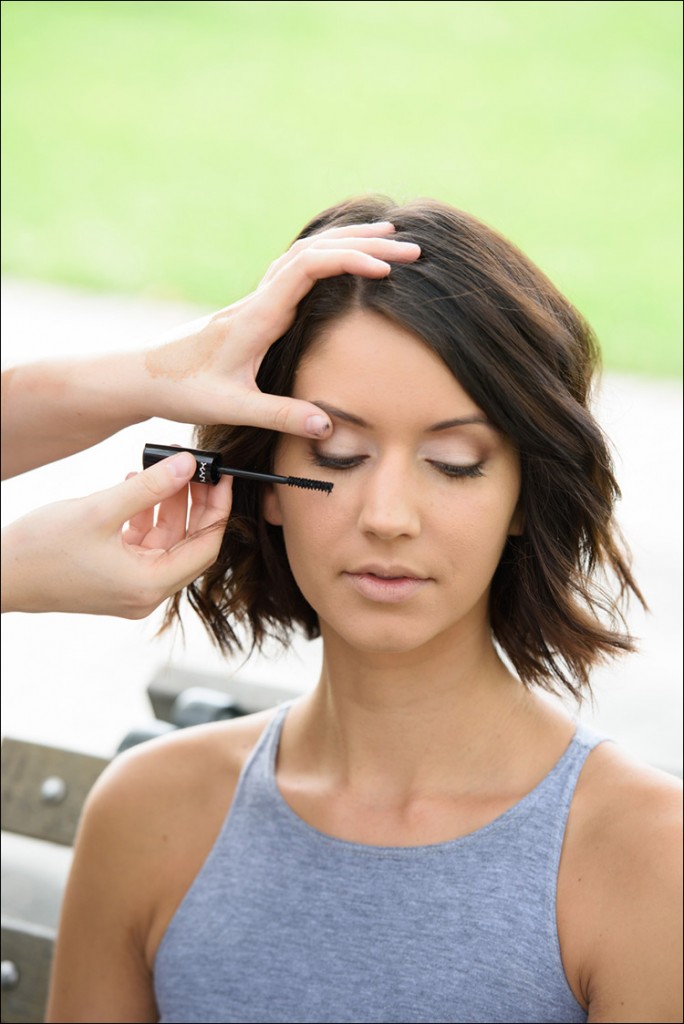 *DFTip: No need to overdo this mascara! Just add a few swipes and you'll have just the right amount of oh lá lá.
2) In order to keep a natural look, we decided to go with a neutral lip with just a subtle hint of color. Starting with the NYX Nude Pink Retractable Lip Liner, Miranda lined my lips with ease to create a perfect pout. Next, Miranda used a combination of Stockholm (NYX Soft Matte Lip Cream) and Tres Leches (NYX Intense Butter Gloss).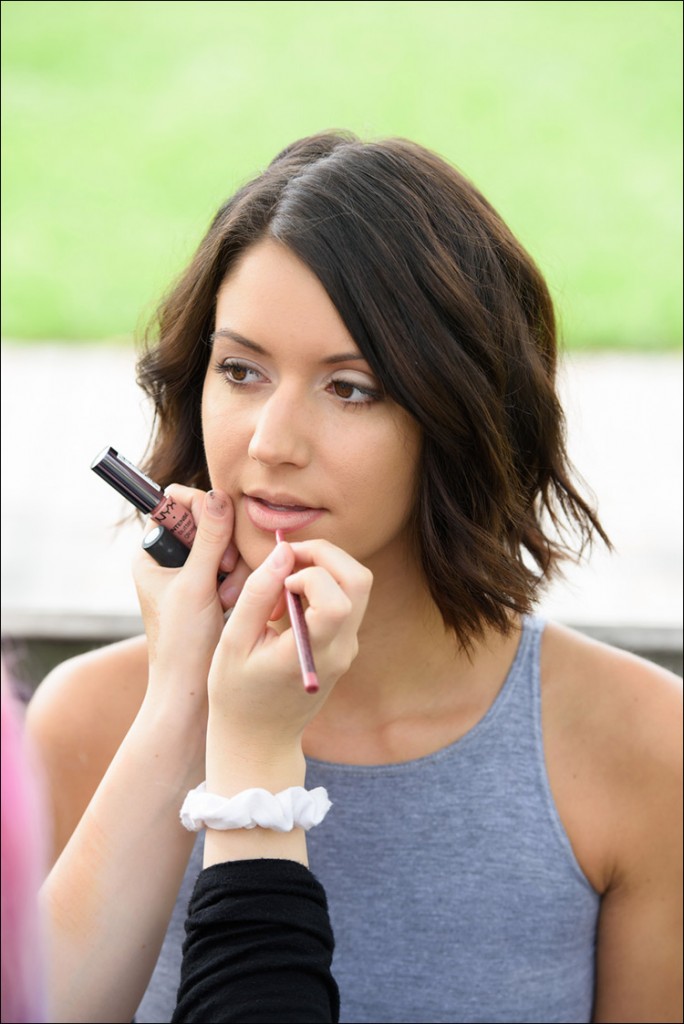 *DFTip: To achieve this lip, first line, then apply the matte color and top it off with the butter gloss. Voilá!
3) On to the contour! Using the refillable (cool, I know right) contour palette, Miranda added dimension and emphasized certain features of my face. Miranda suggested contouring what areas you want to recede: the cheekbone, the jaw line and the edge of your forehead. Next, she suggested contouring the nose to give not only more dimension but also a straighter, narrower look if desired.
*DFTip: This NYX contouring palette includes four different contouring shades so do not be afraid to use a variety of them to create a great contour look.
4) Using the top four shades in the palette, Miranda highlighted the top of my cheek bones, the center line of my nose, my chin and my cupids bow. The four NYX highlighters give leeway to how dramatic or subtle you want your highlighted features to be.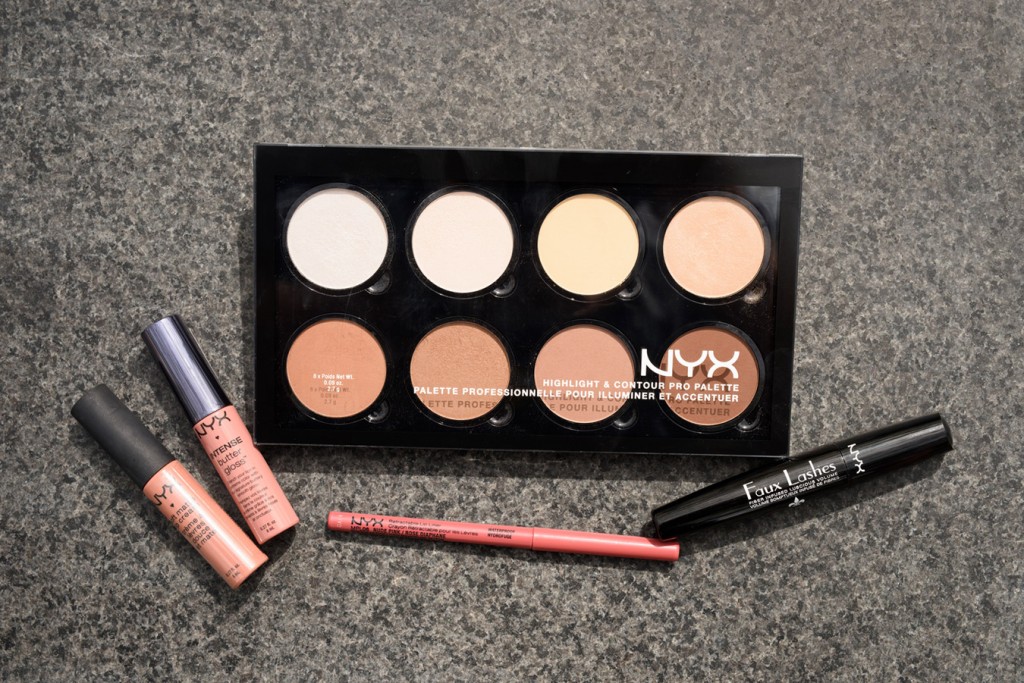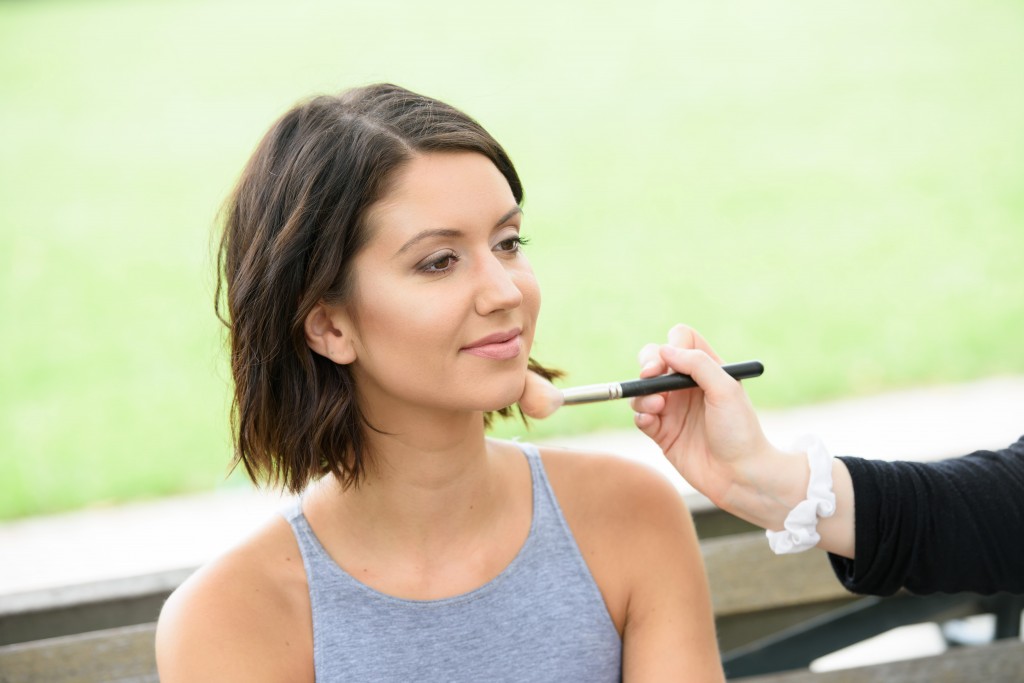 5) Just a few last minute touches and the natural yet alluring look is complete! Our overall opinion of all of these NYX products is that are of a high quality, work great and are sold at a reasonable price. This contour kit is a must-have for any discerning fashionista.