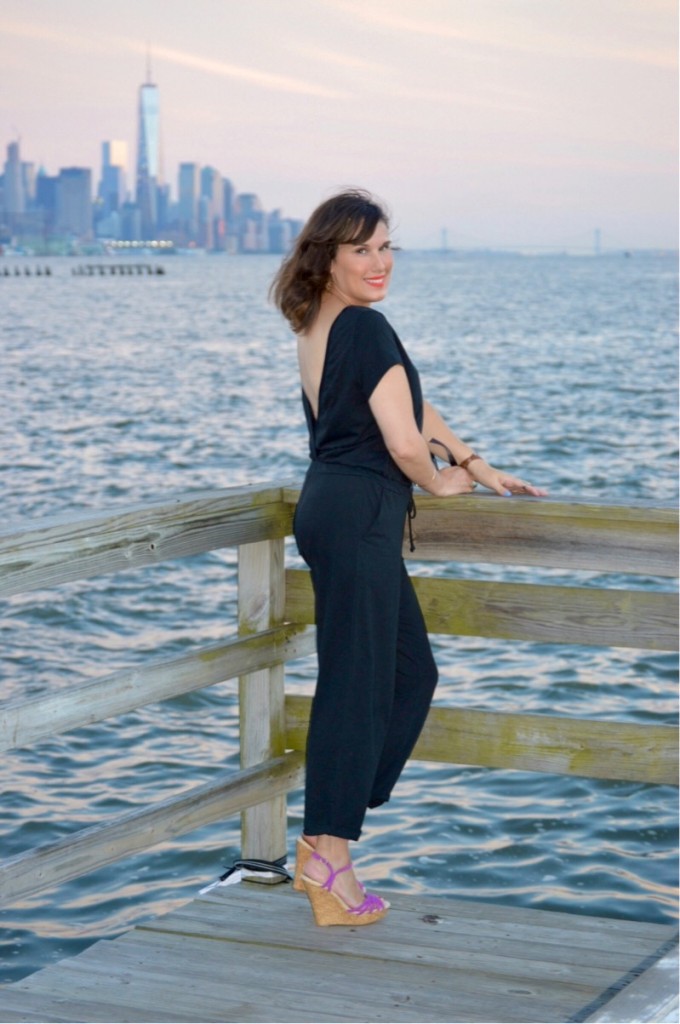 These days I'm all about wardrobe and beauty must-haves that can get one ready with chic-ease.  It's still pretty warm here in the city and you want to wear clothing that has an effortless feeling, yet still looks put together. One of my favorite ways to achieve this go-to look is with a flattering jumpsuit.
The athleisure wear trend is all the rage and recently I discovered a website that has so many versatile pieces. Lime & Vine is the fashion forward way to wear every day pieces with a cool edge. I also enjoy perusing their website and Instagram for style inspiration! Whether you're a city girl on the go, packing for a vacation, or a hip mom – they have some really wonderful pieces that are so easy to wear. When I wore this Roxanne jumpsuit by Lime & Vine, I received a lot of compliments. There is something to be said about simply slipping into a piece, and then you're off to take on the day (or night). That's another thing, you can rework this piece for a night out on the town with dressy accessories.
With the addition of my Jane Basch necklaces and my Gerard Cosmetics hydra-matte lipstick in Mercury Rising – I was ready to go! Want to continue the conversation Tweet @DanaPrigge I enjoy making new fashion friends.
Outfit Details:  Jumpsuit: Lime & Vine/ Necklaces: Jane Basch Jewelry/ Lipstick: Gerard Cosmetics / Turquoise ring set: Lulus