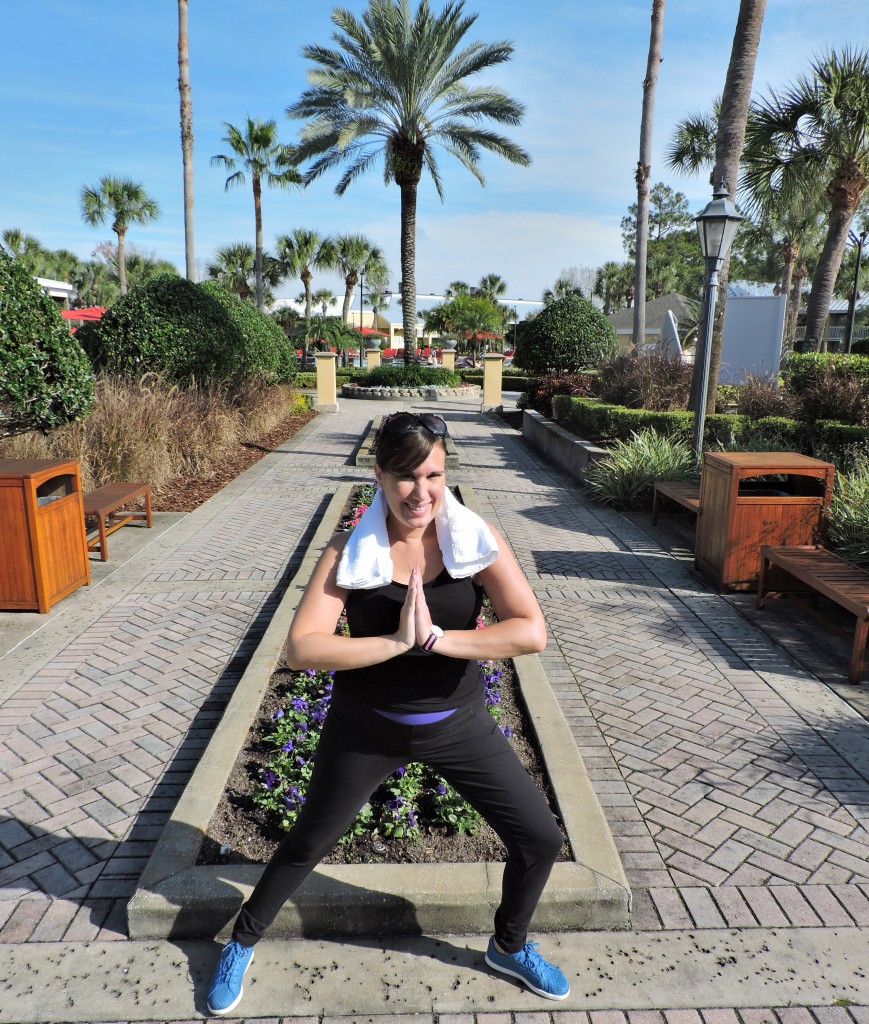 With the new year in full swing, many of us have made resolutions. I for one want to work out more often and also drink more water. I have been trying naturally flavoring my water with fruits and veggies — I have to say that it really is refreshing! I also have been going makeup free on some days and it feels good.
An important motivator is to also feel comfortable in what you're wearing when you work out and are active. I have a few fashionable favorites that DailyFashionista wants to share with you. For one, the perfect workout legging is a style must. I found this great pair of sporty leggings online at The Girls Apparel and they are under $40! These leggings are so comfortable and they breathe and move with you as you workout. I also have a special treat for you — a style deal on this brand of leggings!
#DFStreetStyle Deal: Enjoy 20% off all orders and FREE shipping with the code VAL2015 ends February 15th at The Girls Apparel
Outfit Details:  Leggings: The Girls Apparel c/0/ Tank Top  H&M/ Sneakers: Reebok Women Skyscapes/ Tote Bag: My Other Bag/ Sunglasses: Old Navy.
Tweet @DanaPrigge with any style questions. I would love to hear how you're doing with resolutions!