When I returned to Disney Springs after a little over a year, I was amazed how much it expanded. Disney always has a way to work their magic and it's great to see Walt Disney's vision prospering and growing in such a wonderful way!  I always enjoyed going to the movie theatre, perusing the shops and grabbing a bite at Wolfgang Puck's. But, now there is so much more to enjoy! I'm going to begin by saying that it was extremely hard to narrow down this list to 5 favorite places to enjoy while at Disney Springs! I think these will vary from person to person. Whether you're with your besties, that special someone or with your children, there is something to be enjoyed by everyone! And that's the beauty of Disney Springs.
Now, that Disney Springs is being considered a premier destination unto itself, there are various hotels within the area that are really great. Including Saratoga Springs Resort, Disney's French Quarter, Port Orleans Riverside (which you can travel to Disney Springs via Riverboat) and some Wyndham, Hilton properties and other places to stay and discover! Have any questions and want to connect further? Tweet @DanaPrigge I always enjoy hearing from you.
Now let's get to the Disney list: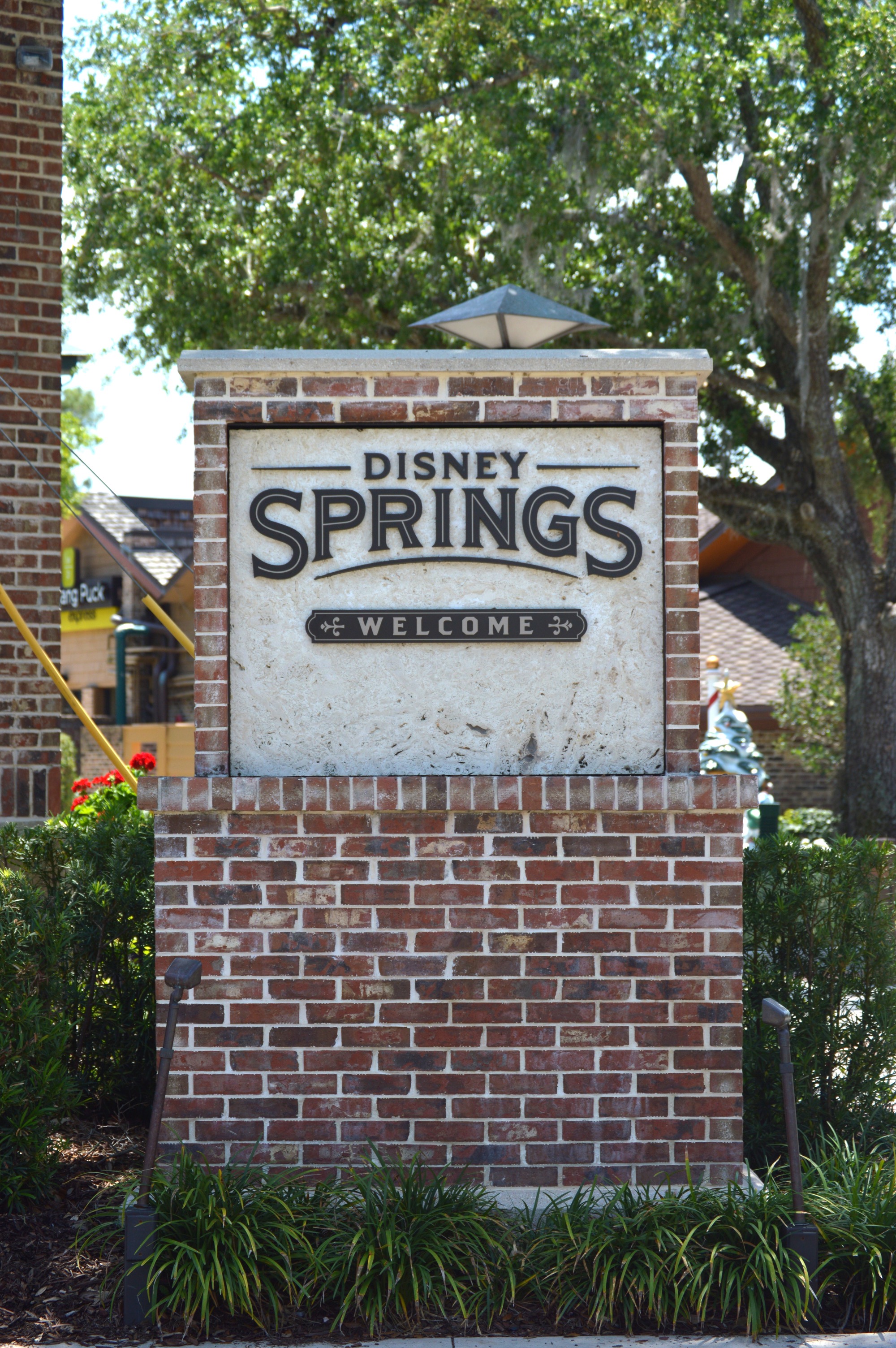 Morimoto Asia: This probably is the best sushi I've ever had. That may be a bold statement. But, let's face it, this is Chef Morimoto's place. And he actually is there pretty frequently! I've been to his restaurant in Manhattan and dare I say this is even…better. The sushi, dim sum and cocktails were nothing short of amazing. If you like sushi, you'll LOVE it here. And that decor!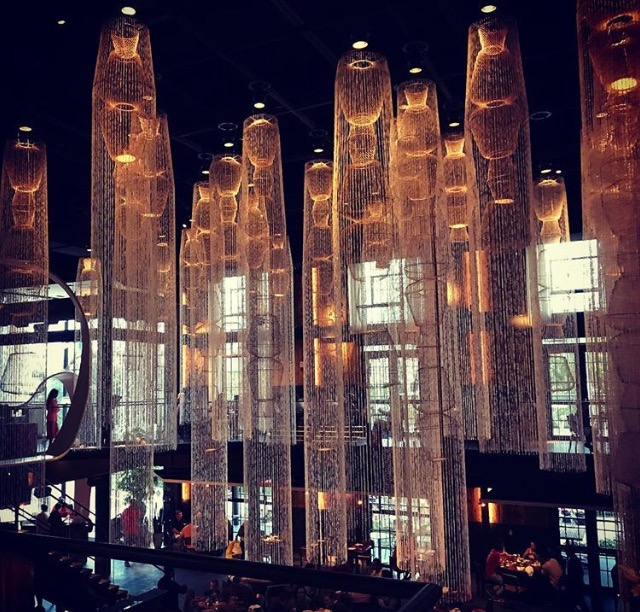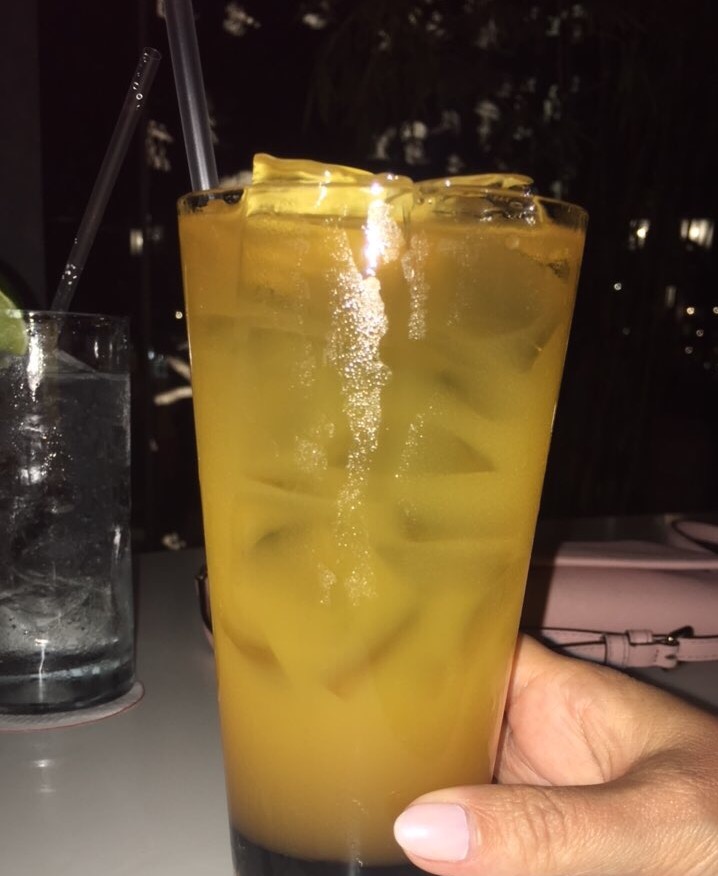 They have a Zara: If you like to shop (like me) then you'll really enjoy Disney Springs! Some of my favorite shops there were Zara, MAC, Kate Spade, Francesca's, Anthropologie and Basin ( a cool all natural bath and beauty shop).  Click here for a full list of shops. And that set-up is just gorgeous!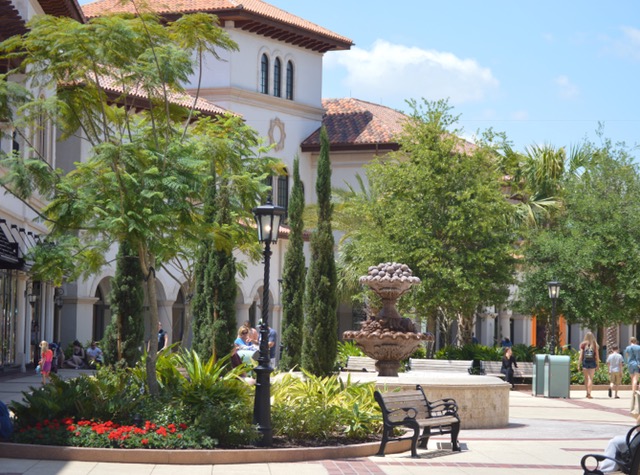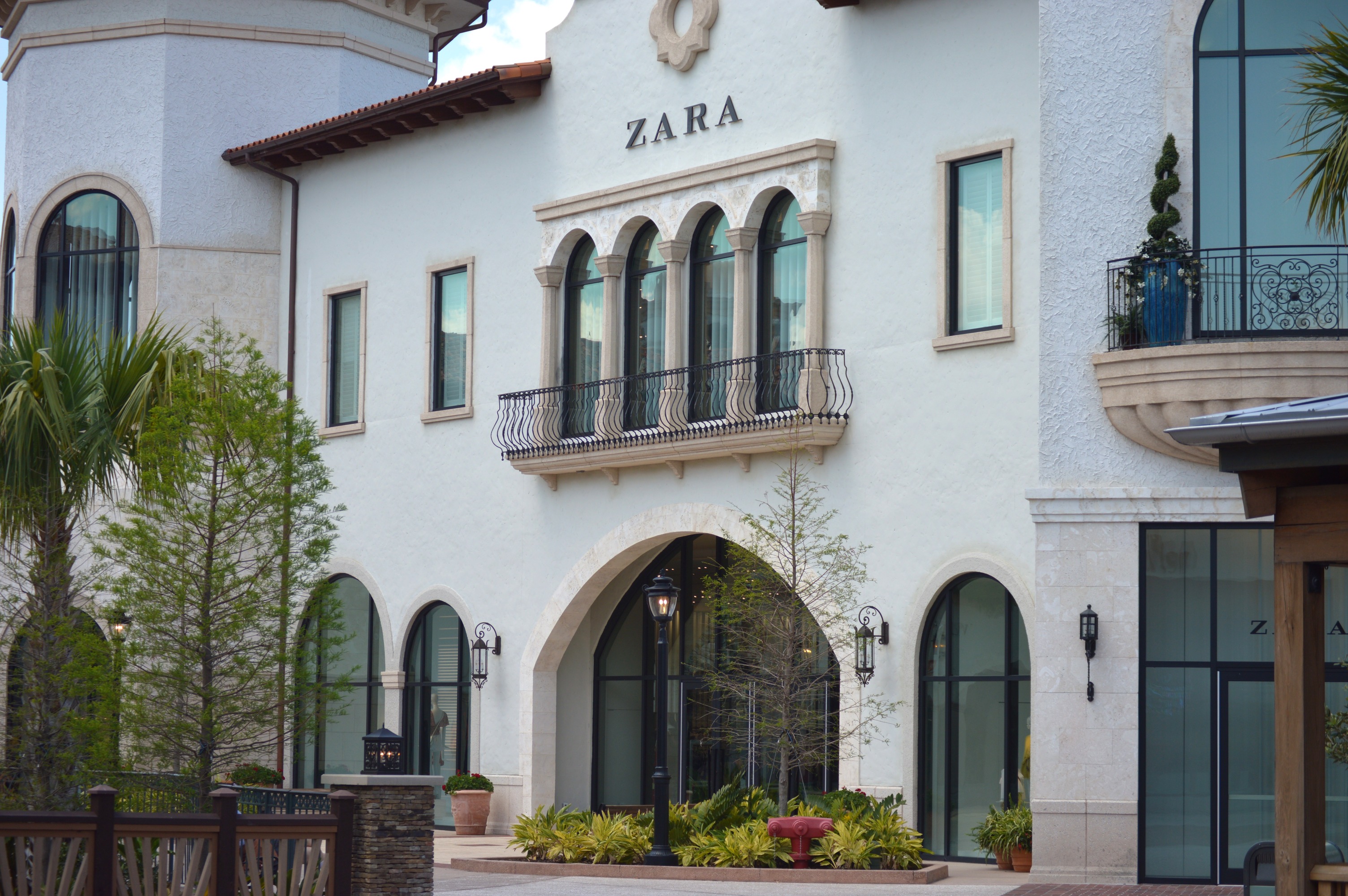 The Boathouse: There are so many wonderful dining options here that it's truly difficult to chose but a few. Besides Paddlefish, this is another very cool spot with an amazing view, tasty menu and an exciting option to go for a ride in a car that travels in the water (see, below)! From seafood to steaks and fabulous drinks, there's a lot to enjoy at The Boathouse.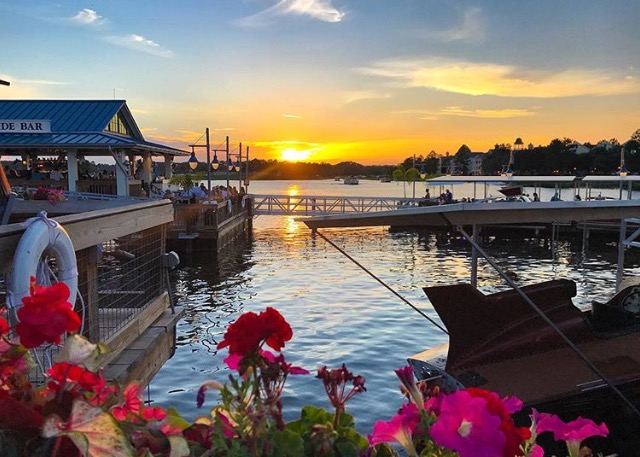 image via Lascopp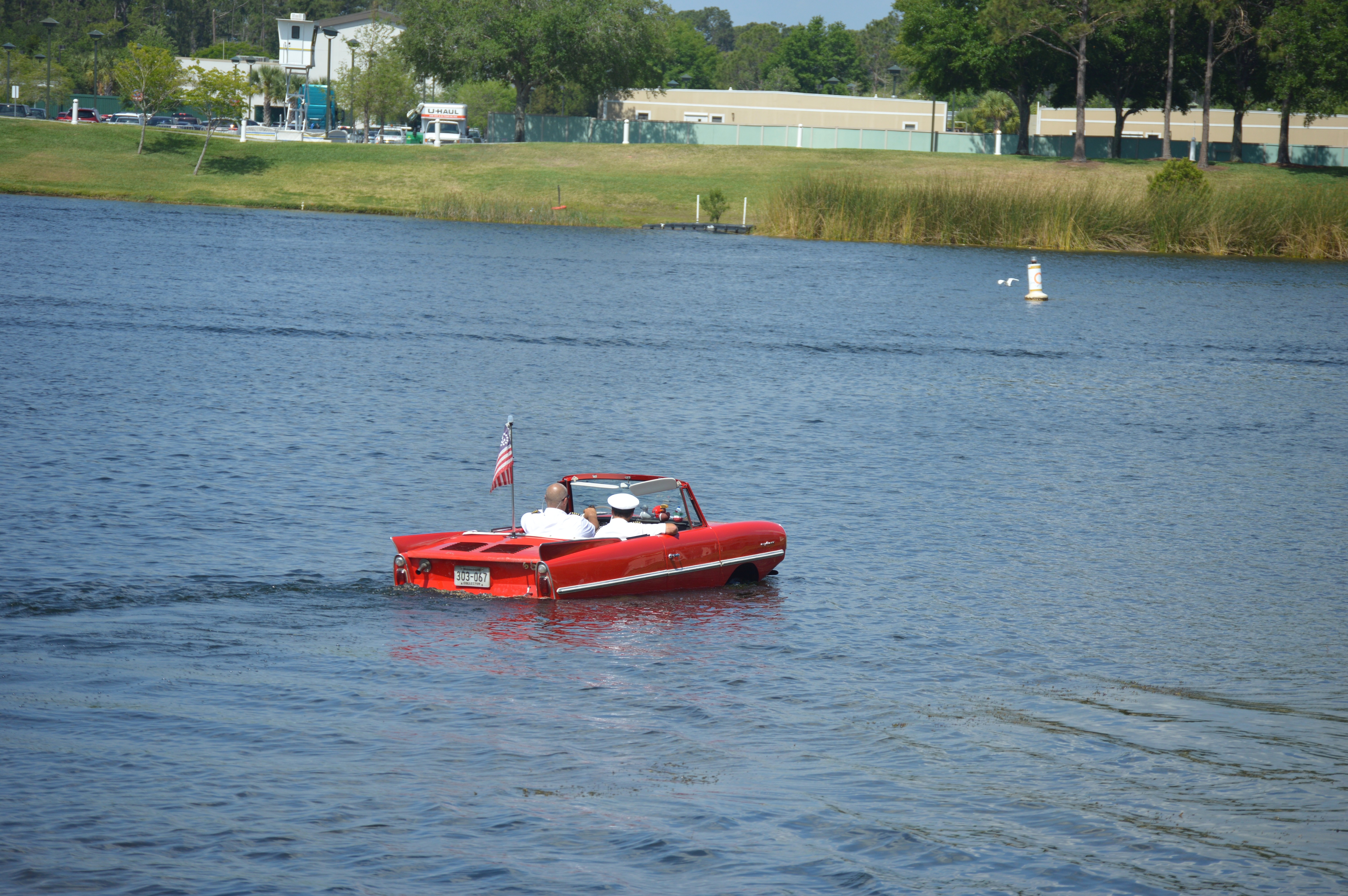 Planet Hollywood: Call me a movie buff, go ahead. But there's something to be said about dining with Arnold, seeing Star Wars memorabilia, Marilyn Monroe's dress and Judy Garland's outfit! I just love it. What I loved also, was the new menu over at Planet Hollywood! They revamped the entire place and it looks gorgeous and so fun! It was a burger and shake kind of night and it was delicious! The menu was revamped by Guy Fieri and he's a cool guy.  There's also a large screen that plays music videos and clips to classics and more.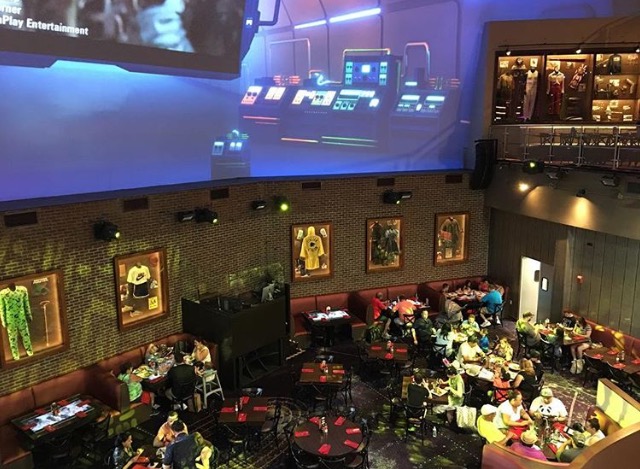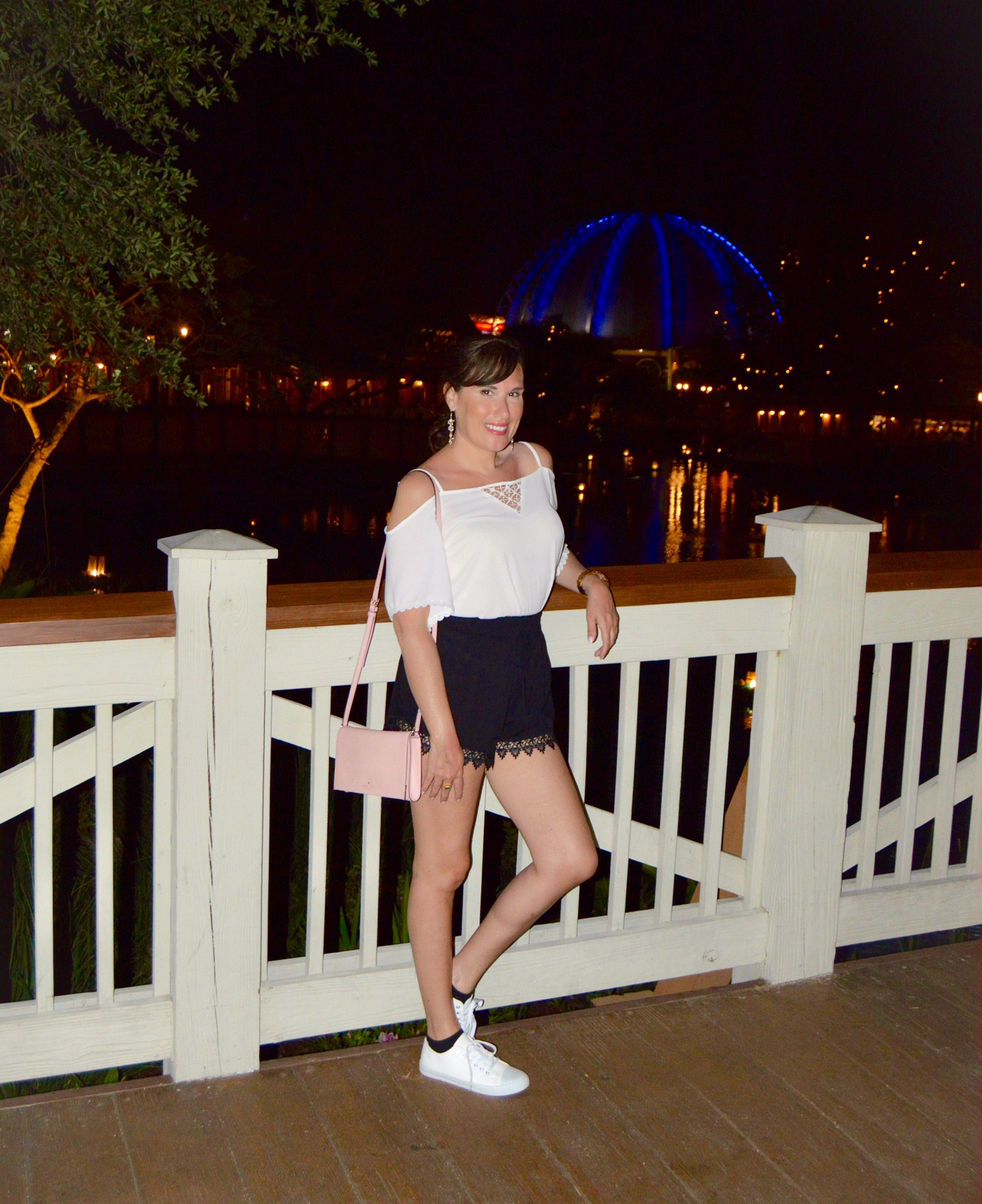 The Carousel, Hot-Air Balloon and other fun: The beauty of Disney Springs is the ability to just walk around, adventure and have fun. There's the air balloon ride (which is the symbol of this area), the carousel, the "live" statue and all other discoveries to be made! Some change seasonally, so be on the lookout and stop by the Disney Springs website for updates!