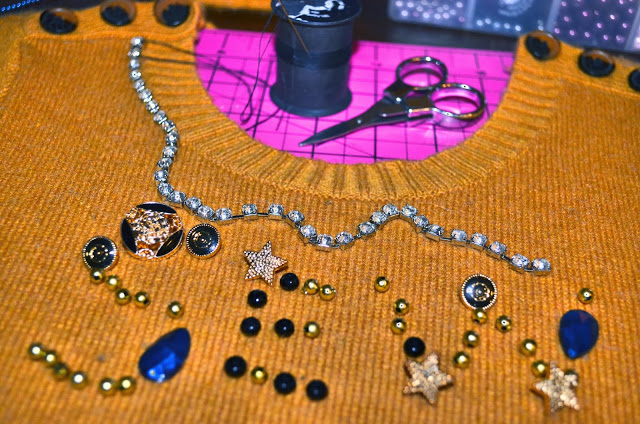 Article by: Rhea for DailyFashionista.com
This is most definitely a really fun and creative weekend DIY style project! Pinterest fanatics — this one's for you! The savvy Rhea of Sew Stylish Rhea was kind enough to share her J. Crew sweater project with the DailyFashionista.com readers. I met Rhea at Simply Stylist in Manhattan where I complemented her on a keen sense of style. This fun sweater concept is a great way to re-purpose and restyle any sweater in your wardrobe into a new super style diva creation. Now, let's get to the "how-to" instructions!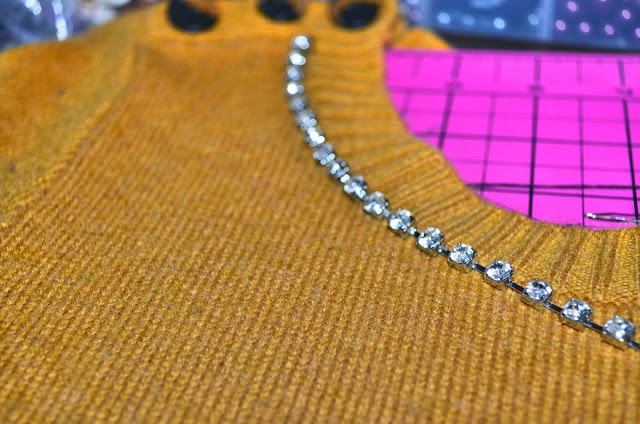 Materials:
* Sweater or top of your choice to embellish
* Sewing thread (color choice is up to you)
* Needles
* Scissors
* Various beads, buttons — get creative. I bought most of my beads and buttons from Michael's Art's & Crafts Store. The rhinestones are from an old necklace.
Steps:
1. Play around with the beads and decide how you want to design them on your top. I recommend taking photos with your phone (2-3 shots) and choose which design you like best. I played around with my design roughly 3 times and then finally came out with what I liked.
2. Hand sew the beads one by one, take your time and don't rush through it. This project is very time consuming so as your sewing on the beads, turn on the TV and watch your favorite show.
3. Make sure when your hand sewing everything, that your double knotting at the end to secure the beads onto the sweater or top.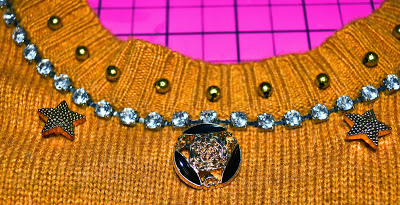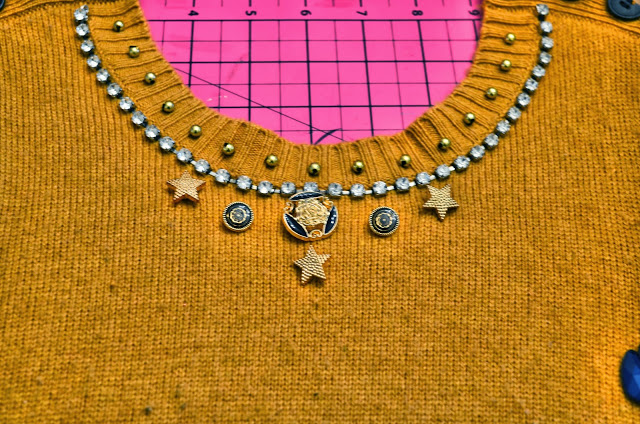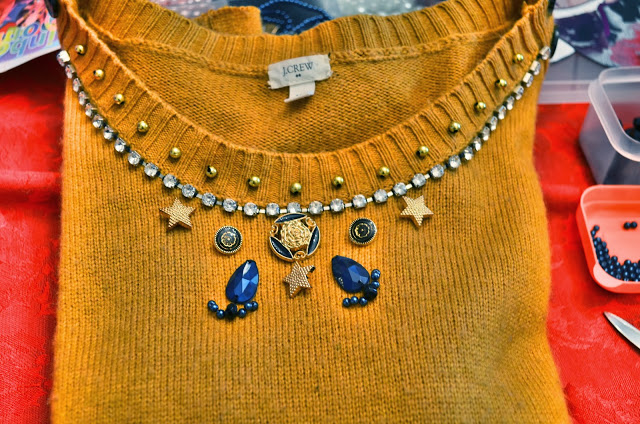 Style the look your way: TA-DA, a stylish sweater to add to your wardrobe and you don't have to spend much. This ensemble is great to wear for the upcoming holiday season!