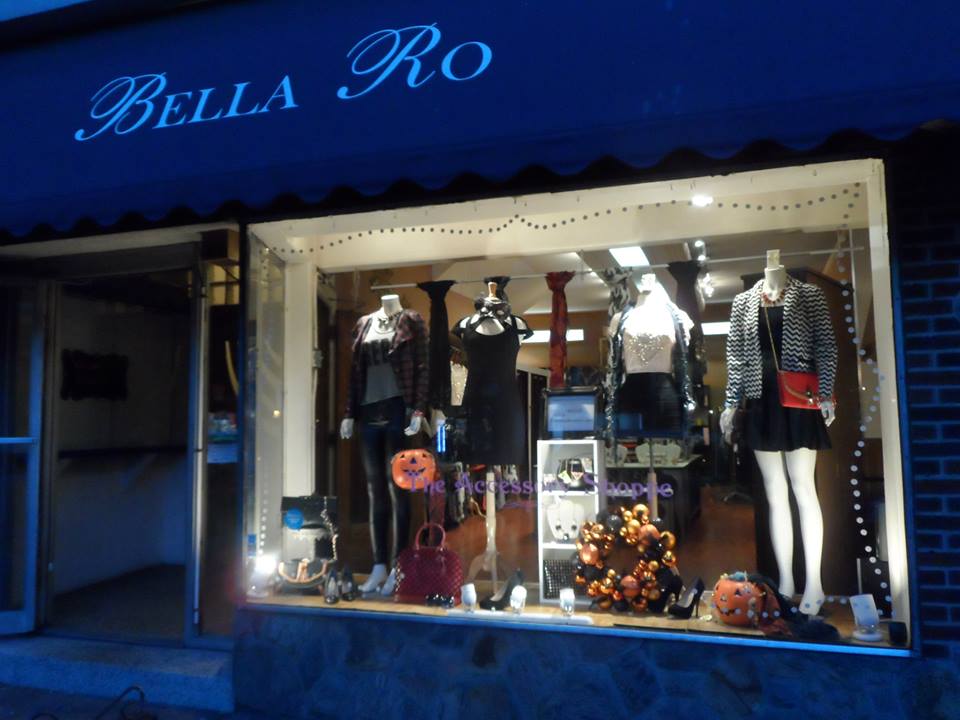 With a background in Fashion Styling and Journalism, I've always had an affinity towards creativity. Having worked in the corporate sector for some large fashion brands — I have been around and created my fair share of stylish displays, presentations and fashion shows.
One of my favorite fashion boutiques in the NYC/NJ metro area is Bella Ro located on Washington Street in Hoboken, NJ. The owner Vanessa is a real sweetheart and has a keen eye for style. We recently spoke about fall and various trends and we decided that a collaboration between DailyFashionista and Bella Ro would result in a chic store window. I enjoyed styling the window and I'm excited about sharing the latest at Bella Ro Hoboken with you! Mention DailyFashionista now through the end of the month for a special 10% discount. Tweet me @Danaprigge and share your fall faves from Bella Ro. Now, on to the hot styles. I actually wound up styling the entire store because the selection there is that fabulous.
I know it may seem odd to show you the back of the window first. But, the back of the window is the backdrop. During Fashion Week Shows there's always an interesting back-drop to set the stage and the same concept applies in retail. Here I chose to use one of the key pieces of the season the boho scarf ties to emulate the falling leaves. (Of course, I want them all)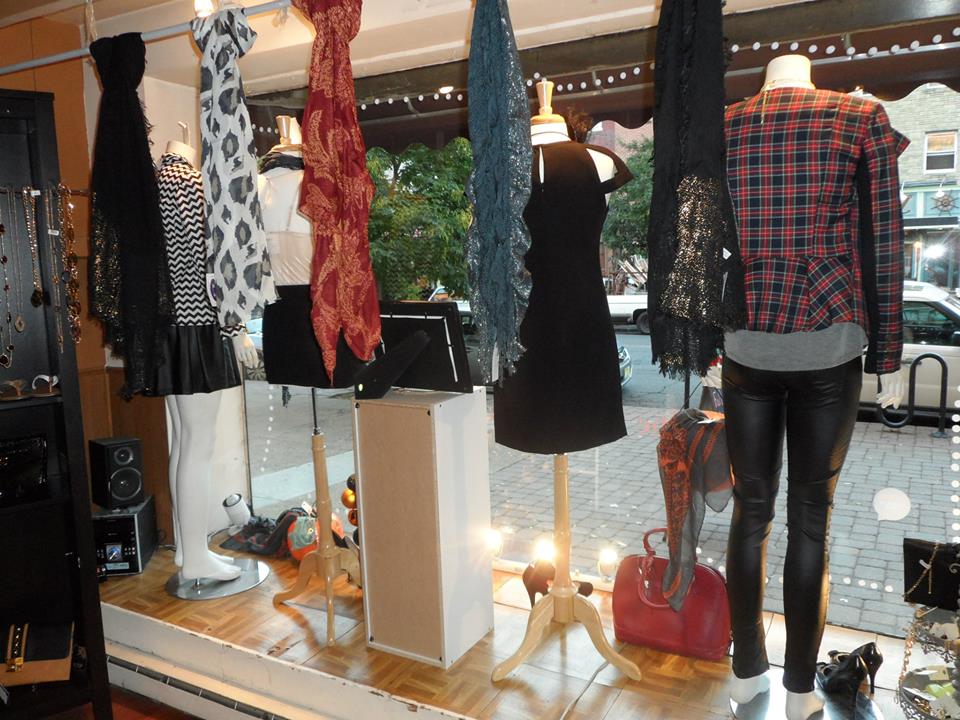 Next up are the styles in the front window! I wanted to feature the top trends of the season and create something visually appealing, fun and stylish. I opted for a fashion-forward "trick or treat" theme complete with a caldron boiling over with statement necklaces, a mysterious mask, the mannequins treating for bling and a sassy vibe.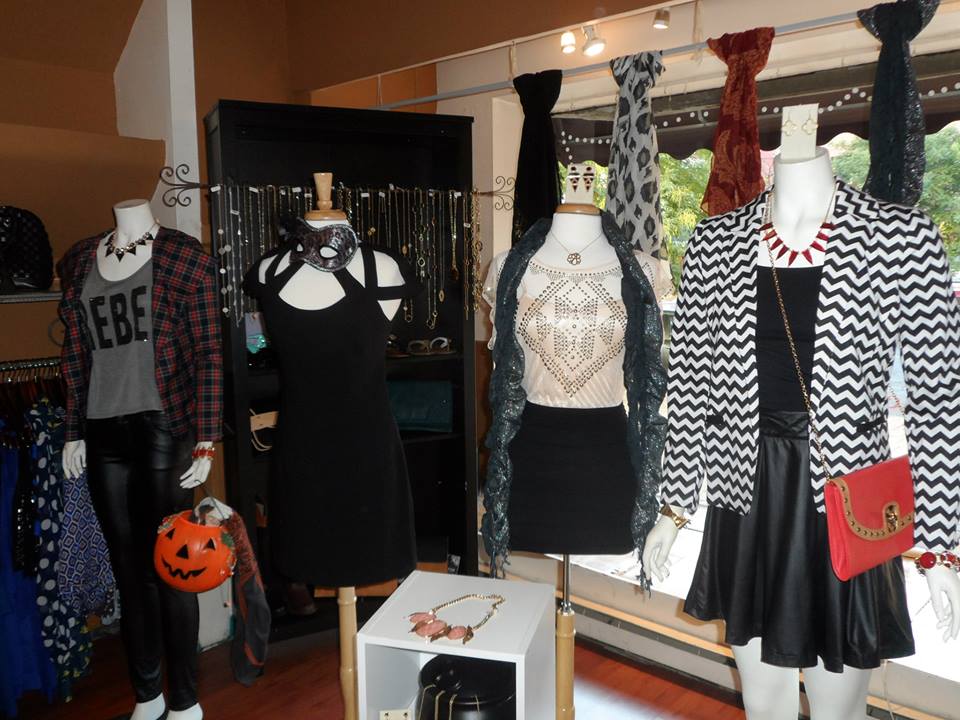 Next up, I got down to business and began styling key Fall Trends from left to right:
* British Invasion: Plaids are big for fall and this blazer can be worn in many ways. Here I worked the look with a fun statement tee and the pant of the season- the leather skinny pant.
* Audrey Hepburn 2013: I haven't seen this dress anywhere yet and that's a great sign! Get yours while they still have it. If you want the one on the mannequin I won't be mad.  Sexy mask, optional.
*Every woman or girl loves a little bling: This body hugging dress is fab for a fun girls night out on the town or if you're planning on bumping into an old flame and you want to make him drool this is the dress for it. Either way this is a flirty look. I decided to add a little edge with a fun metallic scarf.
* Clueless revisited: You can't talk about Hoboken fashion and not feature chevron. It's really a must have! Bella Ro took this fashionable idea up a few notches with this chic chevron blazer. Wear it to dinner, wear it to the movies, wear it to a shower — wear it everywhere. I added a fun leatherette mini skirt in a skater style (flattering on all body types) and popped the look out with a red cross body bag with studs! (think Rebecca Minkoff style here)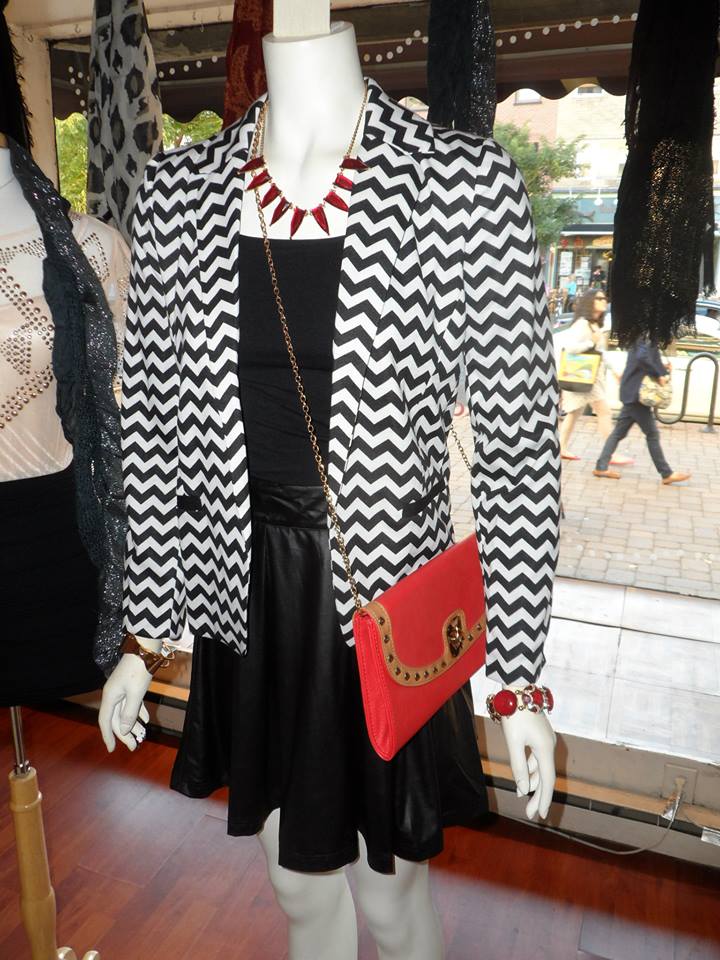 I also styled a few more work appropriate looks for the hard-working ladies of the Hoboken/NYC area. The office needs to be a more demure and powerful type of look.  Here are three workday outfits with a little pizazz: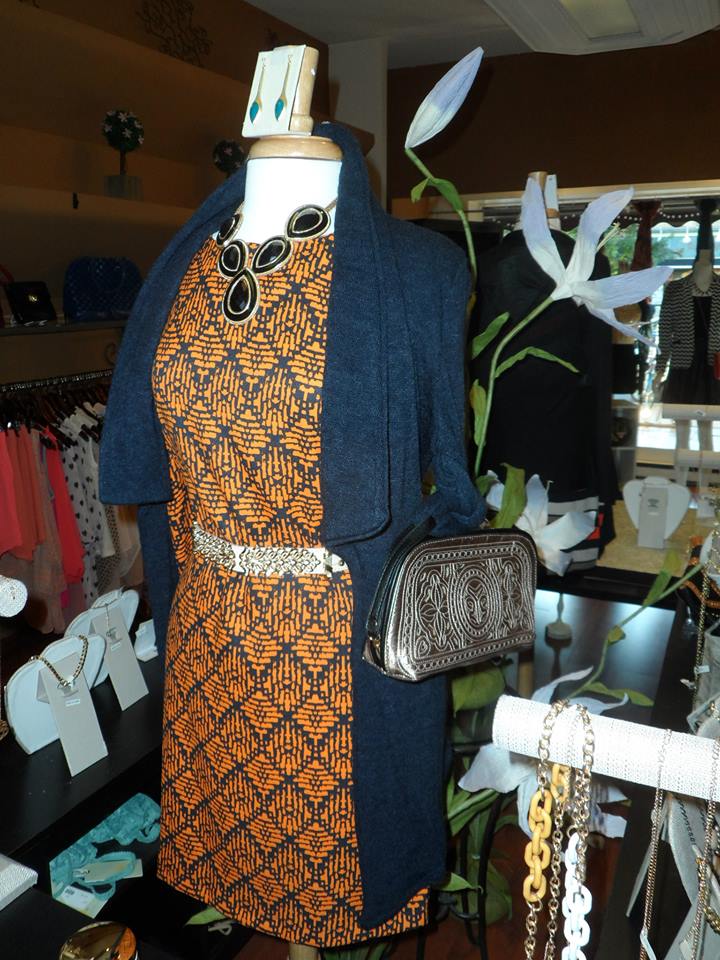 *Office chic: I am in love with this combo of geometric patterned dress, navy cardigan accent belt and metallic bag. Style tip: tuck the clutch into your work bag and then use it for a dinner date. Dress to impress!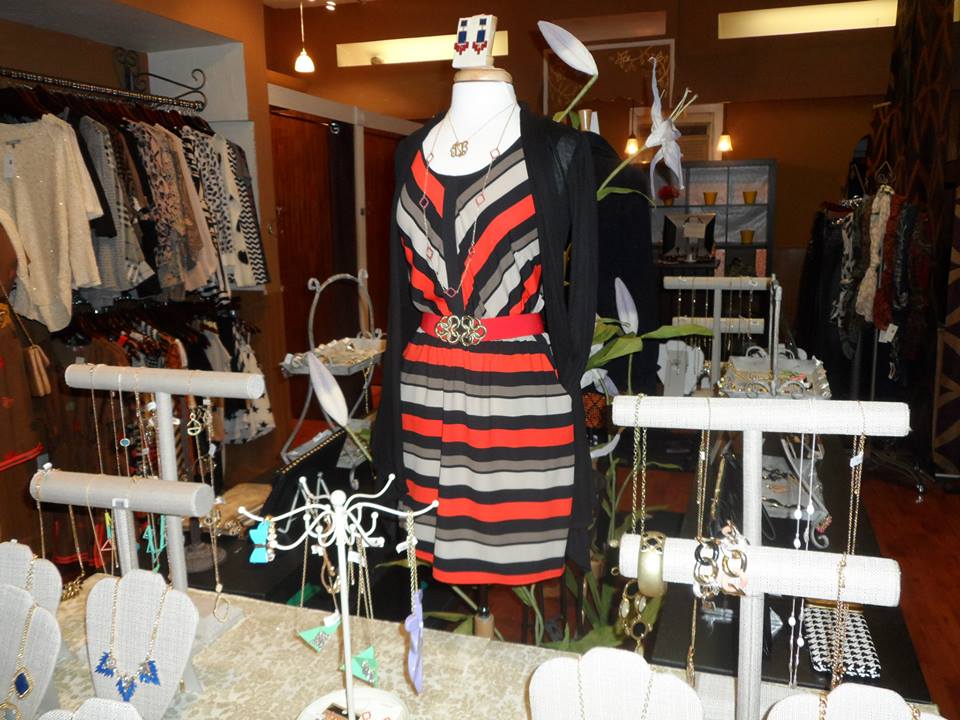 * Mad Men: There's a cool retro-feel to this look. I added a versatile cardigan, monogram initial necklace and waist cinching belt to complete this office ready ensemble which can easily translate to after work cocktails with your besties. Style tip: cinch that waist!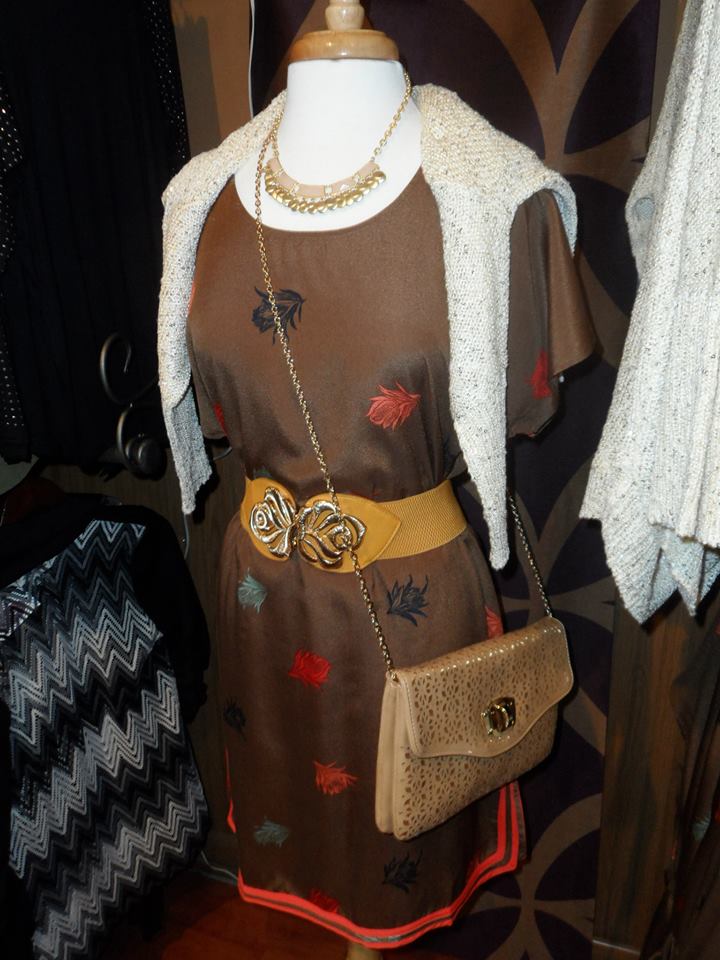 * Autumn Mix: The print of this dress is simply divine. I would recommend this as a casual Friday look for work or a chic weekend ensemble. Dress it up with a pump or dress it down with a stylish flat.  Style tip: a sweater over your shoulders can easily be used later on if you get chilly!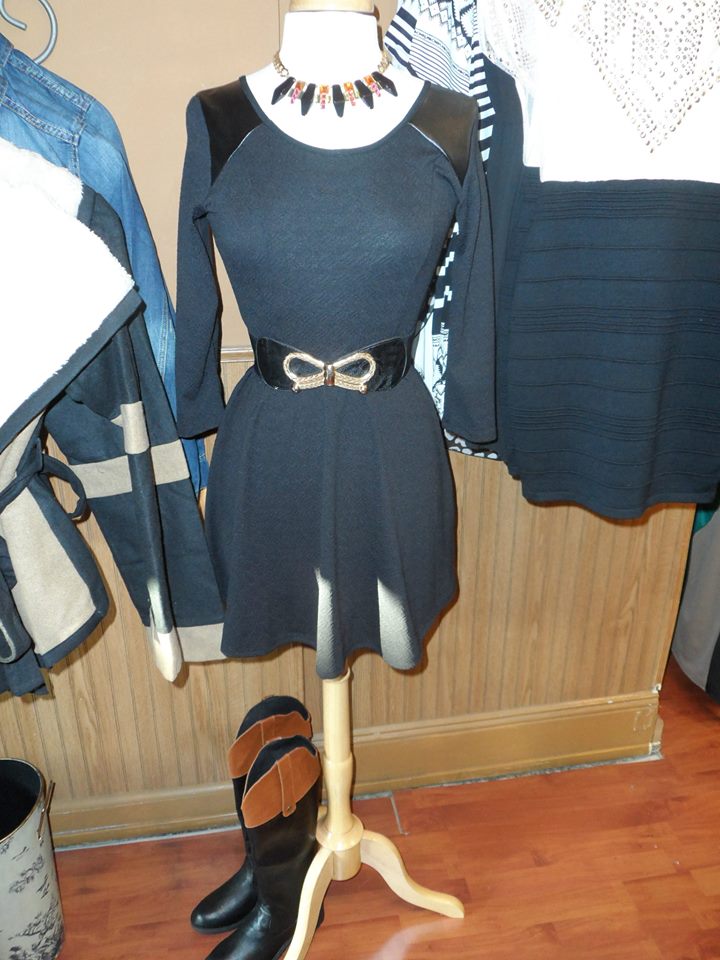 * Faux leather: is another huge trend for fall whether in a pant or accent in a dress. The riding boot in this look is the boot of the season.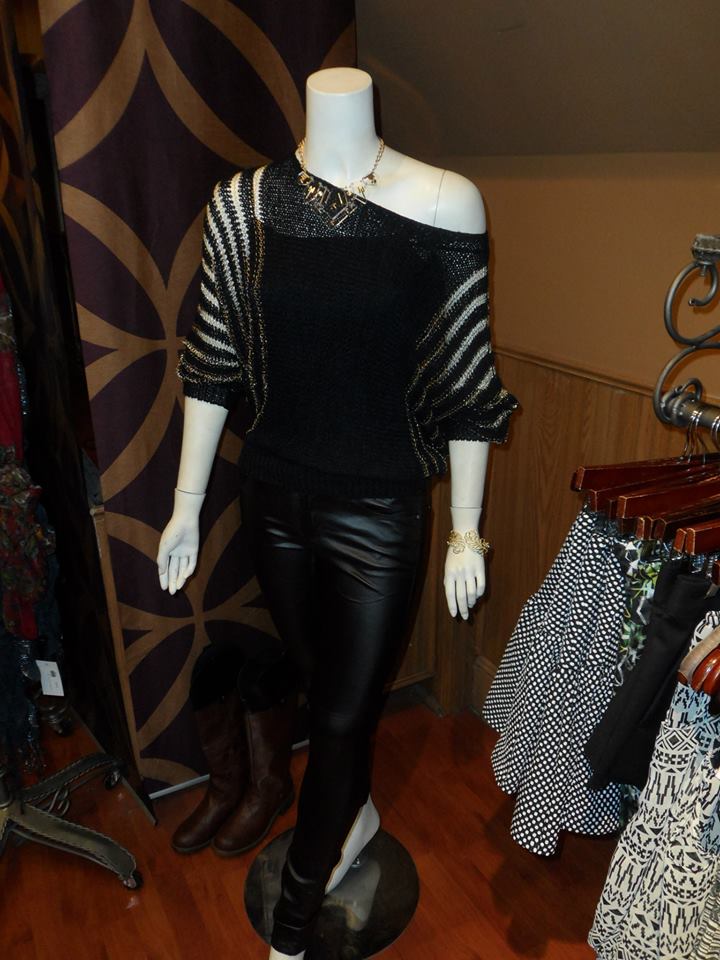 *Give them the shoulder: A little shoulder can be ultra-sexy with this metallic accented sweater. The pant of the season here at Bella Ro for an amazing price (under $40).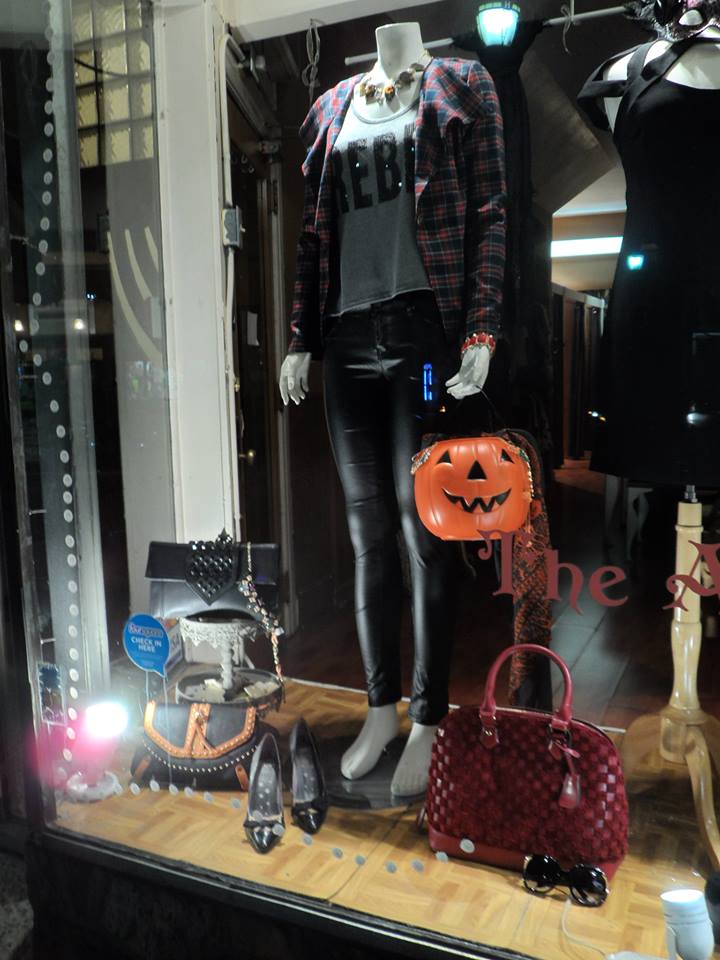 Sometimes a little mischief and a dash of mystery is all you need, fashionistas!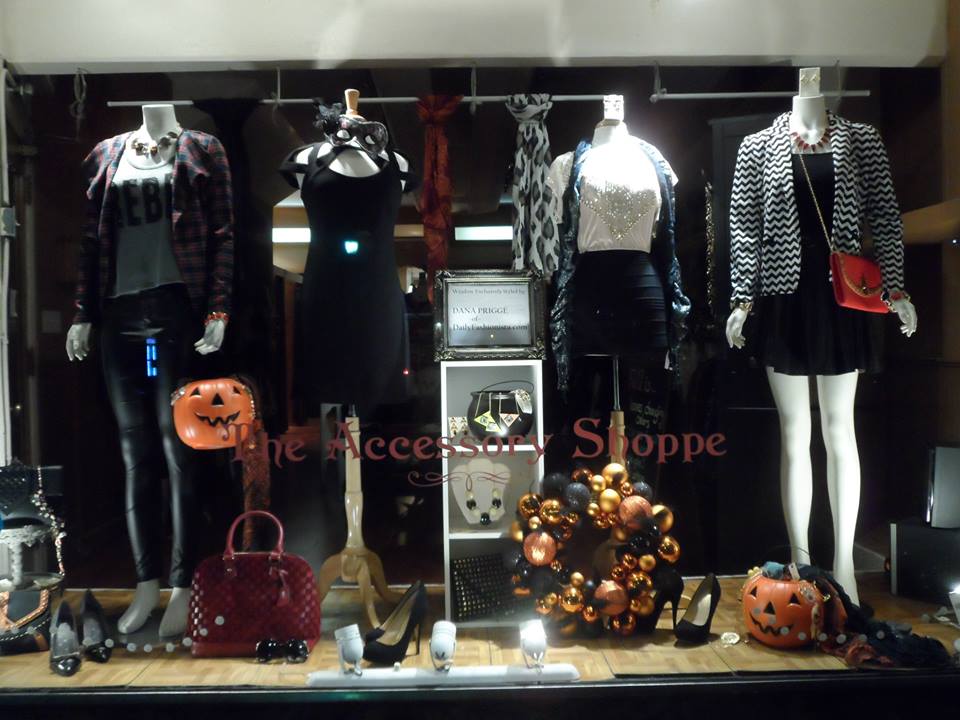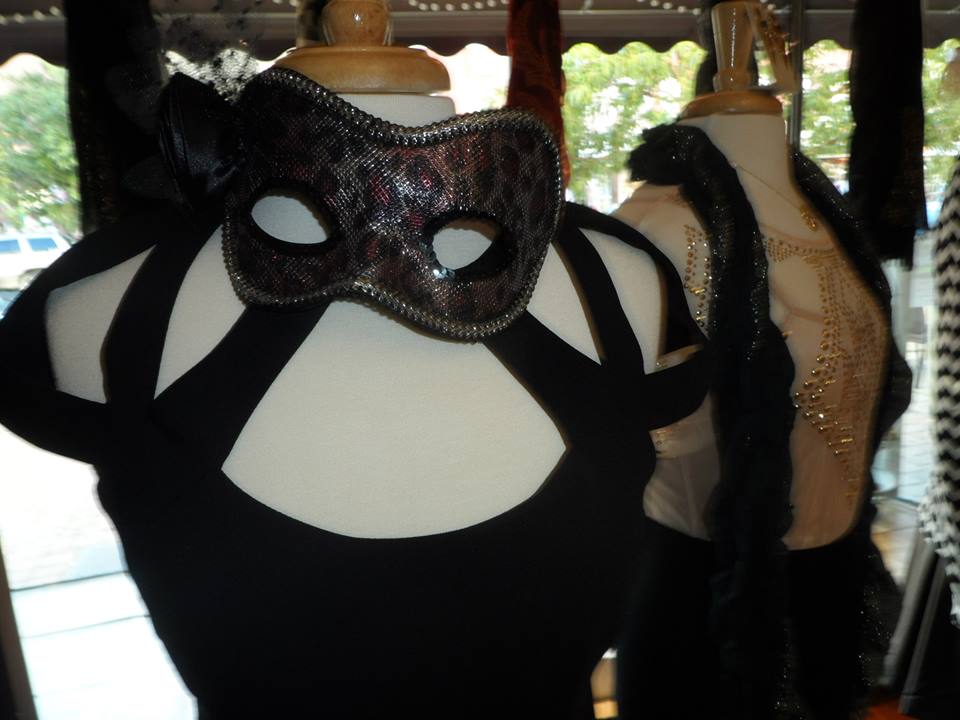 Tweet DailyFashionista: @Danaprigge and share which look is your fashionista fave! See you around town. If you're interested in having your boutique exclusively styled and highlighted please contact: Dana@Dailyfashionista.com!