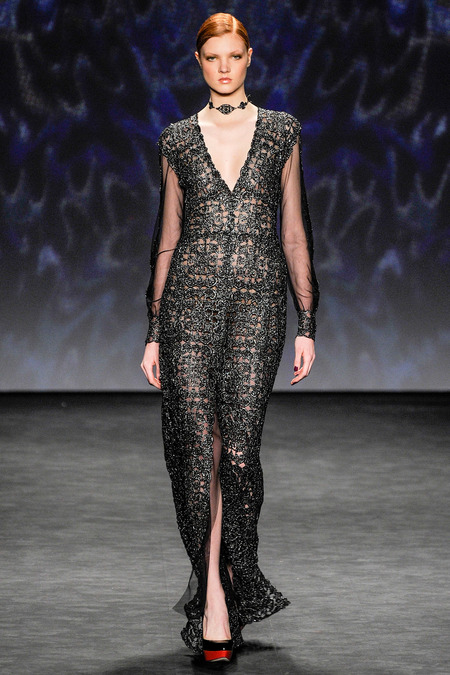 Article by:  Maria Marino for DailyFashionista.com
Vivienne Tam's Fall 2014 showcase at Lincoln Center for Mercedes-Benz Fashion Week was an intriguing display of cold weather lifestyle like never before imagined. The vibe was something out of the 1970's, but with all the vintage charm and none of the bizarre faux pas. There were aspects that would appeal to any woman, whether one's personal taste is buttoned up or free-flowing.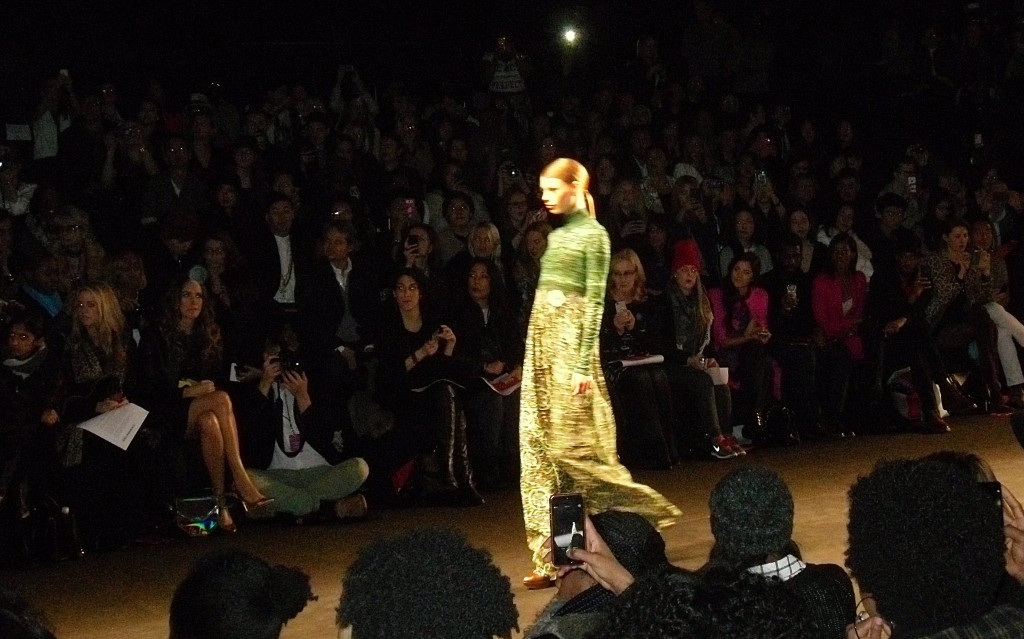 Vivienne Tam opened the show with this green belted number, featuring a long-sleeved mock turtleneck atop a patterned maxi dress.
It was refreshing to see outfits in many different colors, including bright tones that exude warmth even on the chilliest days. This was a trend several NYFW designers honed in on. No longer is fall and winter clothing confined to dull and drab neutrals. Of course women who want to play it safe can still do so, while others can "pop" in a positive way.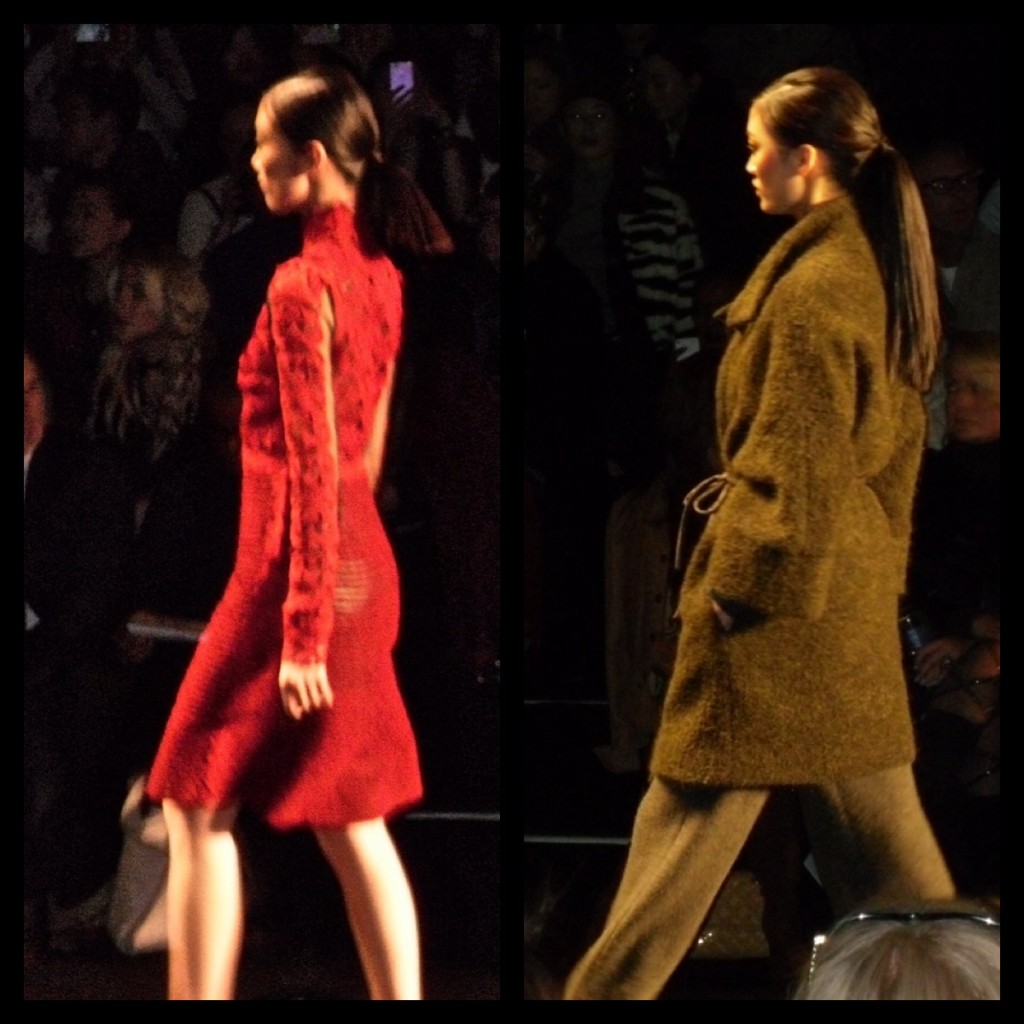 Looks shown ranged from formal attire to outerwear. This red lace illusion dress (left) seemed to invoke awe from the crowd.
One of Tam's signature elements for the upcoming season would definitely be prints, which the majority of her designs boasted. Some prints were highlighted on full pieces and others on separates, all inspired by Tam's background. In most cases, busy printed tights were paired with matching tops, skirts or dresses. She really kept things fresh and looks could take you from the runway to the trendiest of city streets.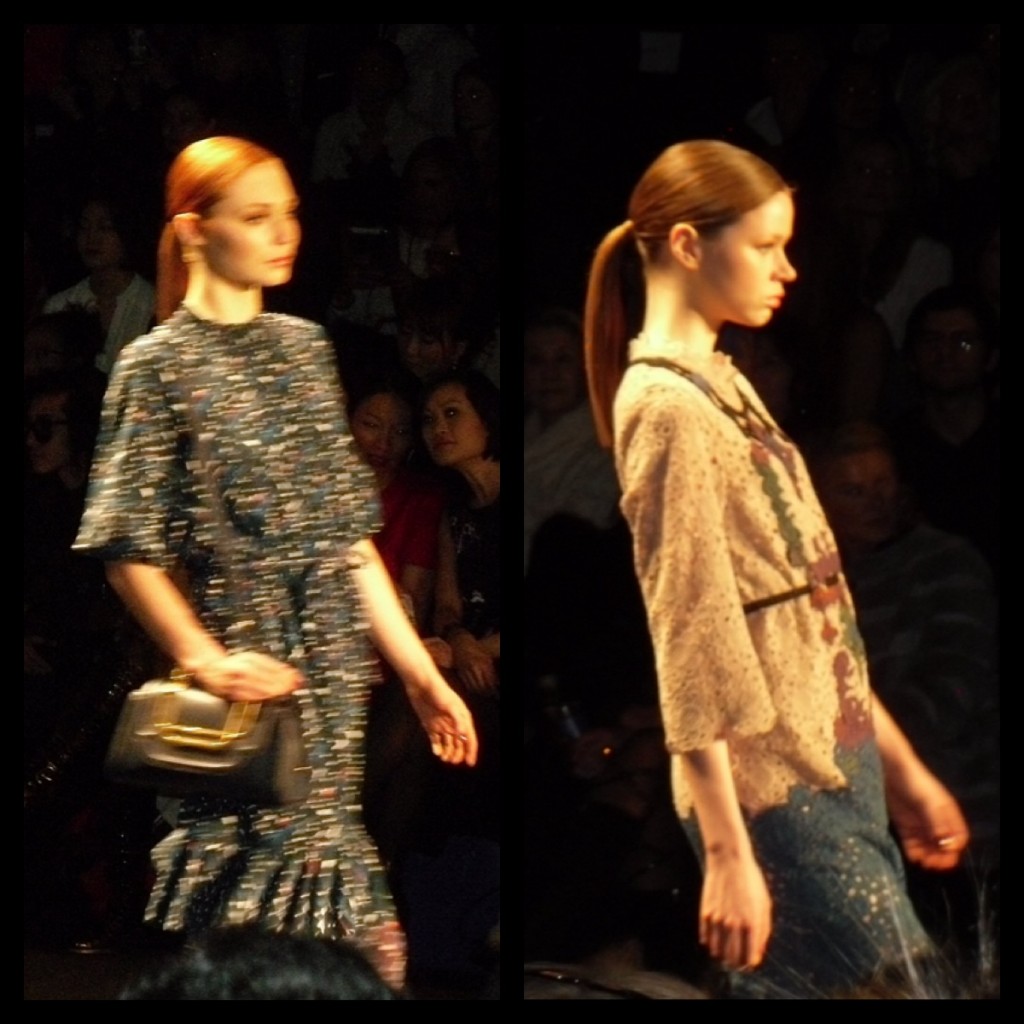 Shades of blue and mauve recurred throughout the show. The graphic printed dress on the left was paired with matching rather than neutral tights.
Another trademark in Tam's Fall 2014 presentation was texture. A wide array of fabrics was utilized – inclusive of leather, lace and wool among others. When layered together, these materials gave a remarkable impression that would certainly stand out and be noticed. Several garments were even perforated, adding a unique touch.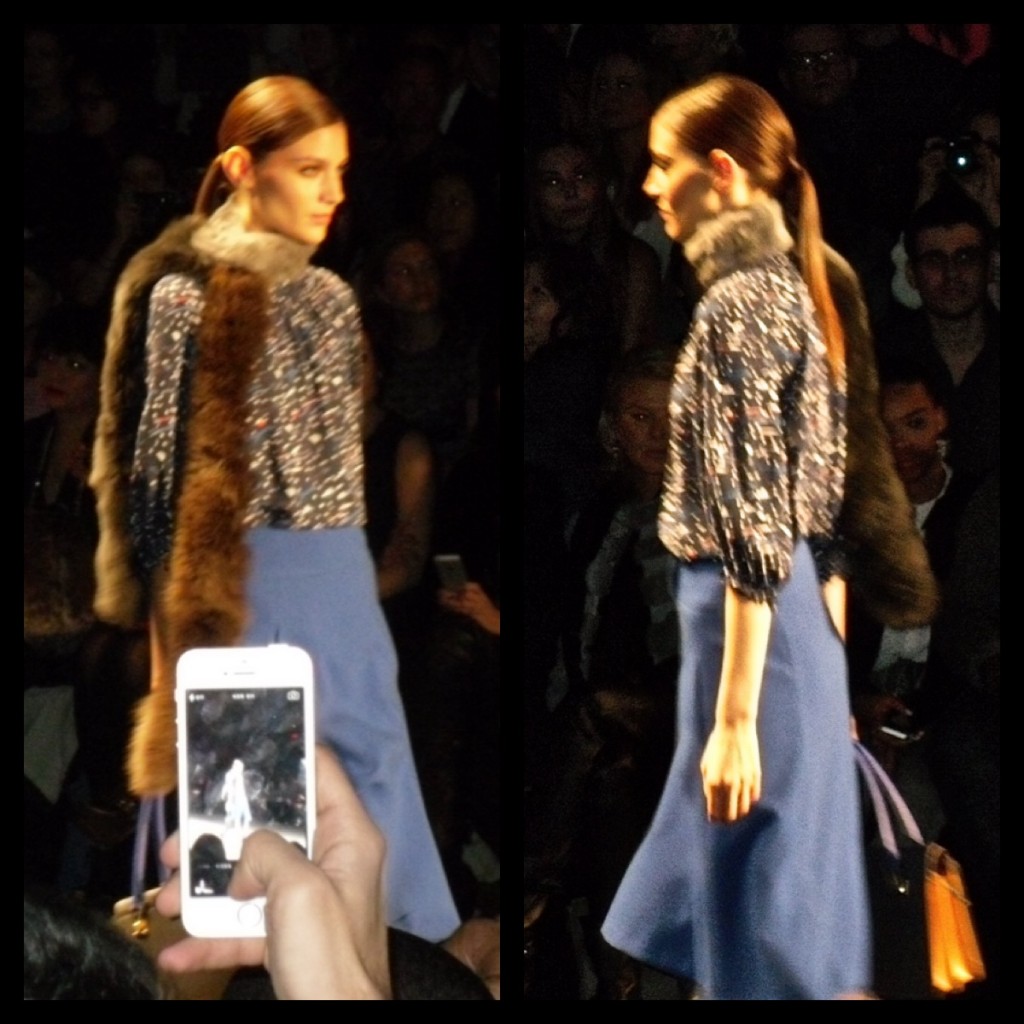 Fur accents like this scarf were a common theme and another example of incorporating varying textures.
Beauty according to Tam is simple: natural makeup and sleek, low ponytails. This makes sense when flaunting such rich and extravagantly detailed apparel.  Having the option to push the envelope, style looks your own way and the ability to mix and match is what fashion is all about. Tam certainly provides women with that much and more.
Tweet @MariaCMarino @DanaPrigge and tell us what you think of these fashions. Want an insider view of the event!? Watch the Vivienne Tam runway grand finale, here! Until next season, fashionistas.