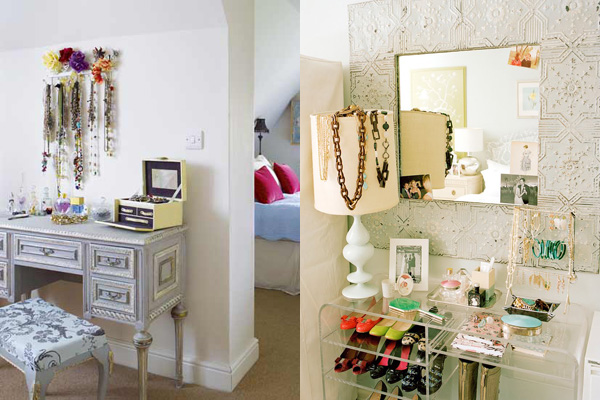 Article by: Caroline Burns
The fall season is upon us and as the temperatures change it's important to have the right beauty must-haves in your routine. DailyFashionista.com has their manicured finger-tips on what's happening and hot in the beauty arena, so we checked in with makeup artist Caroline Burns of Caroline Burns Beauty to get the low-down on what you should be using. Time savers, nourishing products and innovative newbies all top the list!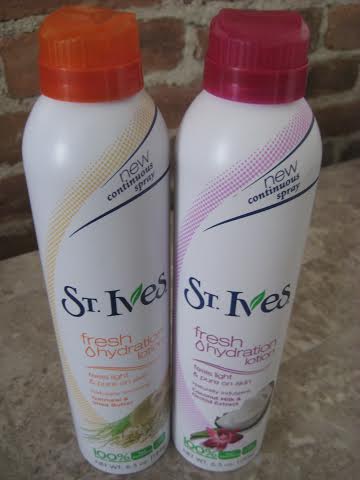 Moisturize: Your Skin can get dry and flaky during the fall, so this is an important time to keep skin soft and moisturized.
If you're one that doesn't like the feel of a heavy lotion on your skin, then the St. Ives Fresh Hydration Lotion is an easy and no mess way of applying a daily lotion.  They come in three delectable scents, Oatmeal & Shea Better, Coconut Milk & Orchid Extract and Citrus and Vitamin C.  These work similar to a spray sunscreen and dispense and even amount in one spray. These are quick, easy to apply, moisturizing and smell amazing.
To Use:
Simply give a quick shake.
Use one spray to a dry area of your body.
Rub in a circular motion until lotion is dissolved.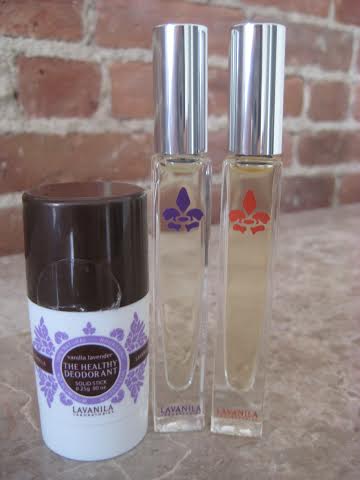 Smell Fresh: 
A great product to take with you daily that you can fit in your purse is the Lavanila Laboratories The Healthy Deodorant – A long-lasting odor protection product that is unlike other deodorants and doesn't contain aluminum, parabens or harsh chemicals. All natural and soothing and comes in a wide variety of enchanting scents. Another convenient product is the Healthy Roller-Ball – a compact size all-natural fragrance you can take anywhere you go. These products are fantastic if you're a woman on the go like me and have to be places each evening and need to arrive smelling fresh and clean. Or after a Saturday afternoon at the gym just throw on the roller-ball fragrance and you can run errands all day smelling delicious!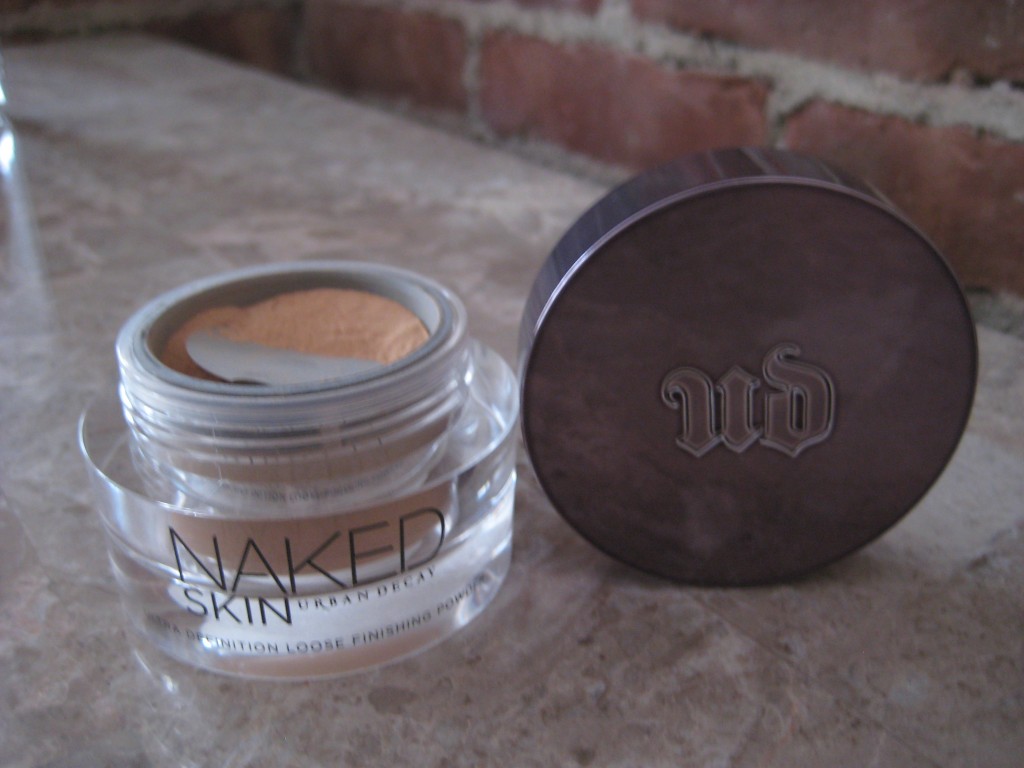 The Right Kind of Face Powder: 
To keep things fresh and versatile, changing your makeup each season is a key component to your daily routine. Now that fall is upon on us it's important that the texture of our makeup not be too drying or too heavy. One of my favorite makeup brands, Urban Decay offers an incredible finishing powder from their NAKED collection that is perfect — leaving skin feeling elegant with the proper coverage. Wear it by itself or over liquid foundation and your skin is sure to look flawless all day long.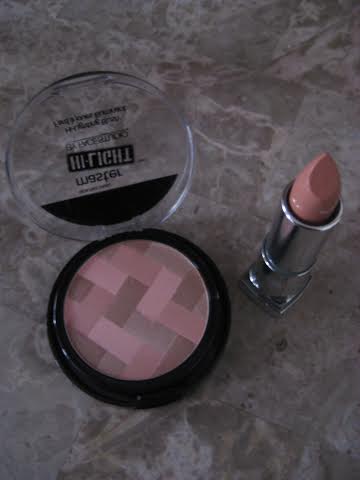 Great Everyday Lipstick and Highlight: 
A great alternative to blush is using a highlight bronzing product that has a touch of shimmer. One that is user-friendly and looks natural is the Maybelline New York Master HI-LIGHT in Nude 10. This multi hue palette provides color and definition to your skin that is sure to last all day and give you the glow you need. Makeup Artist Tip: Blend all shades together with a large brush in a circular motion. Apply to cheeks. Use shimmer shades for an increased highlighting on the cheek bone. If you really want to have a multipurpose product, use some shimmer on your brow bone as well.
To top off this look you can try Maybelline's Blushing Beige (915) Color Sensation Lip Color. This light-medium nude color has a creamy finish and with a hint of peach, perfect for an everyday natural look. Makeup Artist Tip: For an evening look you can pair this lipstick with a smoky eye.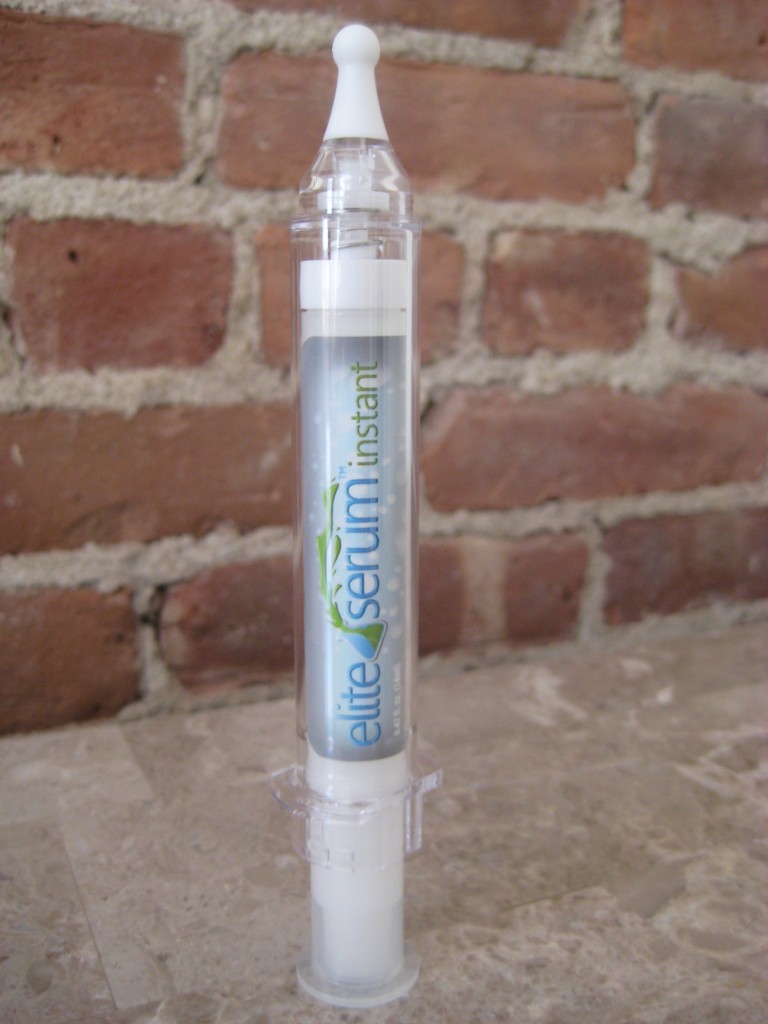 Take Care of of Your Eye Area:
Taking care of the skin around your eyes is an essential part of your daily beauty routine. If you're like me and have been battling dark circles and crow's feet for the last few years, there is an alternative to topical injections that is easy to use and generates fast results – Elite Serum™ Instant. It's formulated to reduce eye wrinkles, puffiness and dark circles for all ages. Since the skin around the eyes is more fragile and sensitive and prone to dryness, the Elite Serum ™ consistency is creamy, goes on smooth and does not burn – leaving the eyes feeling fresh.
To Use: Take a small droplet amount for each eye and rub in a circular motion around the entire under eye, crow's feet area and upper eye lid. You are sure to see results within a few weeks.
For more tips & services, follow Caroline Burns Beauty located in Hoboken, NJ.