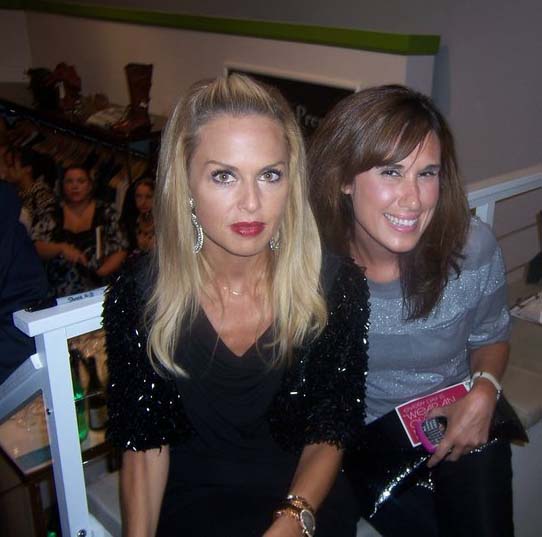 Rachel Zoe and Dana Prigge' from Daily Fashionista
Hi, fashionistas! Many a girl's fashion dream is to meet
Rachel Zoe
. I have to admit here that I myself had the same thought. Friends, business contacts of mine and colleagues have worked with Rachel — but recently, I was given the opportunity to meet her at the Piperlime pop-up shop on Mercer Street in NYC.
Rachel was there to promote her favorite designs from Piperlime's chic style-driven Fall 2010 collection. This event caused a flurry of fashion writers, media and PR mavens to flood the entrance to the Piperlime store. Bodyguards were there to assist as there was roughly about 400 or so people waiting outside the store to gain entrance. I was one of the lucky ladies to have the chance to view Piperlime's latest collection and meet Rachel Zoe. My experience was a very positive one, indeed. Many people have asked me what Rachel is like. Let me tell you something here, Rachel Zoe took the time to meet and greet every single person that came to that store. Never have I seen a celebrity actually speak to and take photos with every person attending. Rachel really impressed me on so many levels. I'm addicted to "The Rachel Zoe Project" and it was apparent by the turn-out that I'm not the only one!
The clothing that is sold at Piperlime both in the pop-up shop and online is exquisite. I like the fact that Rachel shares her favorite style choices with consumers. One of Rachel's style suggestions is to purchase a luxurious faux fur vest and at Piperlime there are certainly plenty to chose from. Booties and statement necklaces are also the suggested choice du jour by celebrity stylist Rachel Zoe.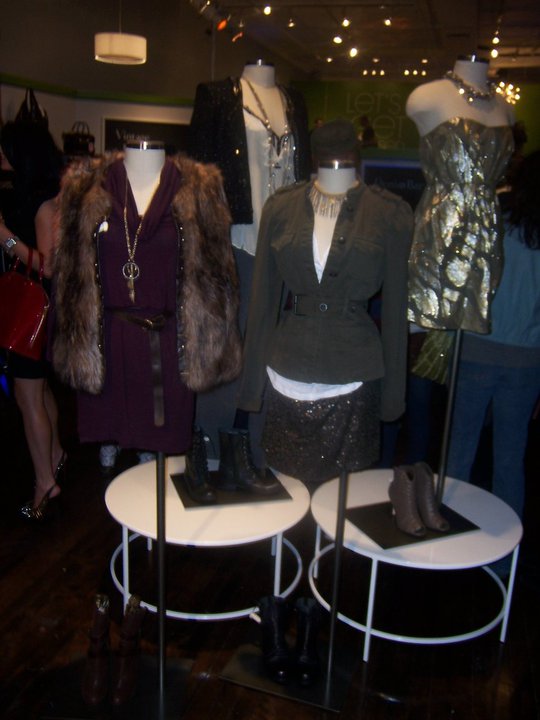 Some of Rachel's favorite Piperlime looks!