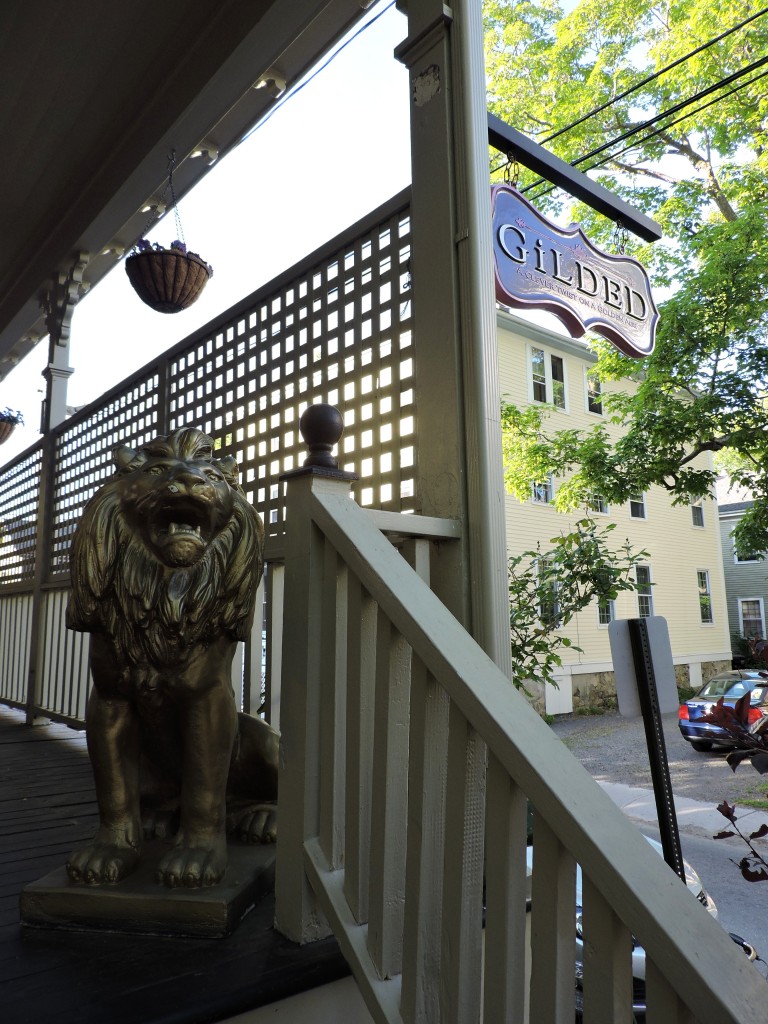 I'm going to be very real right now. As much as I love the excitement of New York City, sometimes you need a break. The summer is the perfect time to relax, recharge and renew.
Recently, I had the opportunity to step back into the Gilded Age in Newport, Rhode Island and step forward into the Gilded Hotel. Newport is the perfect destination with a three and half hour drive from New York.
When entering the hotel and my room I was blown away by the chic decor. The decor is that of renowned Rachel Reider Interiors. Let's just say, she outdid herself. Every room transports you in a modern yet elegant way to the beauty of the Gilded Age. My bedroom was adorned with a comfortable and beautiful bed fit for royalty and the bathroom had a fabulous jacuzzi tub. Our fashionable eyes couldn't help but notice the Lather bathroom products and uber soft towels. If you need to check in with work during your stay Wifi is complimentary and in room iPads have local tips! When I first arrived delicious The Gilded Nut Snack Co. pistachios were waiting upon my bed.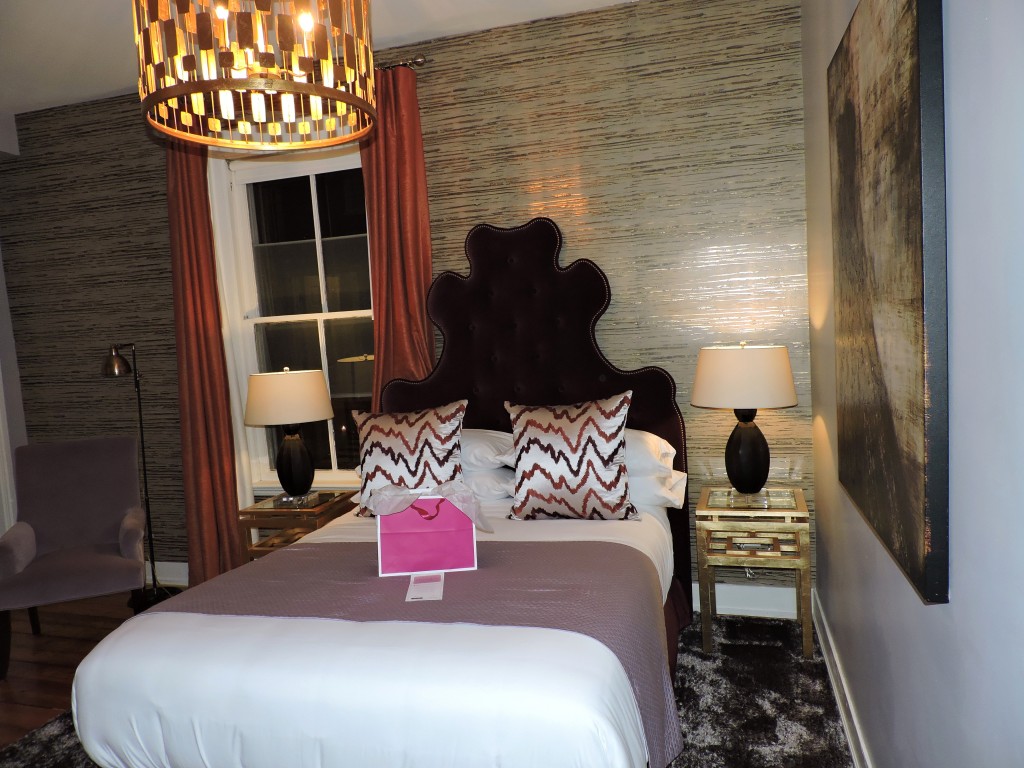 After a peaceful nights sleep, I awoke to the smell of breakfast. This is like no other breakfast! Gilded serves a homemade small plates breakfast consisting of mouth watering options and plenty of them (which is included in your room stay charge). The banana bread, blueberry bread, quiche, fresh fruitcup sliced to perfection, and even the hot oatmeal has TLC with tasty toppings. We were in breakfast heaven!
Next up was a friendly game of croquet with hotel guests (which just so happen to be popular bloggers) and taught by a real pro. For lunch I took a stroll into town, which is quite picturesque and filled with historical buildings and a quaint vibe.
There's a lot to do in Newport! Next up, I ventured off on the Rum Runner II for a boat ride on the ocean that took my breath away. Between the beautiful views, gorgeous weather and waterfront mansions — it was a really inspirational trip. I also went to visit the mansions via the Mansions Tour. The Vanderbilt Estate, The Breakers was most definitely a stunning sight to see and a part of American history.
If you're looking to escape the city and have done the Hamptons and New Jersey beaches again and again — go to Gilded in Newport. The service is amazing, the hotel is beautiful and the scenery will allow you to recharge and renew. Gilded is the perfect combination of modern amenities and old world charm as they collide to create a unique experience.
GILDED 23 Brinley St., Newport, R.I., 410-619-7758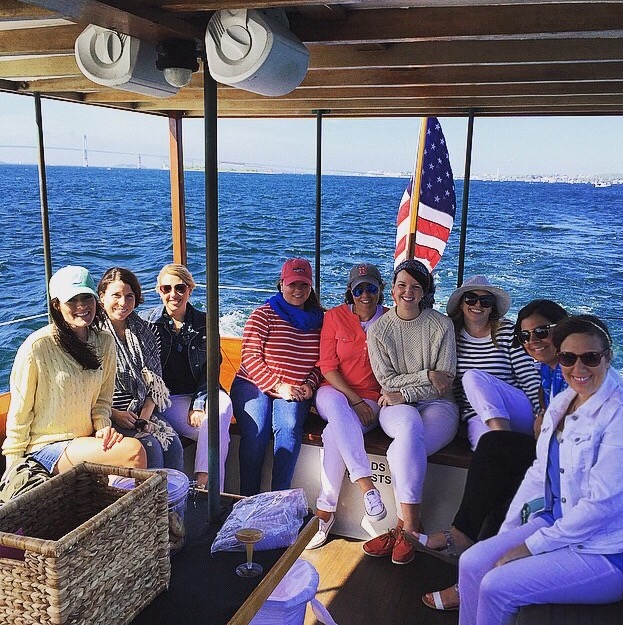 I also had the opportunity to meet and share this weekend with some amazing women! Sarah of ClassyGirlsWearPearls, Jessica of OhIDesignBlog, Rachel of RachelReider.com, Kate of DomestiKatedLife, Dina of HoneyandFitz.com, Jackie Greaney, Kristen TheBostonFashionista, and Jaclynn of Blazers and Bellinis. A special thank you for being so welcoming! I will allow the rest of these photos to tell the story of my amazing Gilded weekend.