'Tis the season for a trip to the city! One of my favorite pastimes is viewing all of the stunning New York City holiday displays. With the festive season in full swing, there is no time better than right now to hit Fifth Avenue, grab a hot chocolate and window shop. I will be the first to admit, I want it all! And these windows definitely delivered.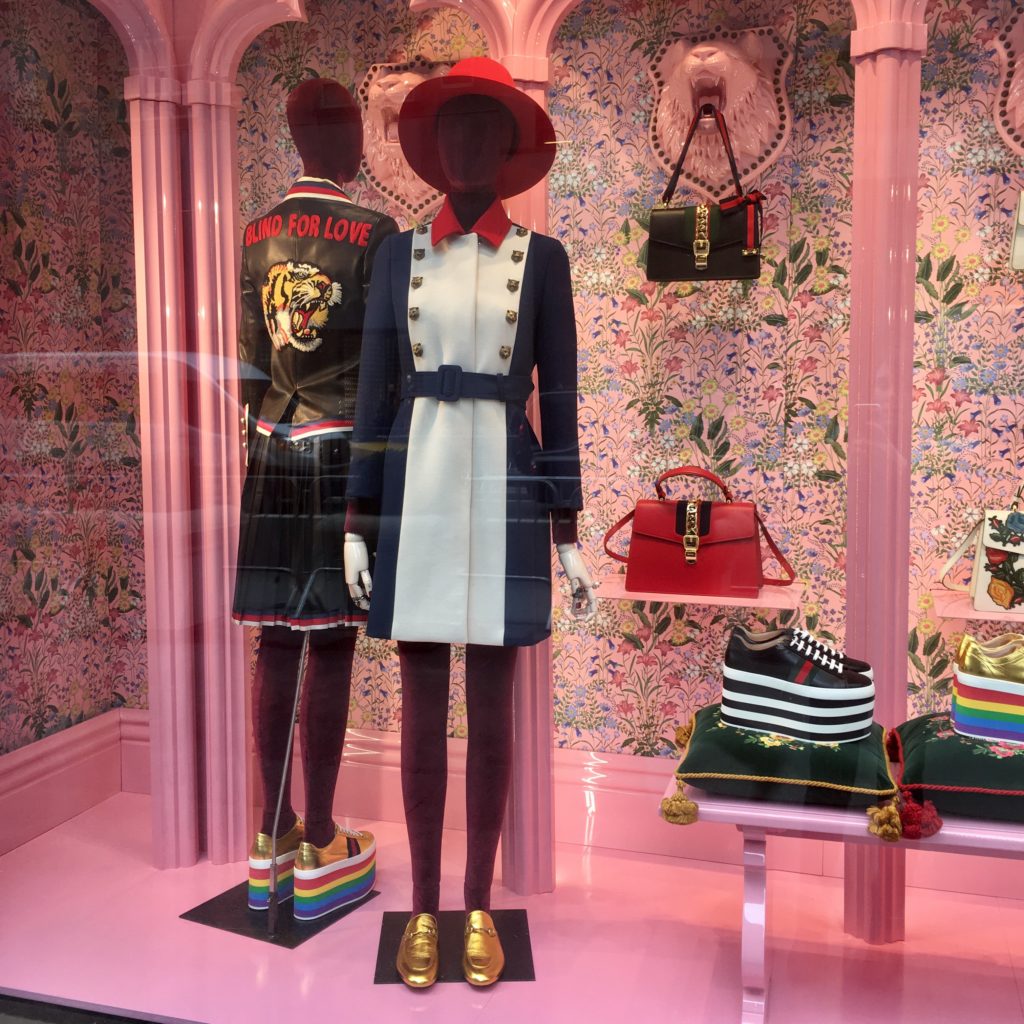 The windows at Gucci felt as if you were peering into a luxury closet. The pink framed windows displayed drool-worthy handbags and edgy street-style looks! The Blind for Love moto-jacket was a definite fave along with every handbag. Cool personified.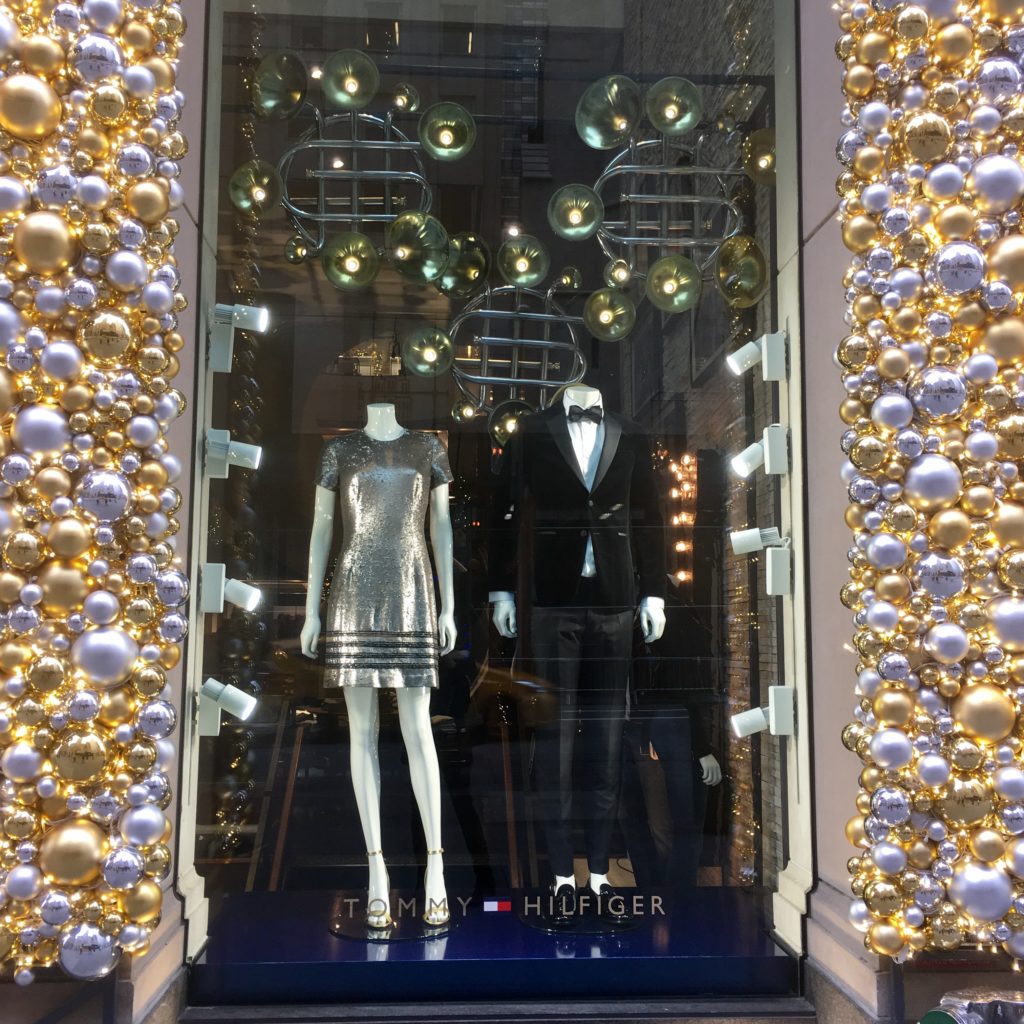 Every one is talk about the TommyxGigi collaboration and his latest fashions. I could easily see myself slipping into that sequin number for NYE! It's time to dance the night away. Spruce up your man with this cool take on an evening look. Love the Tommy Hilfiger window.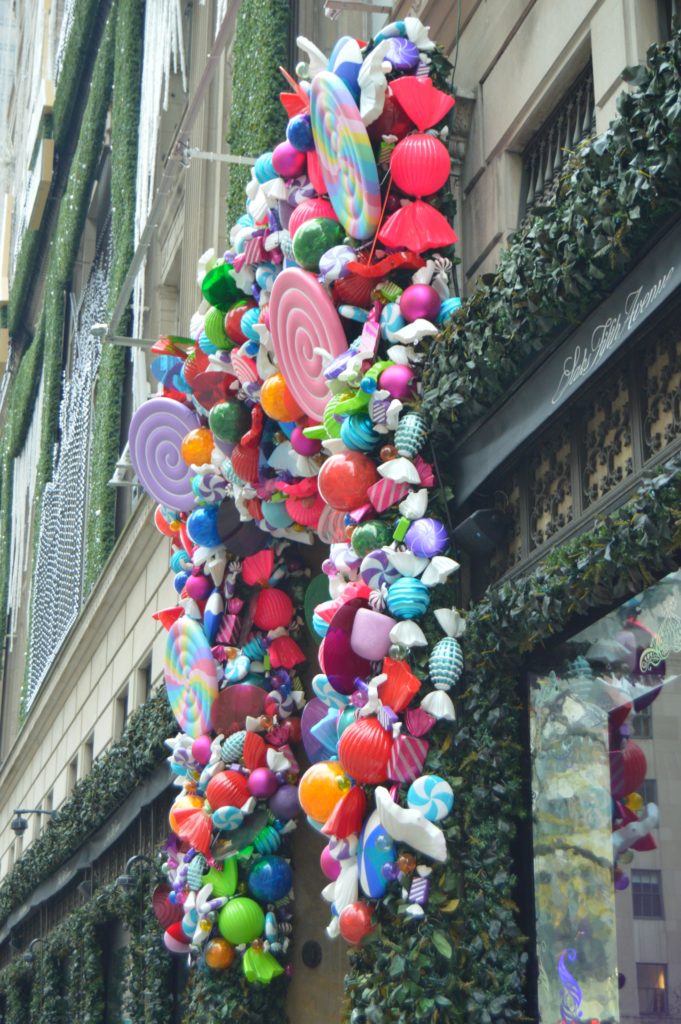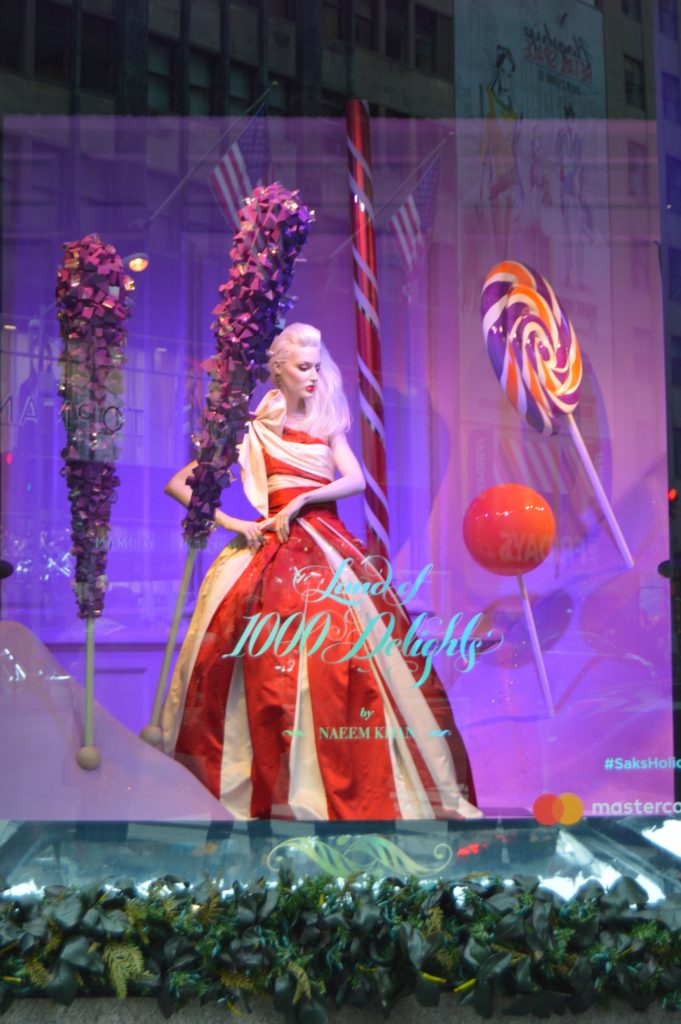 Next up, was a stroll by the Saks Fifth Avenue #SaksHoliday windows. Guests of the store are greeted by a candy archway and the window fashions don't disappoint. Designer gowns worthy of the most discerning fashionista take center stage along with life-size rock candy and other sweets! So festive.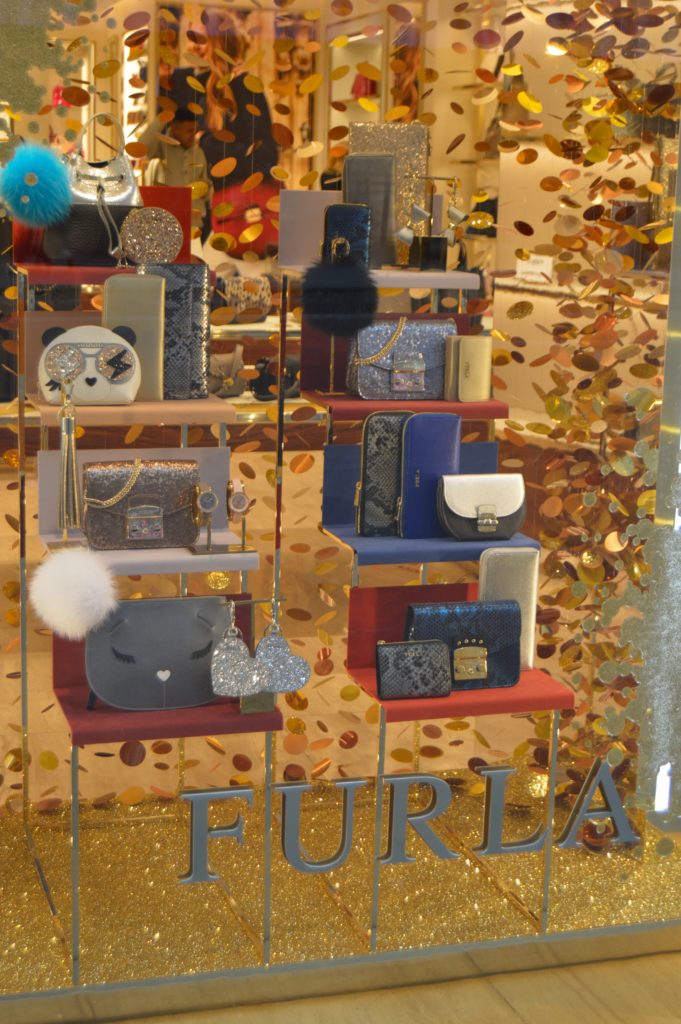 A stroll by Furla made a gal fall-in love with their latest glittery handbags and puff accents. It's all about glitz and glam with their collection this season, with a dash of emoji-type influences. The silver buckle bag with the chain caught my attention, big-time! Any of these bags would create a standout look.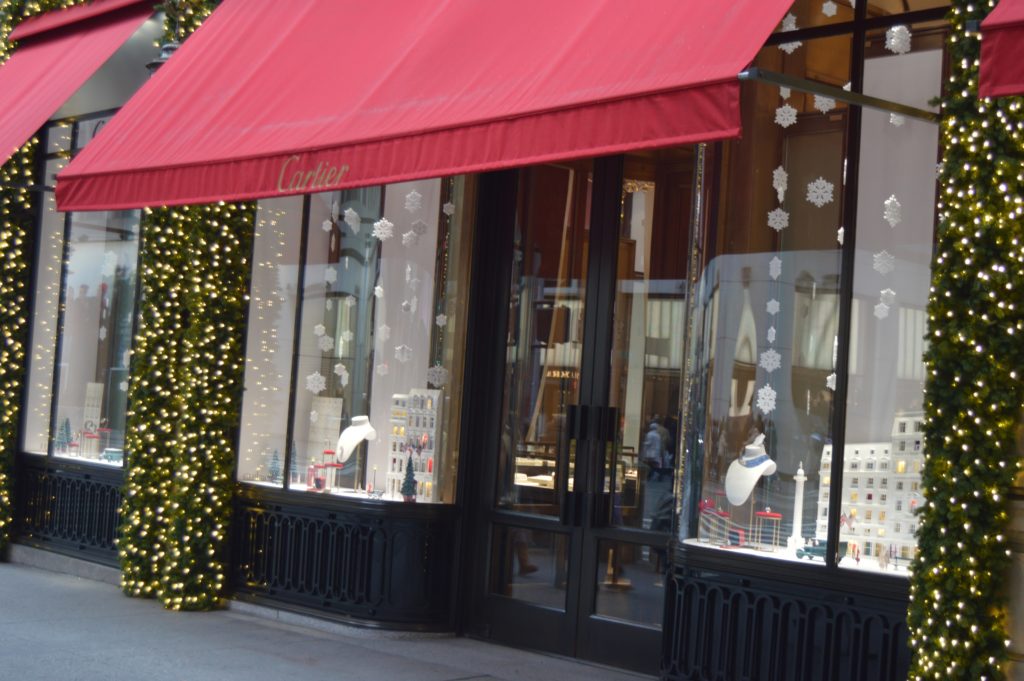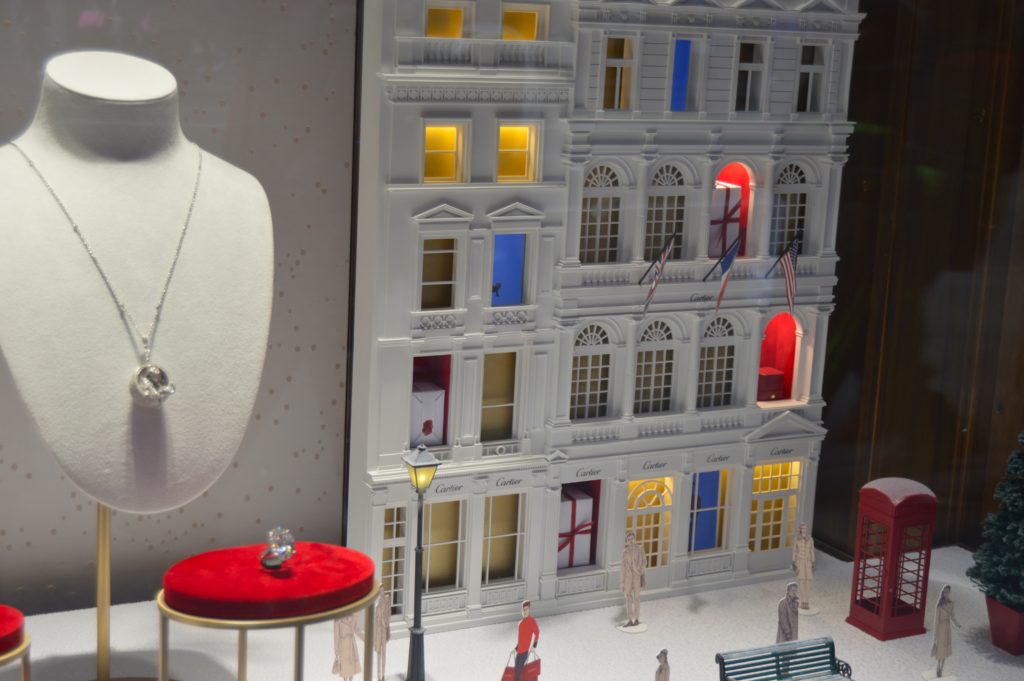 Whoever said that diamonds are a girl's best friend, must have seen the Cartier displays this season! Snowflake's falling onto charming village scenes displayed some of the most brilliant and large quality diamonds I have ever seen took the spotlight! I actually had a difficult time snapping this picture due to the many people that just had to get a closer look at this window  (who could blame them). Bling it on!