Photos by: Jennifer Graylock
There's something to be said about truly wearable runway fashions that are affordable, well-made and flattering. Of course, you have probably guessed by now that DailyFashionista.com is referring to the LC Lauren Conrad Runway Collection for Kohl's. We were given an inside look into the collection, the celebrities that attended the fashion show and of course the hostess of the evening Lauren Conrad. The collection, available now at Kohl's Stores and online at LCRunway.com, made its debut to an audience of over 300 editors, bloggers and fashion influencers. The show was Conrad's first collection to show during NYFW.
"This was a definite career high for me. The collection is how I wished I always dressed – from the fringe to lace to tulle!" Conrad gushed.
Fashionistas including Chrissy Teigen, Ashley Tisdale, Olivia Culpo and Dylan Penn, and bloggers Aimee Song and Amber Fillerup, showed up to support Conrad's preview of her vintage-inspired collection – chatting with each other and snapping photos of the designs as they came down the runway.
Conrad has made a name for herself in the fashion industry with her unique design aesthetic, professional poise, and her genuine passion to inspire others. Her talent as a designer truly showed tonight and guests were in awe at each look as they hit the runway.
As the chic, vintage-inspired designs make their runway debut, customers across the country also had a front row seat via a shoppable live stream on LCRunway.com. The live stream featured a special peek at the red carpet, catwalk and behind-the-scenes, as well as offer viewers the opportunity to purchase pieces from the collection online immediately after the runway show.  DailyFashionista has the details on how you can get your manicured fingertips on the gorgeous pieces that graced the runway! This was a true night of inspiration and proof positive that if you work hard and set goals — your dreams can come true! Congratulations Lauren Conrad on an incredible evening.
Get the Look at LCRunway.com:
Lauren Conrad: High Waist Wide-Leg Pants ($51), Scallop Lace Crop Top ($45)
Chrissy Teigen: Lace Trim Blouse in Marlow Blooms Gardenia ($33)
Ashley Tisdale: Tiered Fringe Crop Top in Whisper Pink ($37.50)
Dylan Penn: Fox Print Lace Jumpsuit ($66)
Olivia Culpo: Pintuck Tie-Neck Blouse ($33)
Aimee Song: Embroidered Popover Top ($45)
Amber Fillerup: Sequin Pleated Maxi Dress in Antique Ivory ($60)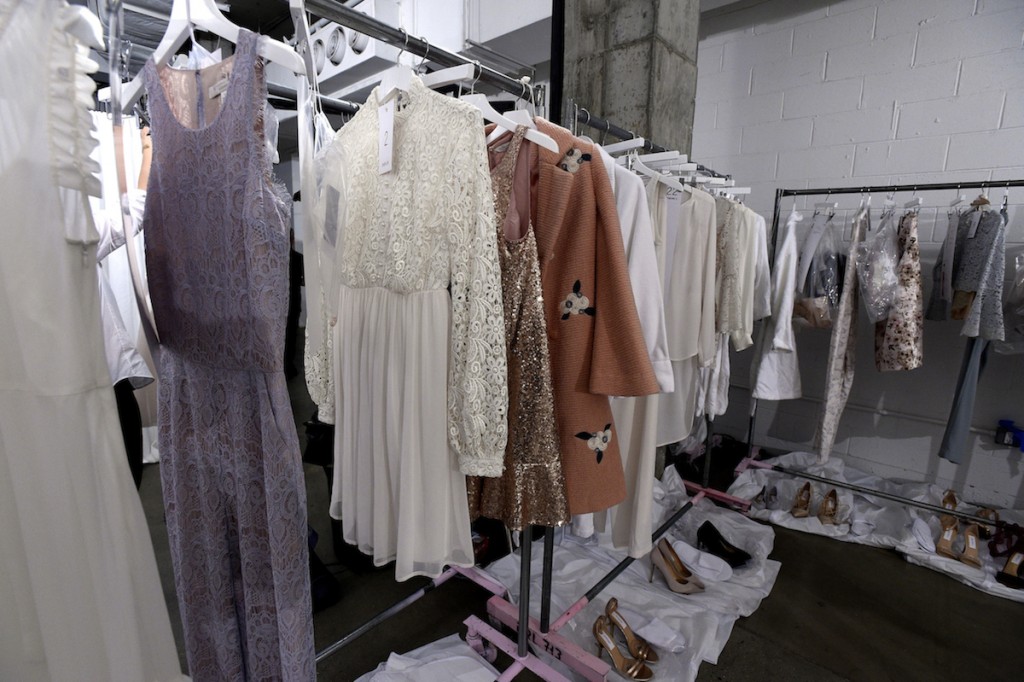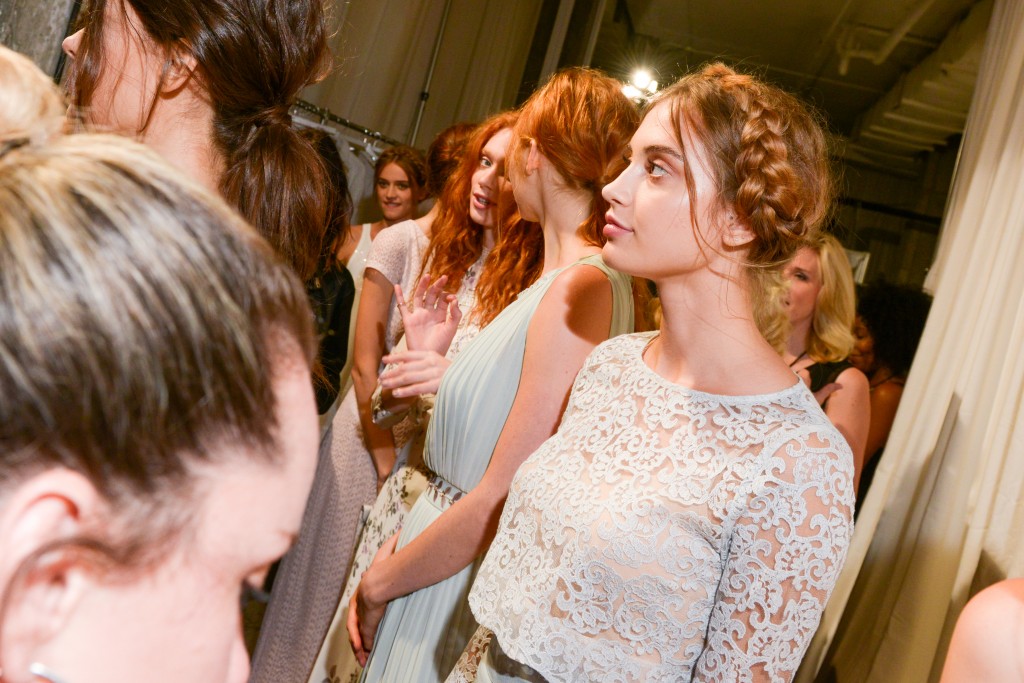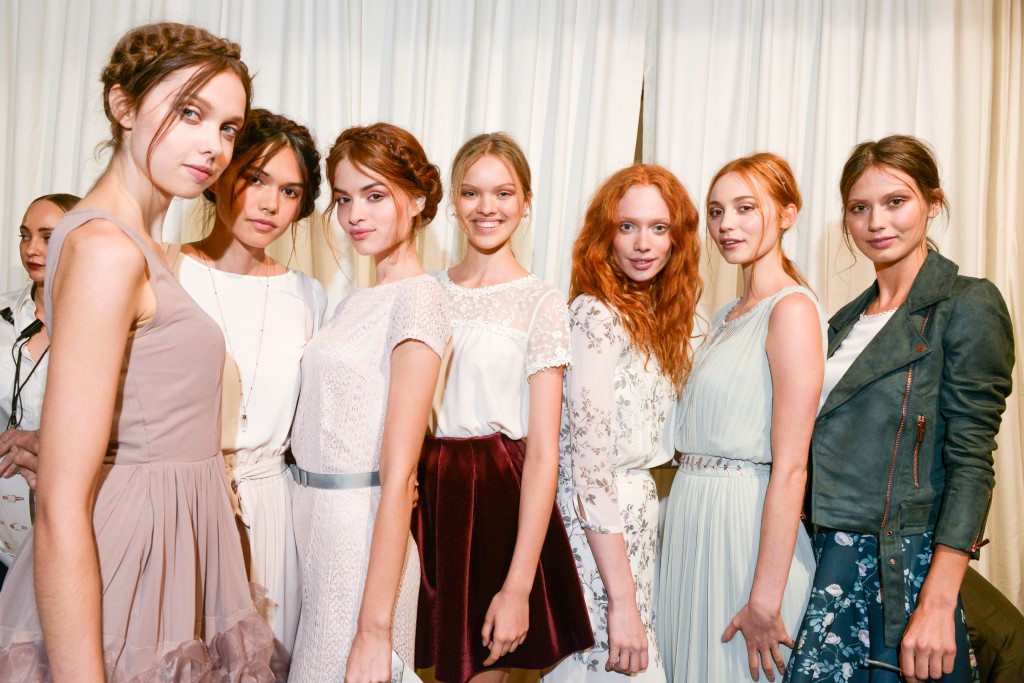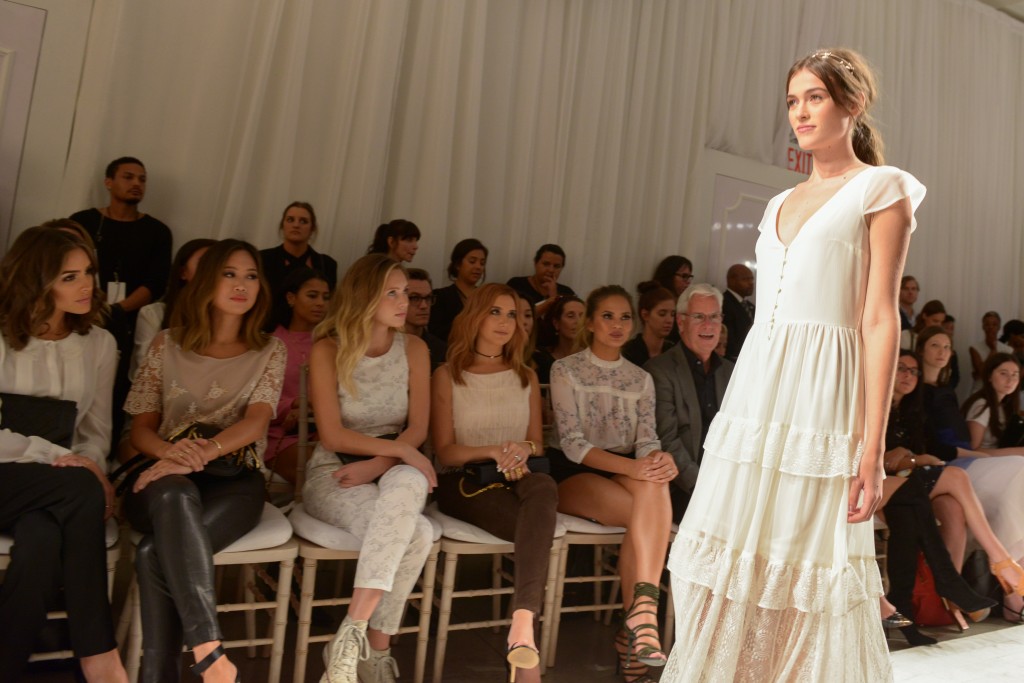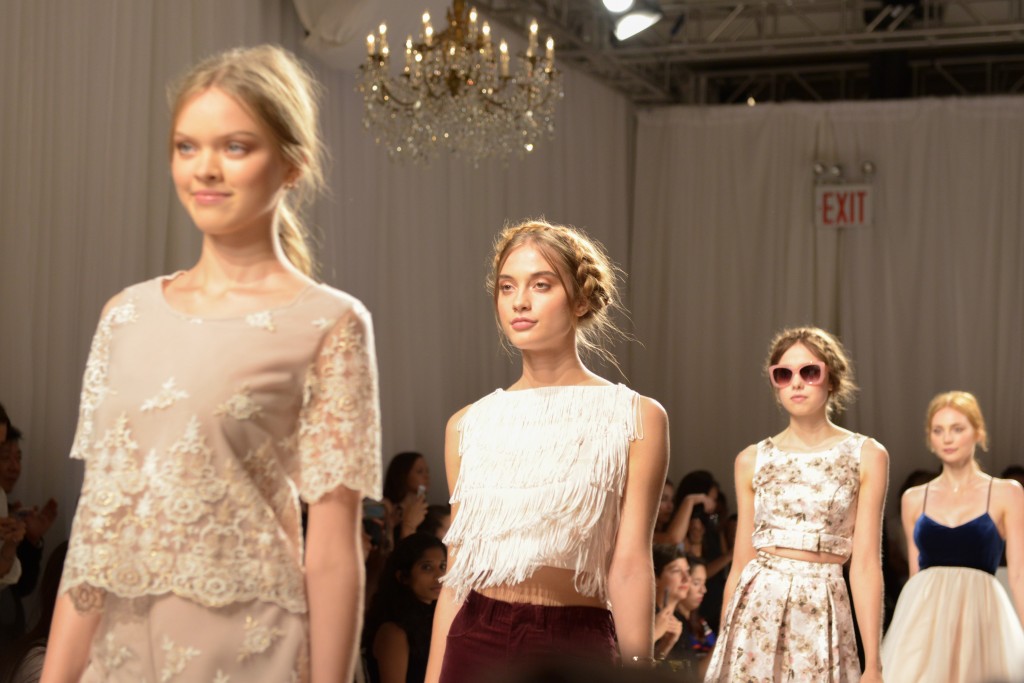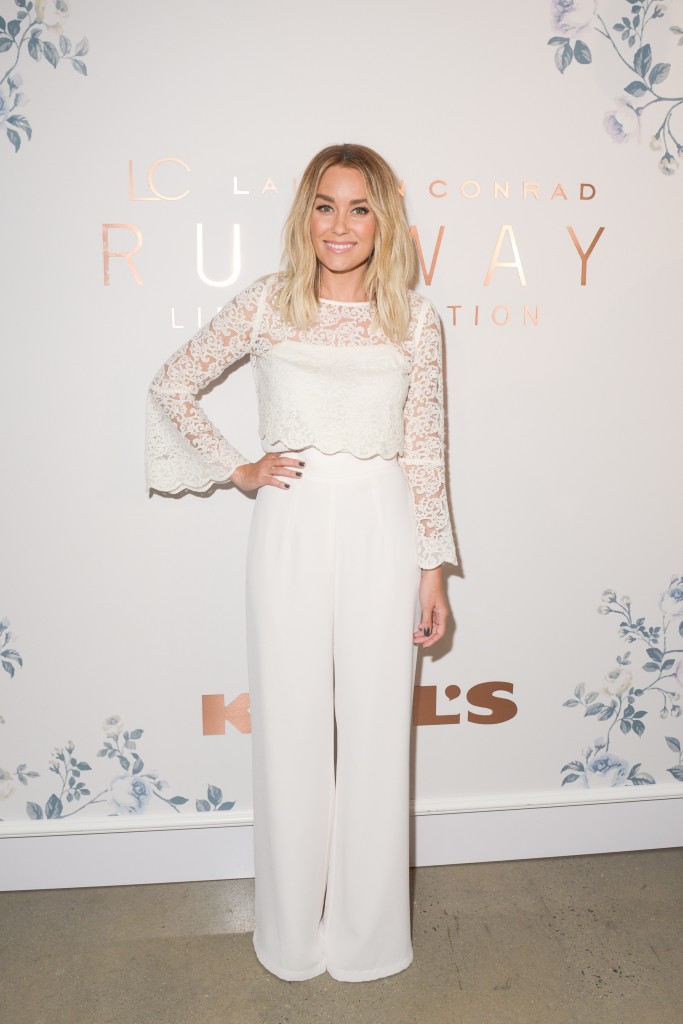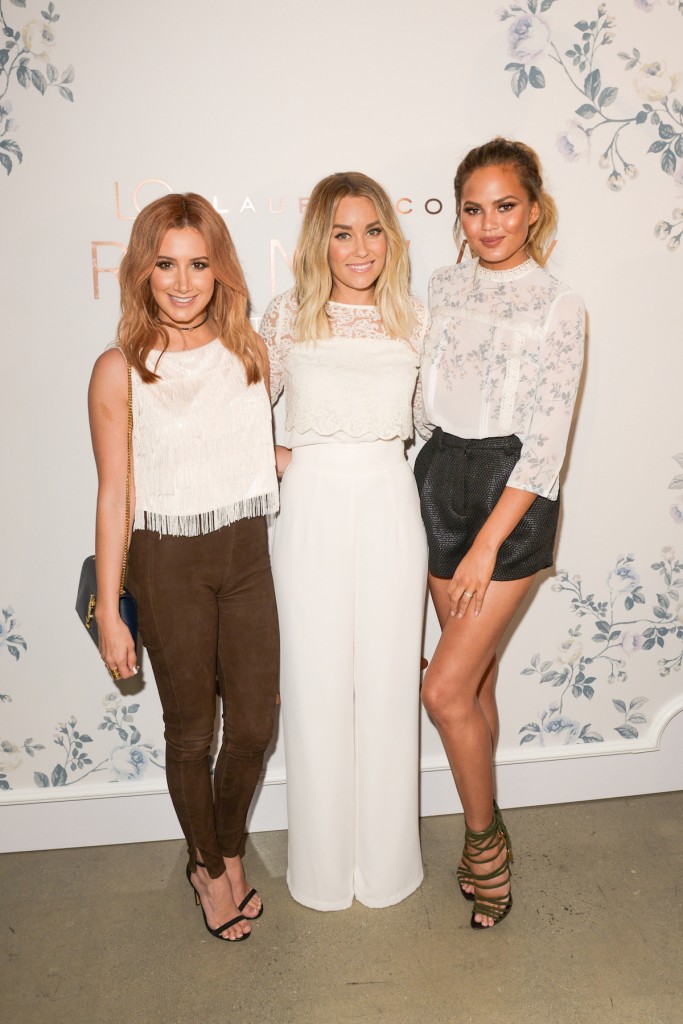 Ashley Tisdale, Lauren Conrad, Chrissy Tiegen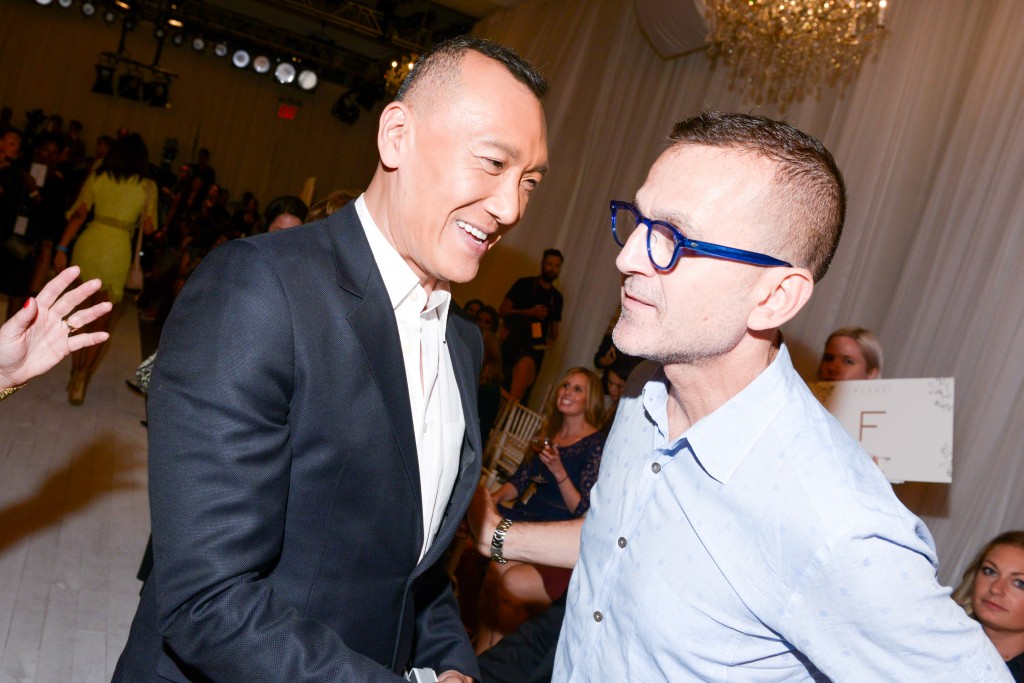 Joe Zee, Steven Kolb