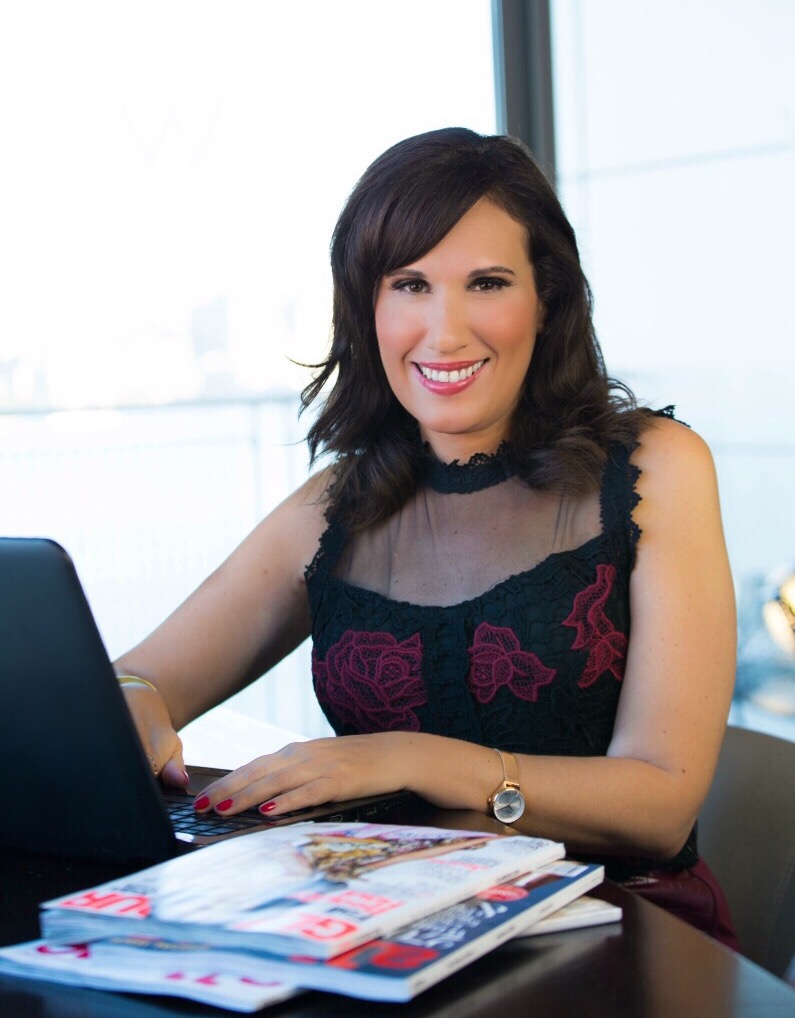 Dana Prigge'
Owner, Editor-in-Chief  DailyFashionista.com
Journalist for National Publications and Style Correspondent as seen in Elle, Marie Claire, People StyleWatch, NY Post, Bella New York Magazine, Pix 11, HuffPost Live, among others.
Journalist, editor, fashionista, stylist, host: Dana has a wealth of experience in every aspect of the high-paced world of fashion, style and beauty. After working for renowned labels such as Ralph Lauren, and later among the largest PR entities, she established DailyFashionista.  Dana is the scion of a long line of reputable journalists and reporters, including Irene Corbally Kuhn, founding member of the Overseas Press Club, and who's book, "Assigned to Adventure" was used as a basis for Alfred Hitchcock's classic film, "Foreign Correspondent." Encouraged by conversations with designers, writers and stylists, Dana was made aware that her media skills and fashion insight were a rare combination of talent, and one that was well-suited for all forms of media. Print or digital, video segments or on location fashion hosting, Dana has become an established voice in the dynamic fashion industry.
Dana's writing has been featured in print as Managing Editor at La Palme Magazine, as well as pieces in Elle, West East Magazine and as a Features Editor at Bella NYC Magazine.  Dana has also been featured online for Marie Claire, People StyleWatch and OMJ.com.
Dana is as experienced hosting fashion events before a crowd as she is penning her various style articles. She has regularly styled events such as Bloomingdale's seasonal Fashion Shows; Neiman Marcus fashion shows and presentations; while similarly appearing as a featured style commentator on PIX 11 or as a red carpet fashion correspondent.
Motto and Inspiration

Write about what you love. Be yourself. I try to find that line where hip new trends meet timeless elegance. Whether sitting at New York Fashion Week, styling a look for a show, or simply overlooking the city skyline enjoying a cappuccino, whatever inspires me, drives me. My motto is: "It might as well be someone, it may as well be you." — Dana Prigge'
DailyFashionista Mission Statement
Who is the Daily Fashionista? She is you and me.  #DF represents the inherent beauty within all of us. Daily Fashionista values strength, truth, beauty, wisdom and the power inside each one of us to make our dreams come true!