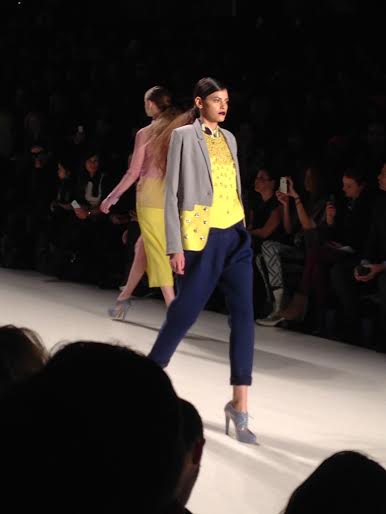 As I walked into the Noon by Noor show I couldn't help but smile.  Fashion Week is by far my favorite time of year. After finding my seat, the lights went dim and seconds later a burst of electronic music accompanied by bright lights kicked off the
Noon by Noor
Fall 2014 show.  It wouldn't be fashion week without collections composed of pops of vibrant colors  and funky styles- designs that keep the viewers talking. That's exactly what the
Noon by Noor
's Fall2014 collection brought to the runway – a bit of sass and chic lines that truly grabbed my attention. The clothing was cut brilliantly and flattered the models as they walked down the runway.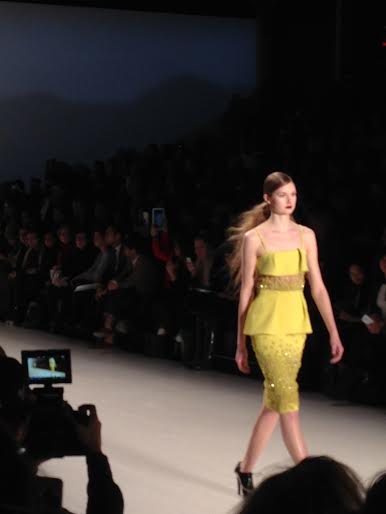 Noon by Noor's Fall 2014
Collection
was inspired by nature and natural elements found within the environment. The inspiration in collaboration with the color  palette really came together in these looks – absolutely stunning.  Beautiful models wearing a bold deep red/plum lip strutted with hair slicked perfectly to their scalps finished with a dramatically teased pony – the definition of fierce! One thing I particularly like about this hairstyle is how it's parted at the side. Even though this is a very bold look, the side part gives it a bit  of elegance.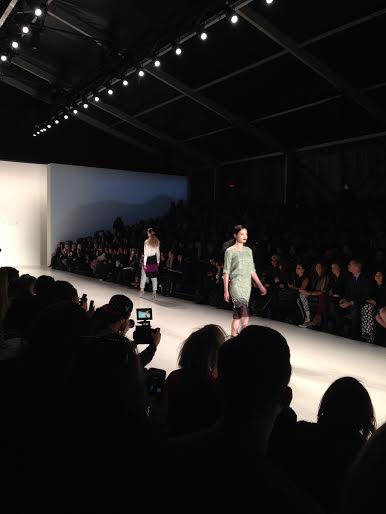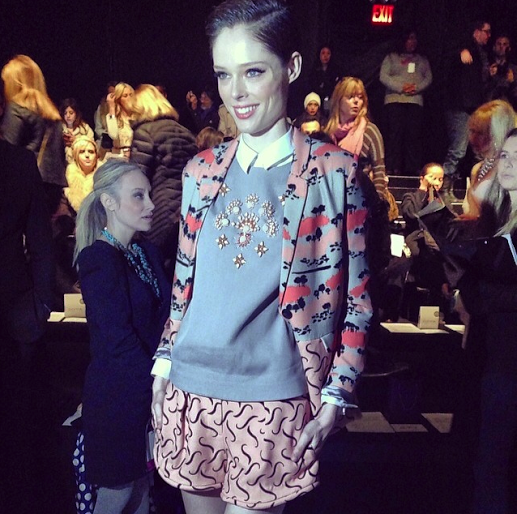 Sitting front row was Canadian fashion model
Coco Rocha
and fashion photographer
Nigel Barker
. Both were snapping pictures of the stylish looks throughout the show.  Here at
DailyFashionista
we love these golden tones. What is your favorite
Noon by Noor
look for the upcoming season?
Tweet #DF @DanaPrigge
we would love to hear from you!