DailyFashionista.com is gearing up for a fashionable week in the city.  Mercedes-Benz New York Fashion Week is almost upon us.  Being a part of this industry, I value learning tips and tricks that keep me looking the best I can.
Recently, #DF has discovered a way to remain effortlessly chic and feminine while steering clear of caking on your makeup.  The solution? Fabulous eyelash extensions from The V Spot a trendy salon located in uptown Hoboken. DailyFashionista loves Hoboken — considered by some as the unofficial sixth Borough of New York City.  Trendy shops, fabulous restaurants and beauty havens such as The V Spot can all be found within this invigorating square mile.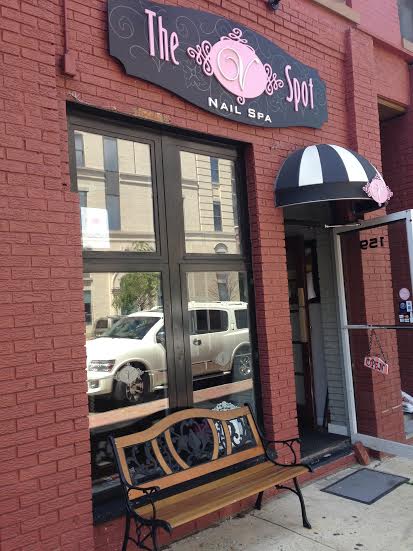 This glamorous salon offers a plethora of pampering options along with their relaxing services including a welcoming attitude from their employees. The salon is known for their unique style and was even voted "Best Nail Salon in NJ" by InStyle magazine.
The majority of us do not want to spend our precious time applying makeup in the morning just to have it sweat off our face by midday. So instead, I recommend eyelash extensions- this seasons hottest trend.
I fortunately had the opportunity to work with the talented Tiffany Benton of The V Spot. Tiffany was trained at the renowned company LASHbomb in Salt Lake City and then continued to take part perfecting their training program and technique. Now, to the important details!
*The V Spot offers three levels of extensions: Vixen, Voluptuous, and Va-va voom. To demonstrate, Tiffany photographed each level when applying before reaching the glamorous Va-va voom level.
Before we started: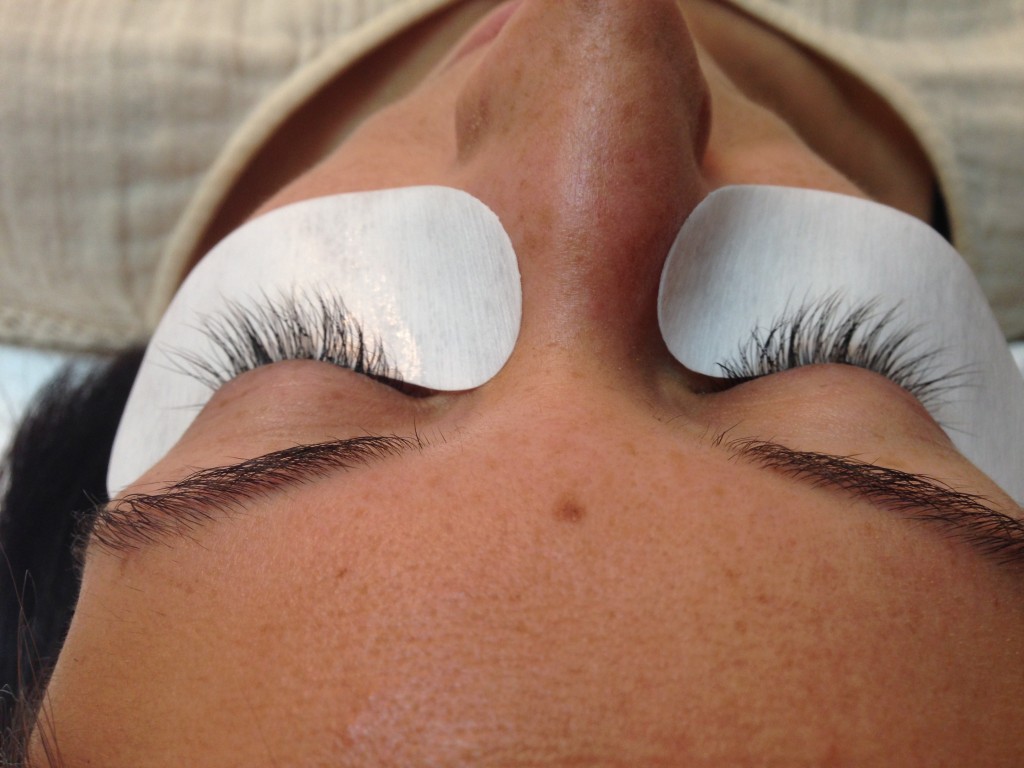 The process: After laying on this, let me just add, very comfortable application table, the extension process began.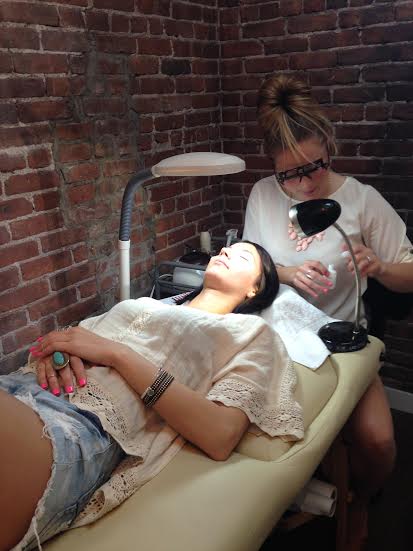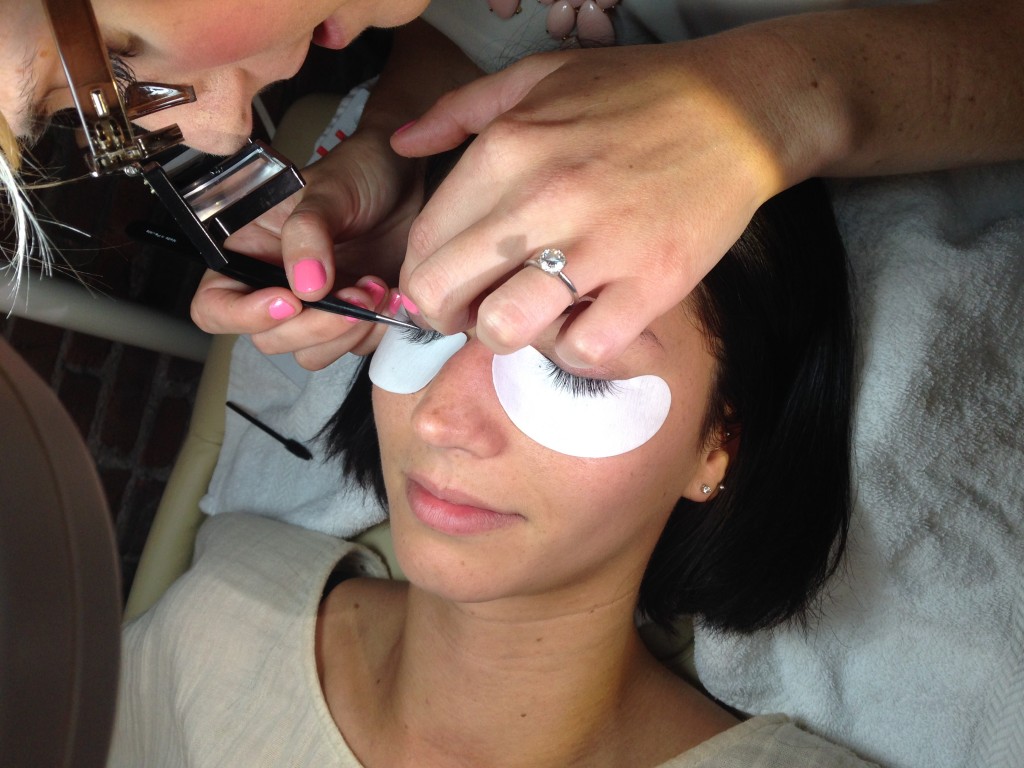 Here we go!! The Vixen (75 individual lashes):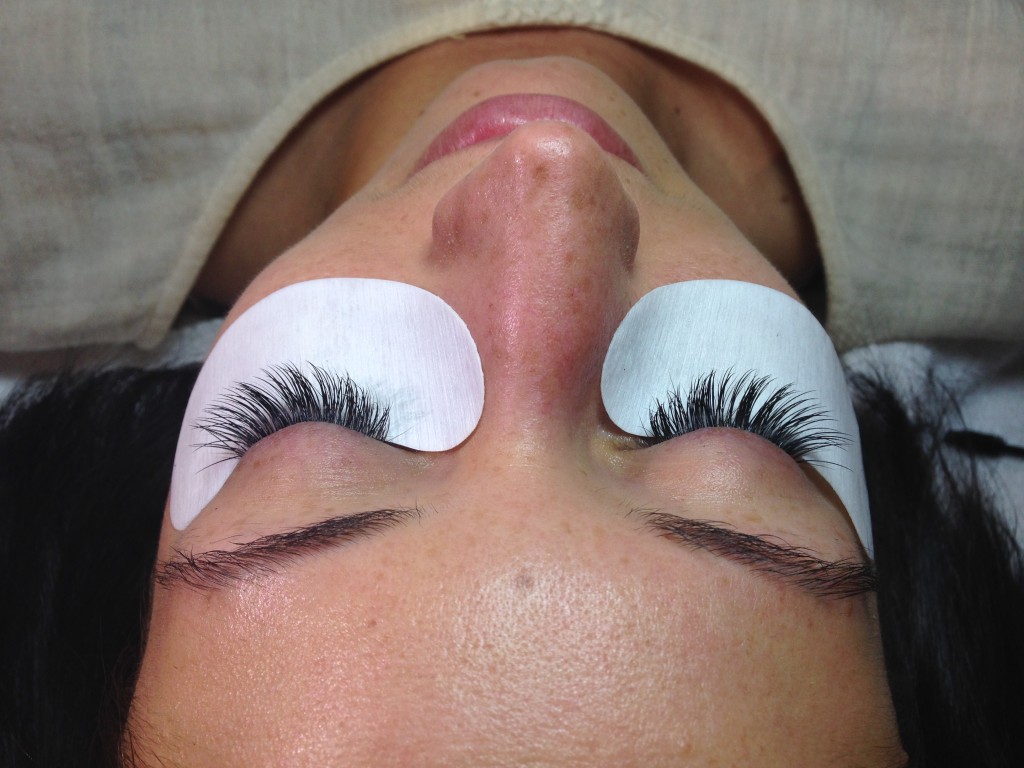 Oh so Voluptuous (100 individual lashes):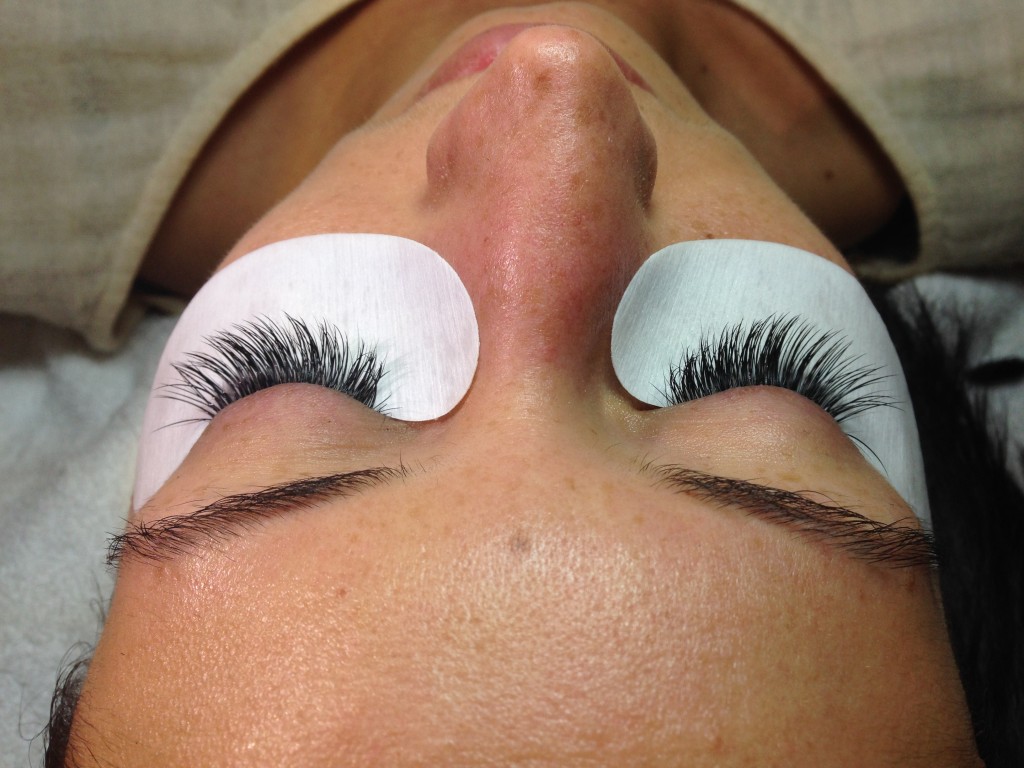 Finally, Va-Va Voom (125 individual lashes):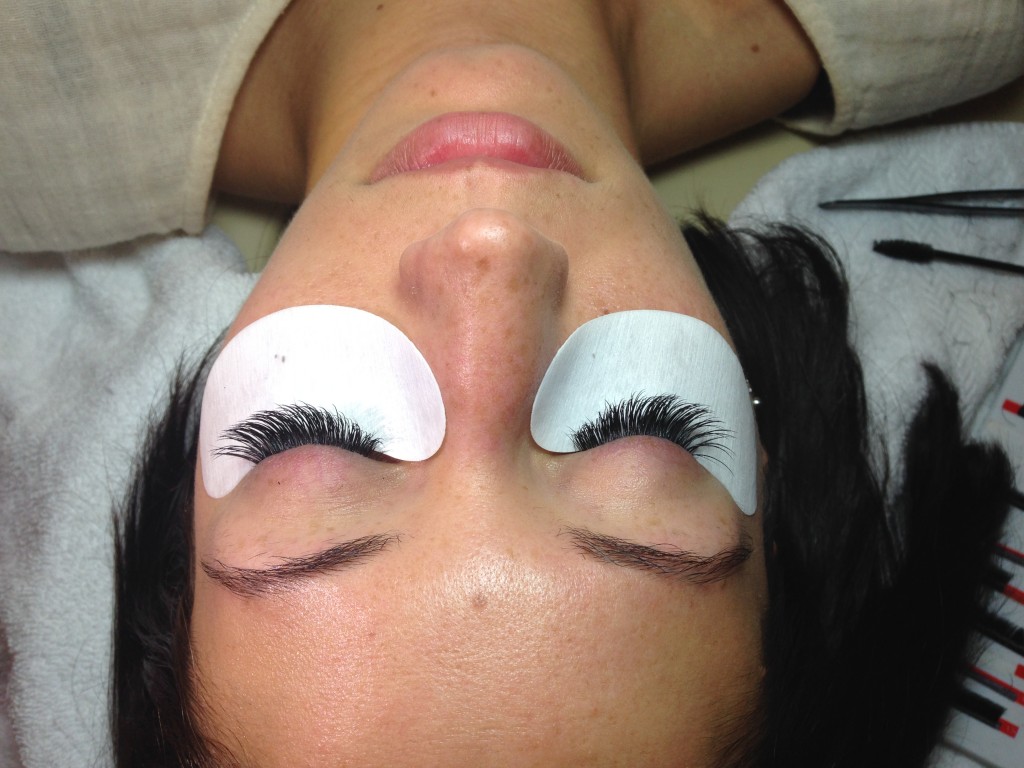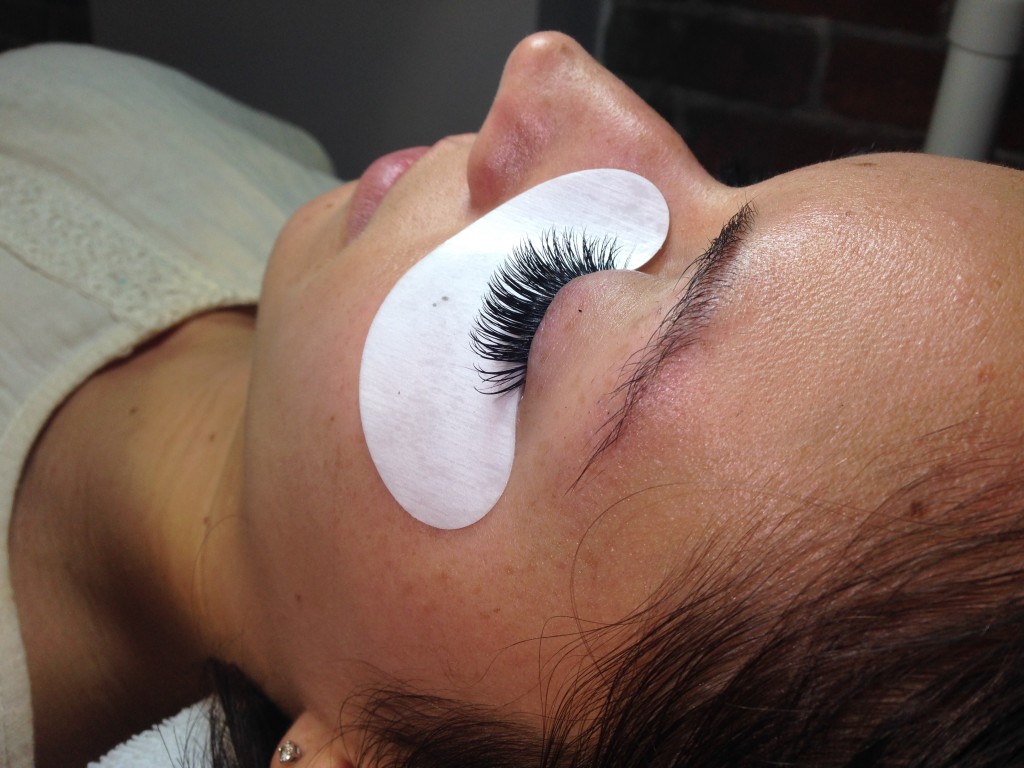 I highly recommend getting eyelash extensions from The V Spot in Hoboken by Tiffany. I could not be happier with how they came out. I also have never received so many compliments on my lashes! Thank you Tiffany you did an exceptional job.
Eyelash extensions are perfect way to treat a friend, a loved one and yourself.  People were saying that I looked "rested", that my face looked flawless and of course many asked what kind of mascara I used — and then I told them it was the Lash Extensions from the V Spot in Hoboken, NJ.  Have any questions? Tweet @Danaprigge @ThevSpotNailSpa
***The V Spot is offering 20% off extensions for those who mention Dailyfashionista.com, so be sure to take full advantage!