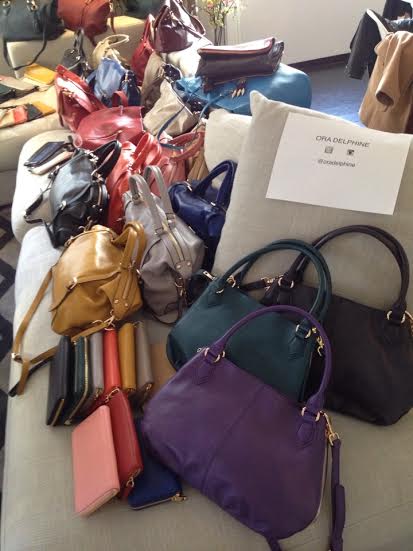 By: Darcy Zink
We are currently in sun-dresses, but let's face it, the seasonal change is inevitable here in the city. DailyFashionista had the pleasure of attending RappAround's Fall 2014 Press Preview, which showcased a variety of eclectic collections of bags, jewelry, and clothing. We definitely were in fashionista heaven!
Statement jewelry is in this upcoming fall (and summer) as well as turquoise, light pink, and the always-classy gold and silver colors! Huckleberry's line was definitely a standout with its animal head-shaped rings of gold and silver with diamond eyes, skull rings in the style of Alexander McQueen, and other flattering appearances and styles for rings, pins, and necklaces.
Nissa's line of handmade costume jewelry is popular in Los Angeles, but is sure to make a strong mark on New York women with its long, heavy necklaces and chunky rings that range from gold and silver to darker colors like deep blues and forest greens as well as brighter colors such as orange and white. Lulu Dharma, Sacred Jewels, and Perlo's beaded necklaces, earrings, and bracelets are fashioned with real gemstones and include some of my favorite colors to wear as accessories – light blues, turquoises, purples, and pinks!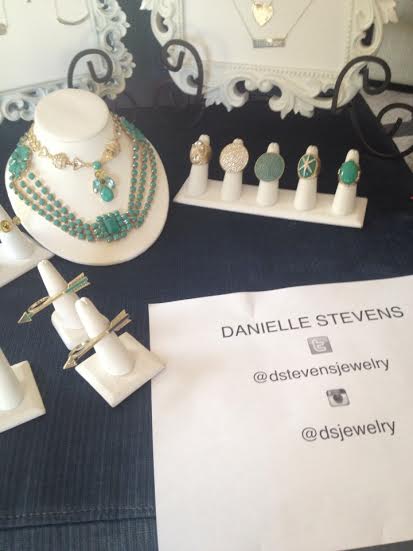 Other lines of jewelry premiering at the showcase included; La Soula's gorgeous and classy strings of necklaces (including diamond initial necklaces that are becoming very widespread), Danielle Stevens's very "beachy" feel of necklaces, rings, earrings, and bracelets with a strong, beautiful turquoise color as the dominant tone of the collection. Deepa Gurnani's vivid and chunky line of jewelry (that originally started with headbands) ranges from $40 to $500, and SamiLynn's collection (which she started for her friends) which includes pendants, low hanging necklaces, body chains, beaded bracelets, and other complimentary jewelry that Shakira recently wore on NBC's The Voice also caught the eye. Vanessa Hudgens was seen wearing the SamiLynn slithering snake ring which would pair well with so many looks come fall.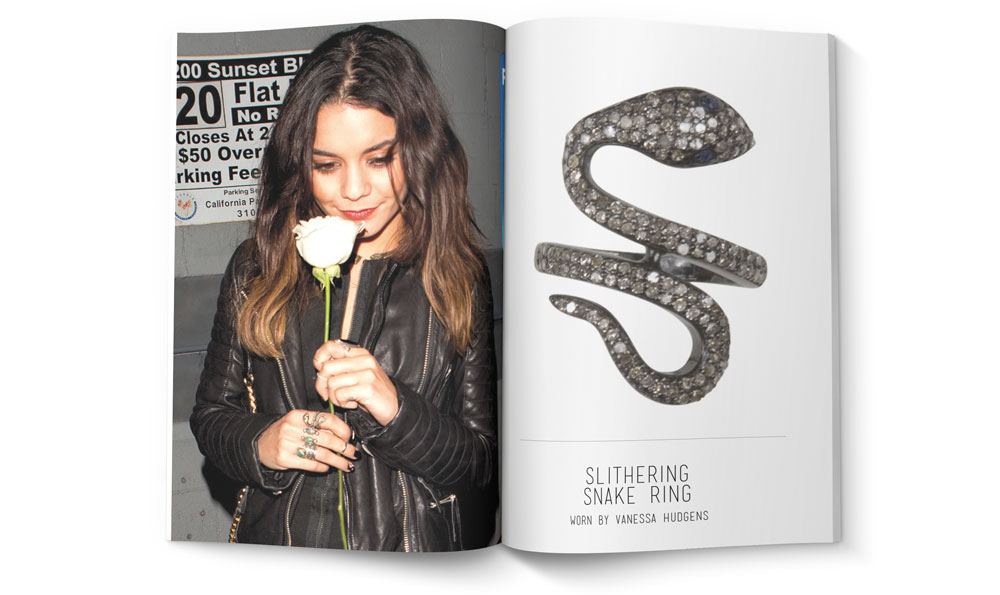 My personal favorites included the beaded bracelets by EmJohn Jewelry started by sixteen-year-old Emma Johnson to pay for her college tuition, and Oregon's Nashelle jewelry handmade from recycled metals; the Nashelle bar necklaces (that come in gold, silver, rose gold, and brass) are absolutely beautiful and only $65.
The accessories did not just include jewelry, however, I also acknowledged the plethora of bowties and ties in colors of gold, crimson, white with studs, silver with studs, faux leather, and black/white with other designs from Jill Pineda based in Los Angeles. Leather bags and purses are also incredibly favored not just in Los Angeles, but in New York as well, particular from the Sorial collection and Ora Delphine collection.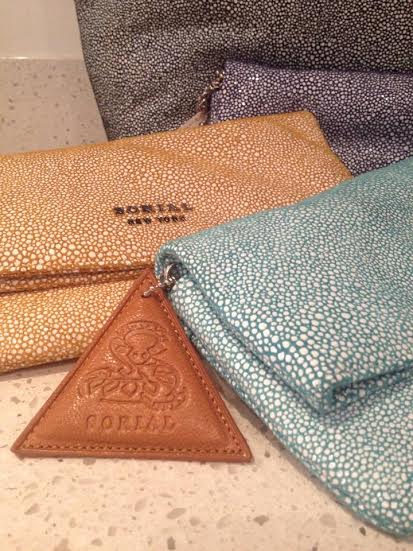 Sorial's collection not only included purses, but duffel bags, travel bags, and backpacks as well, ranging in soft colors such as light pink, baby blue, tangerine, white, yellow, and more.  Pepette's collection included scarves (around $60) filled with bright colors and striking patterns. With my family originating from the South, my personal favorite of the overall accessories was Isola (which included towels, candles, body lotion, and bags) because of the ability to monogram your towels and bags (every Southern girl's and sorority girl's dream).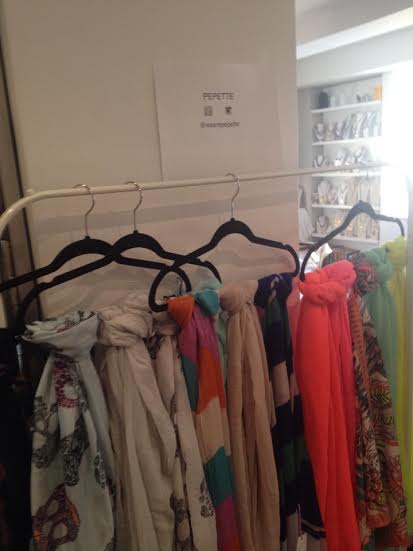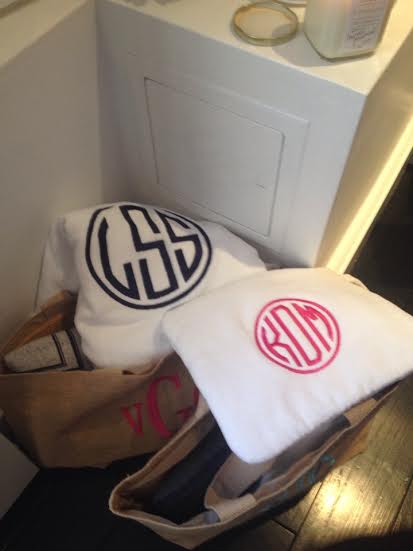 Wrapping up the preview included clothing lines that featured styles of bright colors, bold black and white patterns, faux leather, as well as hints of a bohemian vibe. I had a wonderful time viewing Double Zero's collection (everything under $100) because it included clothes of my style from a striped woolen poncho to vibrant colors of knitted patterns creating a very bohemian vibe.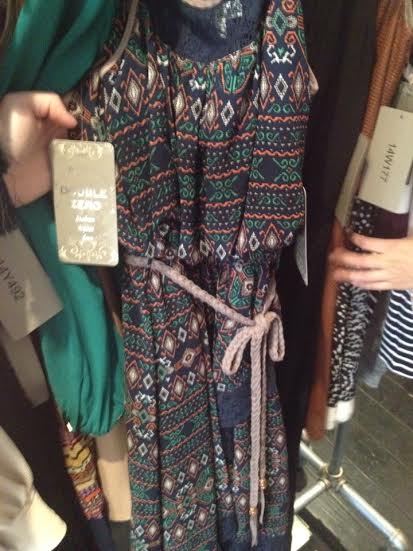 Ro & De presented miscellaneous dresses, skirts, pants, and tops with colors primarily of black, white, and gold, while Leanne Barlow showcased eye-popping skirts with detachable bows (which you can use as a headband!) titled "Take A Bow", and Jersey Shore's Nicole Polizzi's (Snooki) collection, Snooki Love, incorporated the much-expected leather material, leopard prints, but also included other fun, exciting, and classy patterns for skin-tight dresses, pants, and tops, as well as other knitted clothing items.
In between previewing each collection, guests of RappAround Fall 2014 Press Preview devoured delicious, artsy treats from FabiPops – cake ring pops! Each cake pop was decorated in a specific way that varied from pink icing and sprinkles to deep scarlet red velvet and sparkling silver swirls. The treats were almost too beautiful to eat!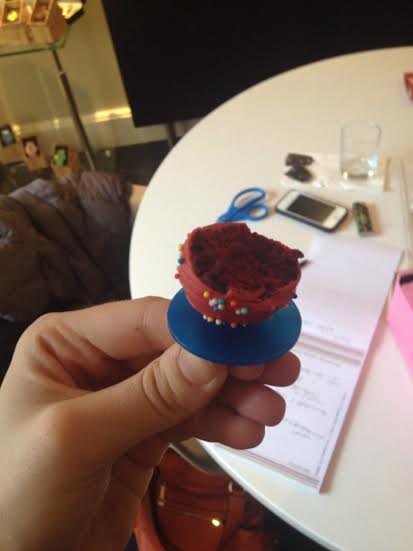 The RappAround Fall 2014 Press Preview offered guests amazing and affordable upcoming collections for the fall as well as the summer. Not only did I have the pleasure of viewing these items, but I also was offered outfit ideas for the upcoming seasons. Many thanks to all involved to create an informative and equally delightful event!