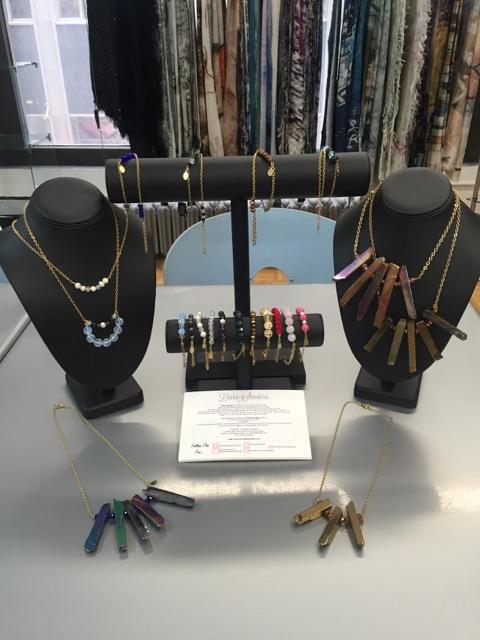 The holiday season is almost here and DailyFashionista is always looking for fabulous ways to upgrade and update our look! We had the opportunity to swing by and view some of the latest and hottest accessories on the style scene.
From stylish scarves and belts by Suzi Roher to add that certain something, to beautiful jewelry to enhance your ensemble and must-have Joanna Maxham handbags we definitely were impressed. The tan tote in a rich color was one of our favorite bags from the collection which we could see bringing to work or as the perfect carry-on for our next adventure. The jewels by PONO by Joan Goodman in the wall case caught our eyes with bold statement necklaces in captivating tones.
We finished our visit with the gorgeous table pieces by Dara Senders New York. These chic jewelry styles spoke to us! Their bohemian and earthy influences add a certain something to your look. The Colbie hand jewels was a favorite which is made from beautiful cobalt blue crystals.
Want to keep the conversation going? Tweet @DanaPrigge I enjoy sharing the latest #DF fashion adventures with you!