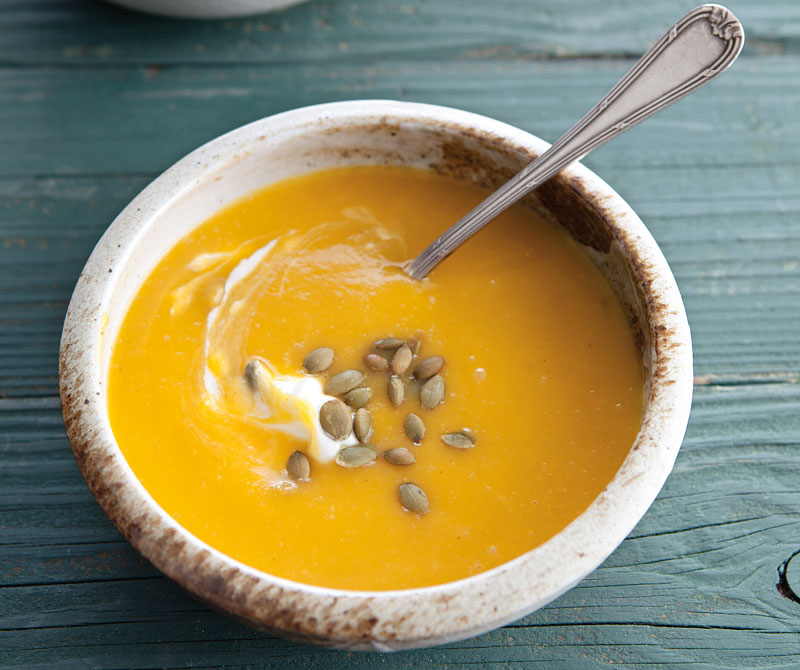 Dailyfashionista.com is a life-style site. We like to cover the latest in fashion and beauty, but we also like to cover what's hot and happening in the culinary world, as well.
Inspired by industry titans and go-getters, we enjoy cooking. Some of our favorite books and recipes are by Martha Stewart (also, from New Jersey), Rachael Ray and Giada De Laurentiis. During the holiday season and as soon as the weather starts to become cooler in Manhattan – my friends begin requesting that I make "that special soup." My family members ask for it as well, and "the delicious soup" has become a holiday staple in the fashionista household. I wanted to share this healthy and nutritious recipe from Williams- Sonoma with all of the Dailyfashionista.com readers. Mangia!

The great thing about cooking is that it's somewhat therapeutic because your mind is focused on the present moment (if not, whatever you're attempting to make may burn). Jokes aside, I hope you enjoy this hearty recipe. To all of the men out there, you can make this for your special lady and she'll certainly be impressed. With the addition of freshly baked buttermilk biscuits, rich cheese and savory wine, you have one delightful evening ahead.
Their butternut squash puree makes it easy to prepare this autumn soup, which is enriched with crème fraîche. Granny Smith apple lends a sweet-tart flavor.
Ingredients:
2 Tbs. unsalted butter
1 yellow onion, thinly sliced
1 jar (2 lb.) butternut squash puree
1 Granny Smith apple, peeled, cored and thinly sliced
2 cups low-sodium chicken broth
2 small bay leaves
3 tsp. kosher salt
1/2 cup crème fraîche
1/4 tsp. ground coriander (optional)
1/4 tsp. grated peeled fresh ginger (optional)
Fried sage leaves for garnish or pumpkin seeds
Freshly ground pepper, to taste
Directions:
In a Dutch oven or stockpot over medium heat, melt the butter. Add the onion and cook until soft but not browned, 12 to 15 minutes. Add the butternut squash puree, apple, broth, bay leaves and salt and stir to combine. Bring the mixture to a boil, then reduce the heat to medium-low. Partially cover the pot and simmer for 30 minutes.
Remove the bay leaves and discard. Add the crème fraîche. Using an immersion blender, puree the soup directly in the pot until smooth. Stir in the coriander and ginger.
Ladle the soup into warmed bowls and garnish with fried sage leaves and pepper. Serve immediately. Serves 6 to 8.
For further details and more recipes, click here.