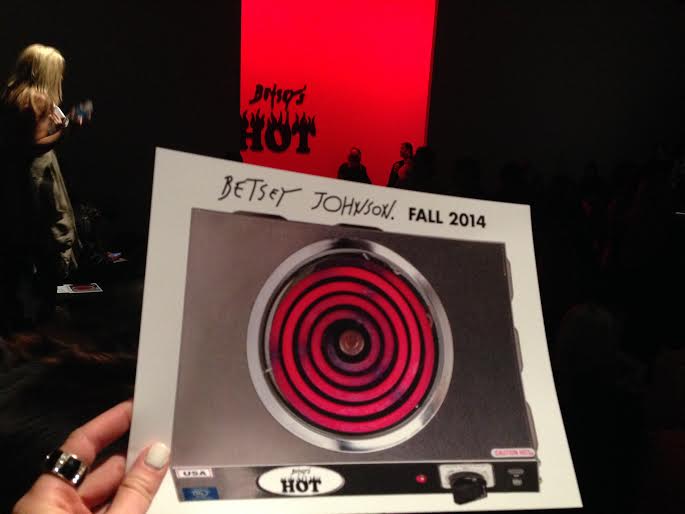 Caution:
This Fall 2014 fashion line is sizzling hot and uber fashionable!
Betsey Johnson
is one of
DailyFashionista.com
's favorite designers. She's a true innovator, fashion icon and cancer survivor and we have the utmost respect for her. Women like Betsey keep us inspired! I was especially honored to attend her Fall 2014 New York Fashion Week show at Lincoln Center.  Everyone always says this is one of the best shows each season and I can clearly see why!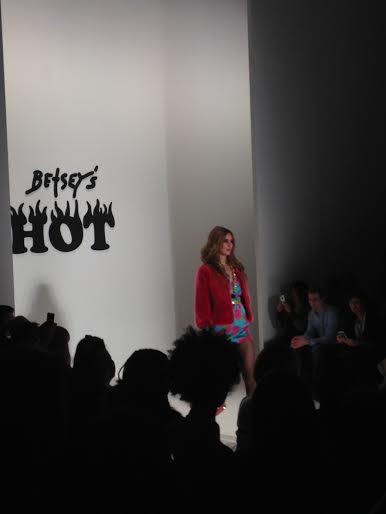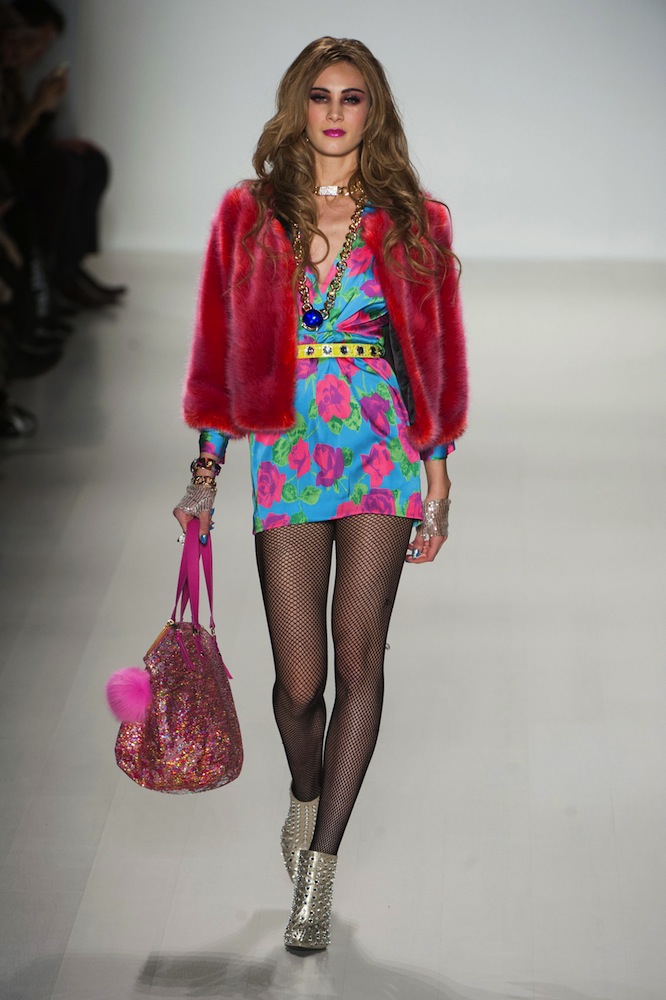 One of our favorite runway looks — pink, floral and sparkle — divine! Being flirty is powerful.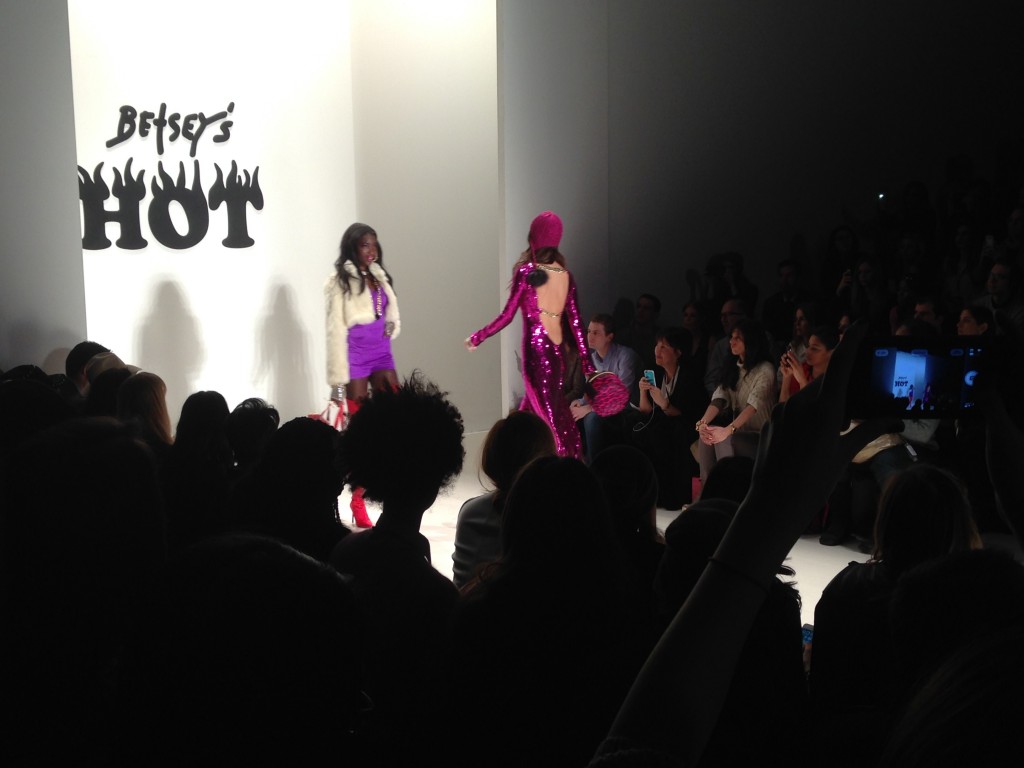 Betsey Johnson
(the queen of fashion) is known for her over-the-top style and funky ensembles and this show certainly takes the cake. I'm talking vibrant mix-matched colors, sparkles, neon furs, over-sized statement bags and of course a dash of runway sass from her models. The high-energy and fun atmosphere kept a smile on every single one of the audience's faces. I never attended such a fun show that literally had me waiting for more every single second I was there! At the end of the show gorgeous models walked out in celebration with heart balloons and then chiseled men dressed as Betsey's firemen came out to heat things up even further.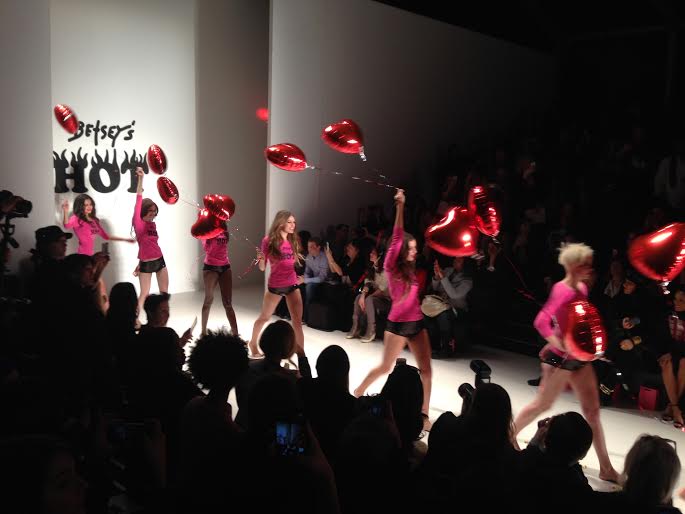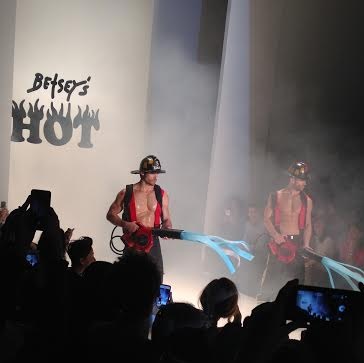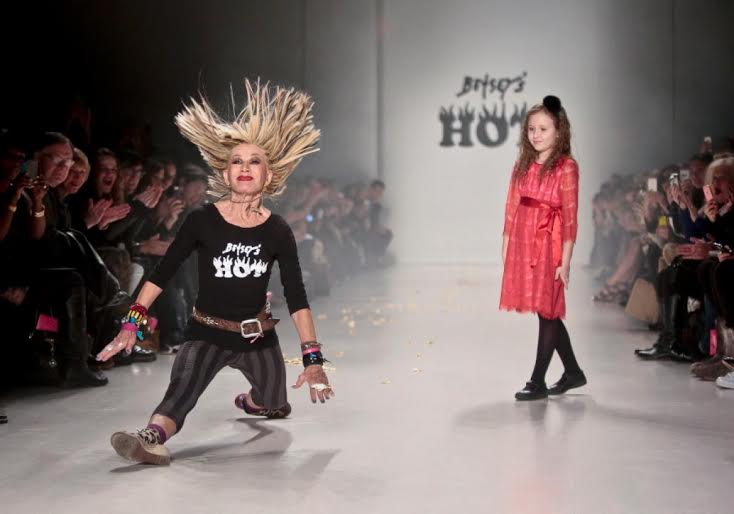 One thing I love from this line is the message that it gives to the world: it's important to be happy and have fun. Betsey shows this in the finale of her fashion show.  She ended the show with one of her signature splits as her adorable granddaughter looked on. #DF truly adores
Betsey Johnson
.  What's your favorite Betsey Johnson Fall 2014 look?
Tweet #DF @DanaPrigge
– we would love to hear from you!
#DF
even spotted
Paris Hilton
snapping a pic from her phone in the front row!