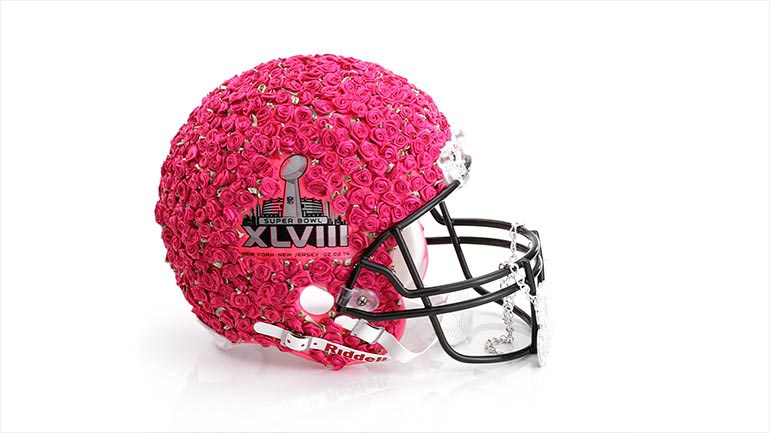 Betsey Johnson's pink and fabulous Super Bowl inspired helmet
Win with Bloomingdale's and their $1,000 giftcard giveaway.  When Denver and Seattle go head to head in MetLife Stadium, they aren't the only ones who can win big.  Take time in between watching the game, the commercials or the halftime show to enter this contest.  Enter now and make sure the clock doesn't run out on your chance to win.  See you in the end-zone Fashionistas!

There is a Super Bowl Fashion Exhibition going on right now at Bloomingdale's at 1000 Third Ave in New York City and will run until February 4th. They teamed up with the Council of Fashion Designers of America for 48 custom-designed football helmets. The helmets are up for auction now online and in a generous fashion 100% of the proceeds will go towards the NFL Foundation.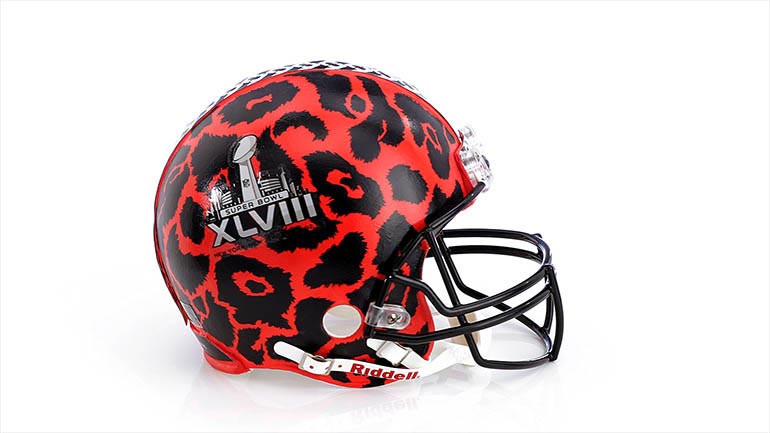 Diane Von Furstenberg's ultra cool design — #score!
The Council of Fashion Designers of America formed their own fantasy fashion team of designers to design 48 fashionable football helmets.  Enter the auction and submit a bid on your favorite design.  You may not throw the ball as well as Peyton Manning, but you can look better than he does doing it while wearing one of these couture helmets. Bid here on these one-of-a-kind creations!
More information regarding the exhibit can be found by clicking here.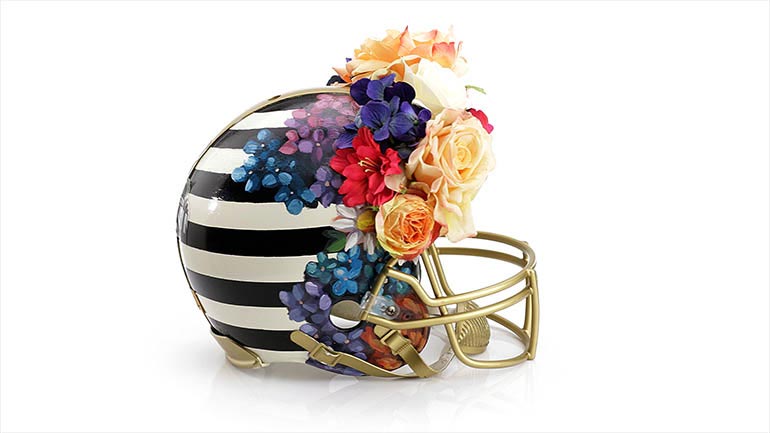 Nicole Miller's fashion creation is a delight in design and texture!