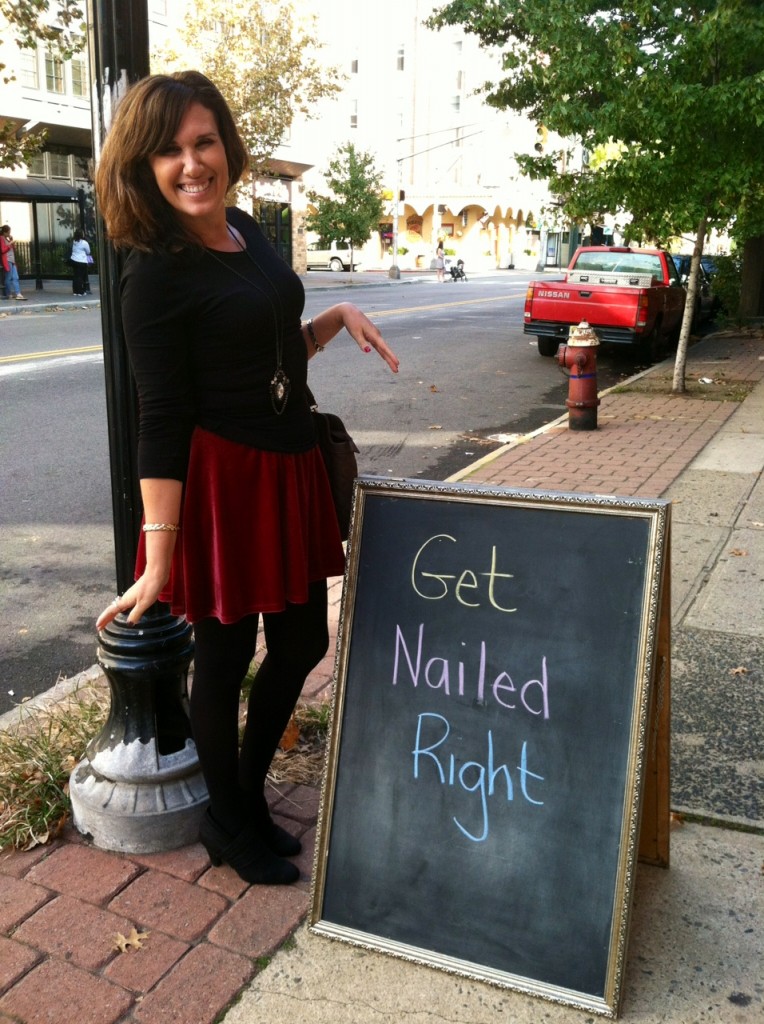 A dash of fashionista humor outside The V Spot Nail Spa in Hoboken, NJ
One of the easiest and best ways to update your seasonal look is with an amazing manicure. Recently, I paid a visit to a chic nail spa in Hoboken (right outside Mahattan) called The V Spot located at 159 14th Street in Hoboken, NJ. I believe the core of any amazing establishment starts with the owner. Vivian, a gorgeous and very stylish woman created this oasis with the thought of pampering and relaxing her guests. She hit the stylish nail on the head. With catchy phrases outside that entice you to learn more — I was ready to "Get Nailed Right." Let me take you on a beauty tour of this ultra-fabulous gem.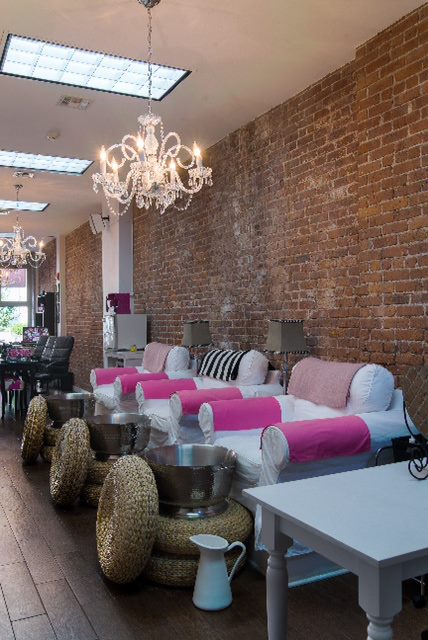 As I walked in, I was immediately taken in by the Shabby Chic decor. This most definitely has "fashionista paradise" written all over it! From the glittering chandeliers, to cozy chairs with hot pink accents – I could already feel the stress melting away.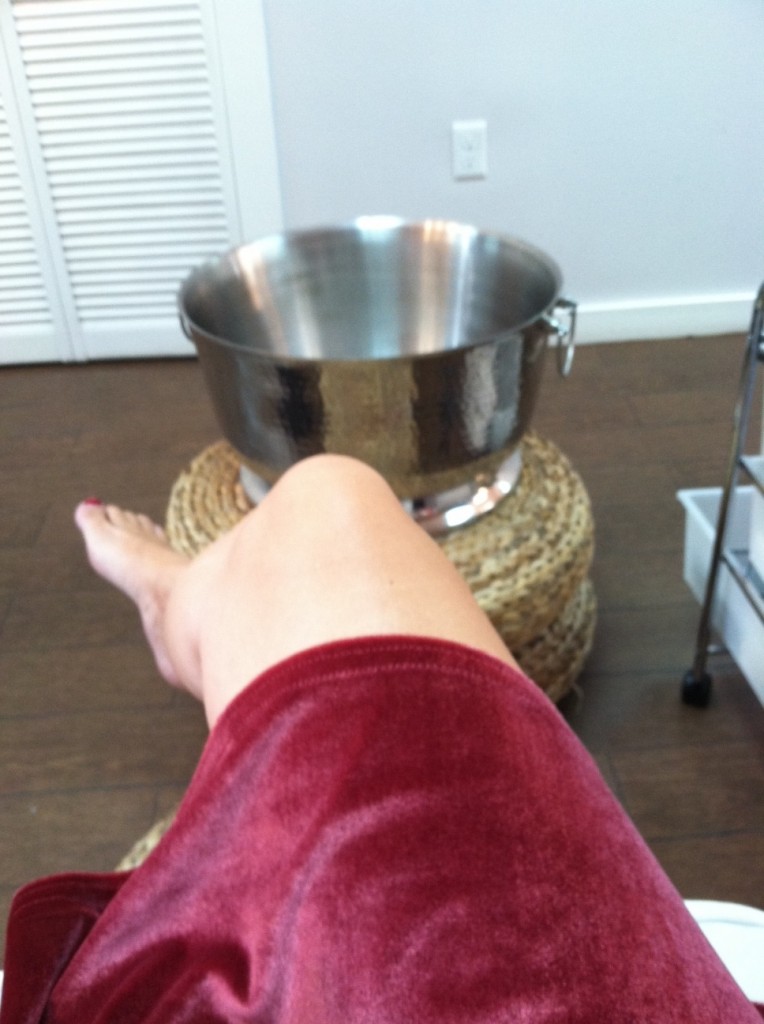 Next up, my tired tootsies were treated to an indulgent lemon and lavender soak in a stainless steel tub. The V Spot uses lemons in their pedicures because the acidic property in lemons can be very effective in reducing rough skin that can lead to cracking. Soaking in warm water with lemon helps. Stainless steel tubs are also used and cleaned after every client to ensure a sanitized environment.  This was one of the best pedicures that I have had in quite some time.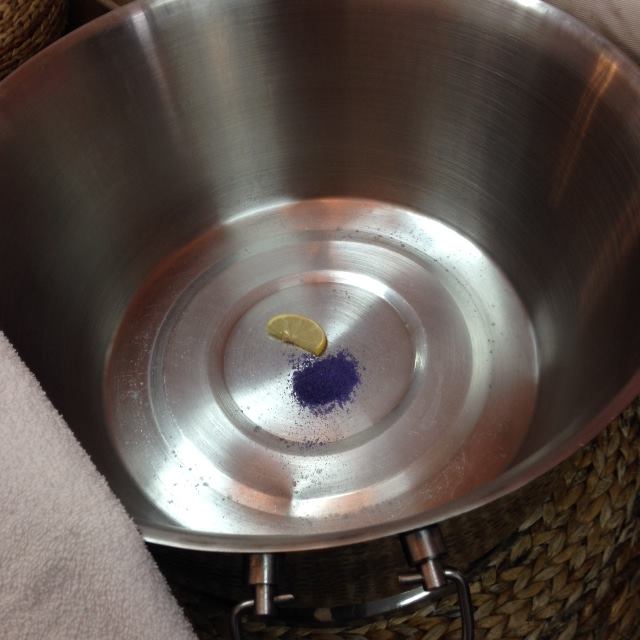 With the latest colors from the hottest brands such as Essie — my feet were painted and looking pretty!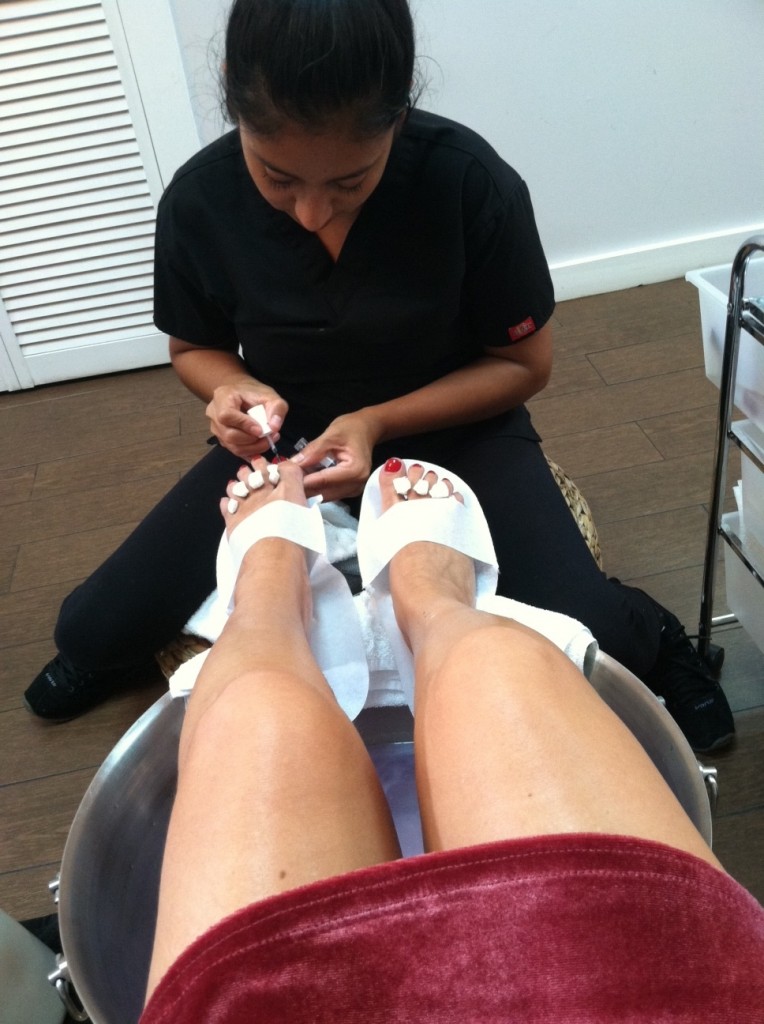 No true pampering session is complete without a manicure. Next up was the cocktail-hand manicure. The Essie color in For the Twill of It (silverish) accented the Twin Sweater Set (crimson red) shade made for a chic mani that I love! This combination really popped and I received so many compliments from friends about this cool look!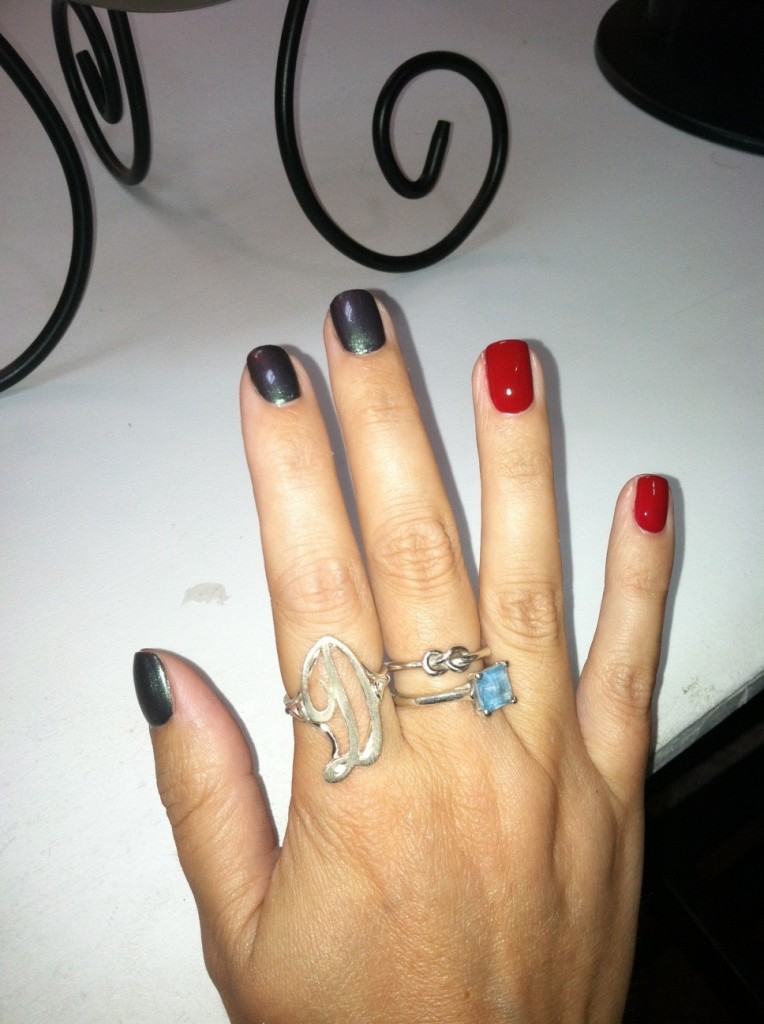 My Jane Basch initial D ring was the perfect jewelry piece to accent my new manicure style!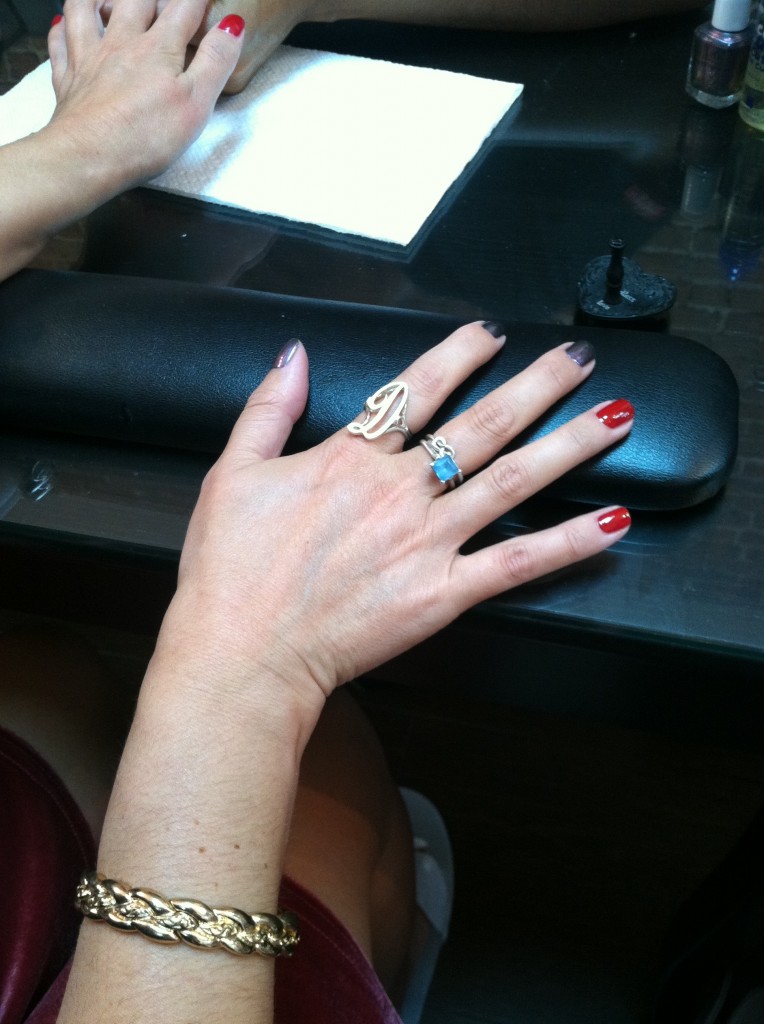 There are so many fun, flirty and fabulous nail art designs to choose from at The V Spot Nail Spa in Hoboken, NJ. Be sure to tell them that DailyFashionista.com sent you! I also enjoy visiting their Facebook page for fashion inspiration. Tweet: @DanaPrigge and share your experience at the V Spot – I would like to hear from you!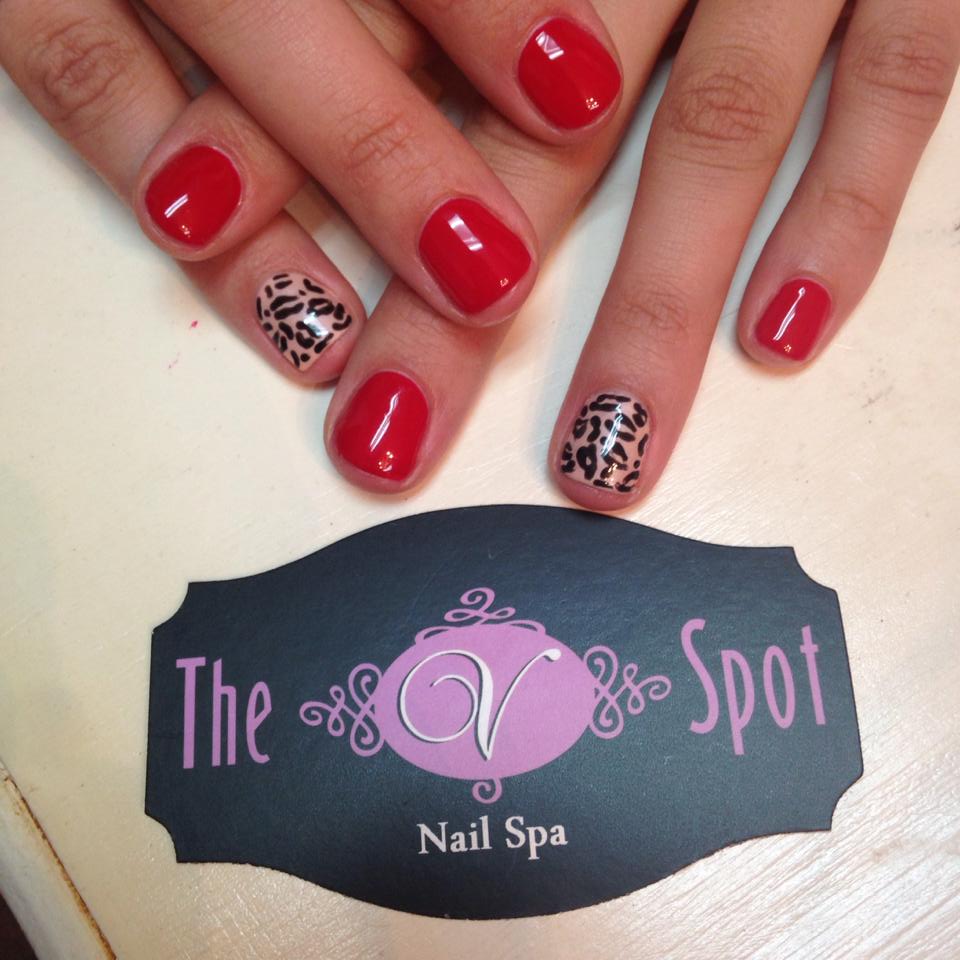 Need further information?! Read this complimentary review that InStyle gave the V Spot! When InStyle talks, I certainly listen.