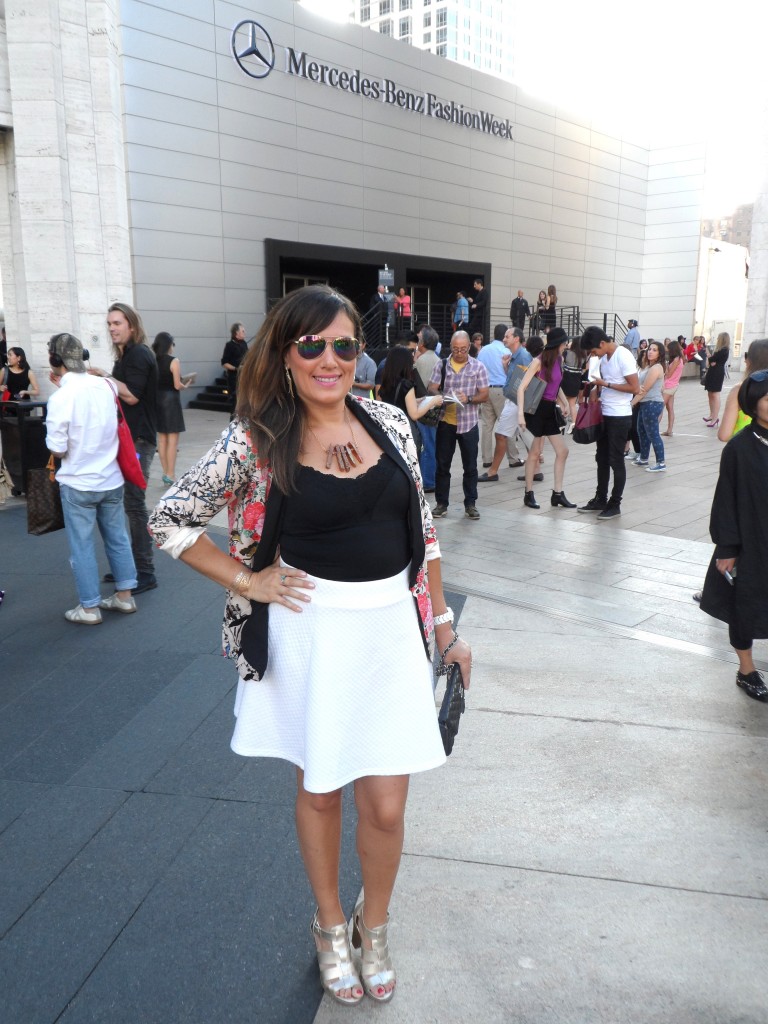 I keep on hearing the term "Fall Florals"  this season. I love florals and why not wear them all year around? Fall and winter can be vibrant and pretty, too. Or mix your edgy winter looks with some floral wardrobe pieces for a little flirt and fun. Why not make a statement?! I can't begin to tell you how many compliments I received on this blazer. I chose this style because of the design, the quality, it's on trend and the price was very reasonable. Here are the details:
Rounding up my Fashion Week looks, I had to include this great blazer I picked up at LightIntheBox this amazing online shopping site.  I always like to get a style deal (when I can) and this blazer was really reasonable.  I could easily restyle this look with a pair of dark denim jeans, black skinny leather pants or even a sleek black pencil skirt.
Here are some of my styling tips when working with Autumn Florals:
1) Do keep other pieces to a sleek minimum let the floral piece do the talking. Do visit sites like LightintheBox and score style deals!
2) Do incorporate a stylish bag such as this chic tote from My Other Bag
3) Wear a fabulous statement earring such as a pair by Ash and Willow
4) Do wear a neutral color necklace that compliments and highlights your floral blazer and doesn't compete with it – such as the one I am wearing by Dara Senders NY
5) Do pick one area and use a pop of vibrant color, such as this new gel Hard Candy lipstick with a moisturizing, plumping and long lasting formula
6) Remember a metallic is a neutral and a metallic shoe goes well with just about anything
Looking for more style tips? Have any questions? Tweet @DanaPrigge EIC of DailyFashionista.com, I would love to hear from you! Until,  next Fashion Week!