It's a new season and time for a new bag! I have been trying to be much more savvy about what I buy. So, when I was invited by The Mills at Jersey Gardens and Corine Ingrassia of Every Day Cori to learn about some incredible handbag deals along with fellow fashion bloggers, I was all ears!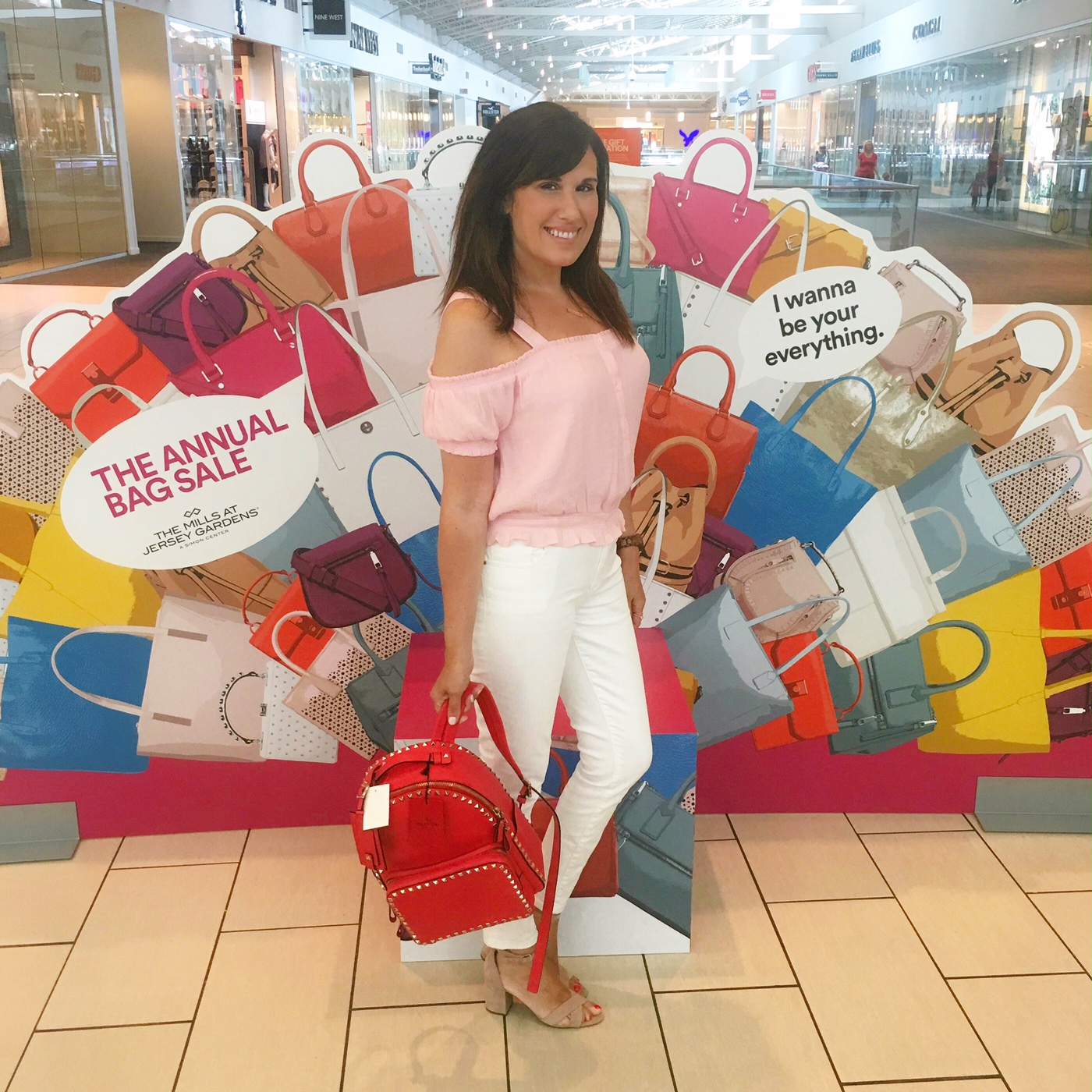 Right now, The Mills at Jersey Gardens is having their Annual Handbag Sale with outlet prices up to 40% off through June 30th! With already reasonable prices on even designer handbags, now is your opportunity to treat yourself on some really incredible deals! From stores like Century 21 (where that red Valentino backpack is from pictured above), to Kate Spade New York, Guess and Last Call Neiman Marcus, there's something for everyone. I was really amazed how generous these sales are. This entire mall really is worth the trip. With Father's Day coming, it's also the perfect time to get him something and get yourself a handbag! Win-win!!
There's an amazing giveaway going on right now. Local friends, they also have a great in-mall social contest that allows you to be entered to win a swoon-worthy handbag by commenting on their favorite style of bag within the post on the Mills at Jersey Gardens Facebook page post about the contest. You can view the post by clicking here.
For a list of Handbag offers, be sure to visit here! 
Mall address: 651 Kapkowski Rd, Elizabeth, NJ 07201
Here are some styles and savings that grabbed my attention; The Guess store had this guitar strap trend handbag in a chic white/bone tone that would look great with everything in your wardrobe. This was originally $75 but now on sale for $59! What a great price for a bag to enjoy all summer long!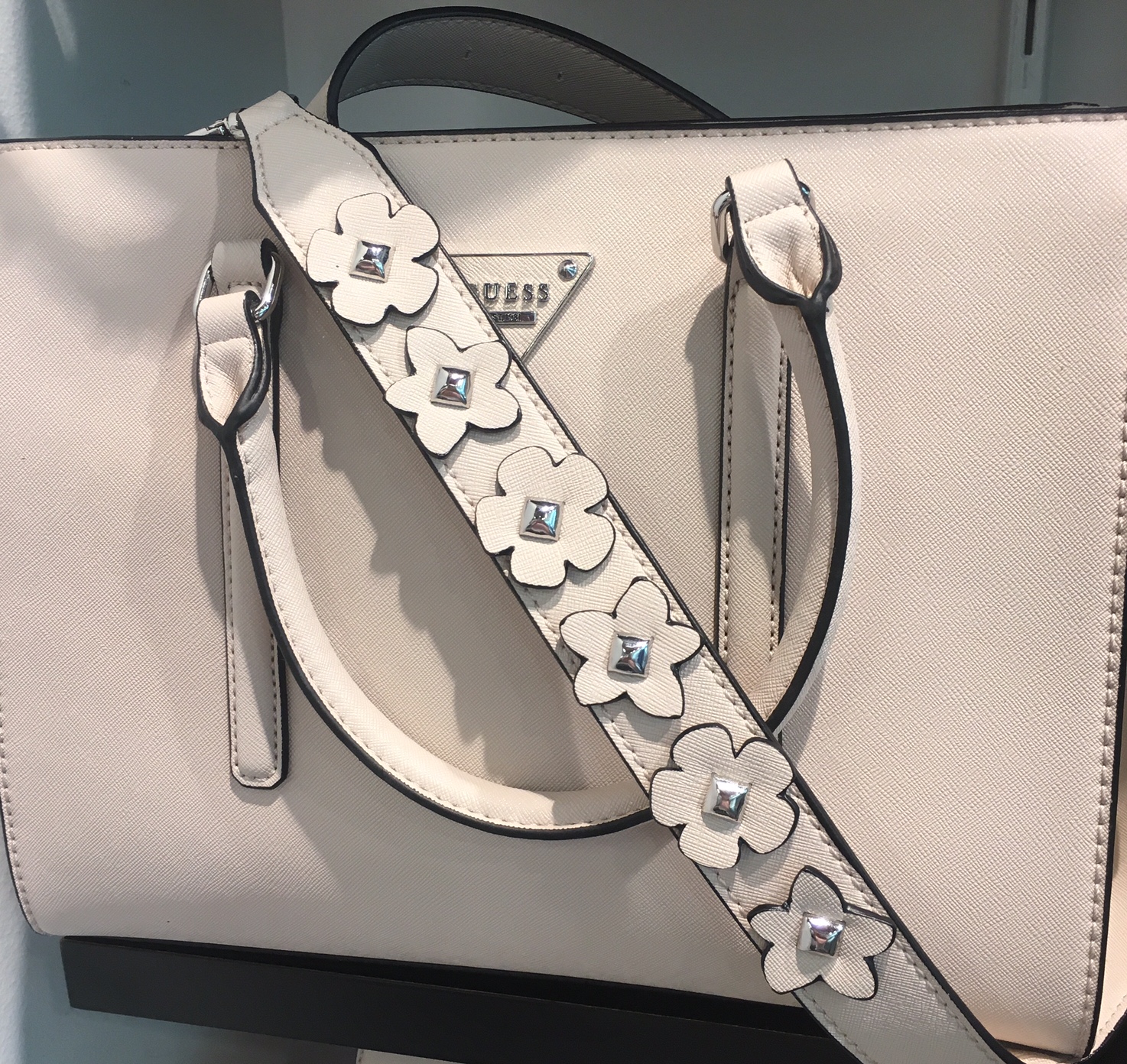 Next up, the pom-pom trend is majorly in style this season and I couldn't help but notice this lovely summer ready bag at Neiman Marcus Last Call. Known for designer deals and trend worthy treasures, this bag is $115 and take 30% off. This is perfect for vacation or poolside use.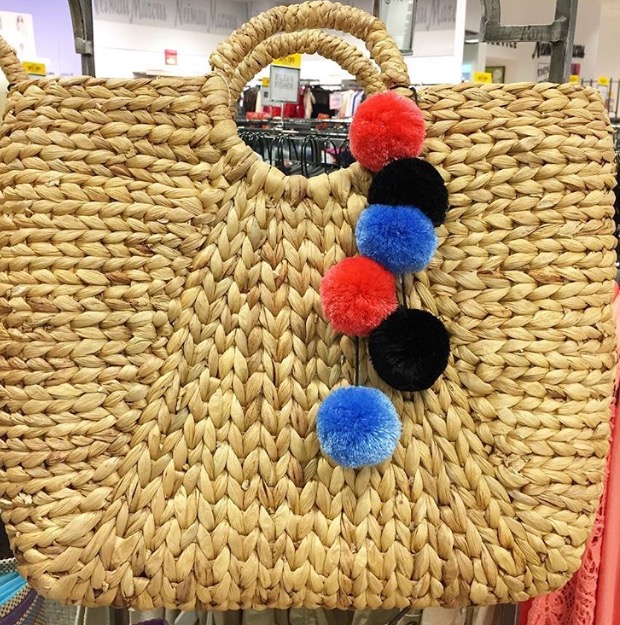 The Kate Spade New York outlet has some incredible sales on all the whimsical styles your inner fashionista longs for! During this handbag sale you can get 60% off and an additional 20% off styles. Vacation-mode on! I picked up a fun parrot key chain, bag ornament. There are so many great handbags and accessories here that I'll be back before the sale ends!