Spring is in full swing in the New Jersey/ New York metropolitan area and wardrobe updates are on the minds of many of us. Recently, I had the opportunity to host and accessorize a Spring Trends Fashion Show at Bloomingdale's Bergen County located conveniently at the Shops at Riverside.
I've always enjoyed shopping at Bloomingdale's from the great customer service, to the latest in fashion, pieces of high quality, cool accessories and even great sales…there's always something I wind up leaving with that enhances my wardrobe. So, when I was able to showcase some of their latest, it was a great Fashion Show. I shared the runway with Bloomingdale's Dayna Decker Group Sales Manager and she has impeccable style. Here are some of their latest styles that should be on your fashion and accessories radar. The sun is shining, the birds are out and the beach awaits – let's look fabulous as we enjoy! If you missed this Fashion Show, you can watch some video highlights below and links to some amazing seasonal must-haves. It's your time to shine!
Video by: Larry Cerpas
This Aqua x Maddie and Tae Dress is perfect to wear to the beach, dinner and more.This is a Bloomingdale's 100% exclusive and the hem is beautiful.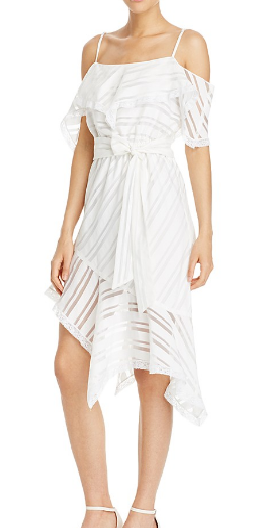 Bloomingdale's has the must-have earrings of the season by Bauble Bar. The Crispin Drop earrings are a fun and stylish way to stand out from the crowd. Wear these with everything!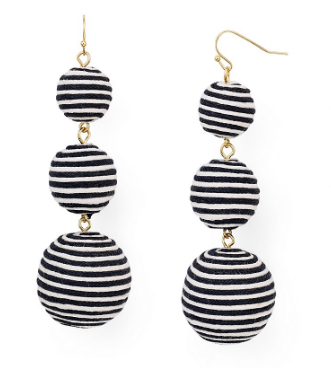 Picking up a new pair of sunglasses is a great way to quickly update your look. These Quay sunglasses are in the tone of the season in mauve and this color is a wonderful neutral for spring and summer. The frame on these is really face flattering. They are also priced well.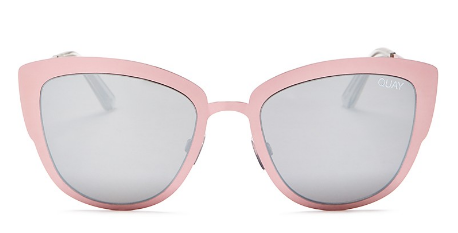 If you want to shield yourself a bit from the sun or simply for a style statement Bloomingdale's has the must-have hat of the season. I have been searching for a hat like this for a trip I'm taking to Florida, so I had to share this find during the Fashion Show. The hat is by Aqua and 100% exclusive to Bloomingdale's. This fits your head so nicely and allows you to wear your hair in a low ponytail. Such a find!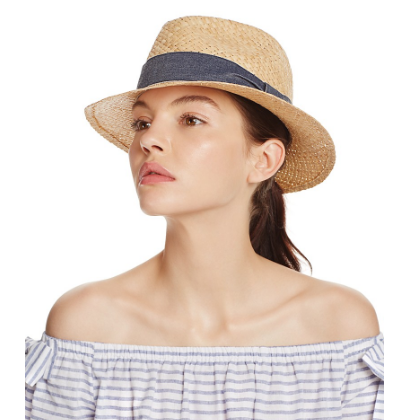 The block heel is a welcomed trend this season. As women, we are always on the go and want to look and feel comfortable. There are many block heel sandal and shoe styles currently at Bloomingdale's. You can wear these with everything from shorts, a skirt, denim to a dress. This pair by Pour La Victoire is so versatile.