Article by Morgan Maxwell
What girl doesn't like to get pampered?! DailyFashionista enjoys learning about new beauty products and skincare. I visited the Lucy Peters Smooth Studio & Aesthetic Center in NYC to talk to them about all their latest in beauty and review their facial — I was there, might as well!
DailyFashionista had the Babor Facial. I have extremely sensitive combination skin, it's always difficult for me to find the right treatments and skincare products that work. I have clogged pores, specifically on my T-zone area. Lucy Peters Babor facial was absolutely incredible because they extracted and exfoliated all of my clogged pores on my nose, chin and forehead. Typically, I break out in an allergic reaction from facial creams however, Lucy Peters Facial left my skin crystal clear and super smooth. No break outs! Can I get a hallelujah? I highly recommend you see Lucy Peters if you have sensitive skin.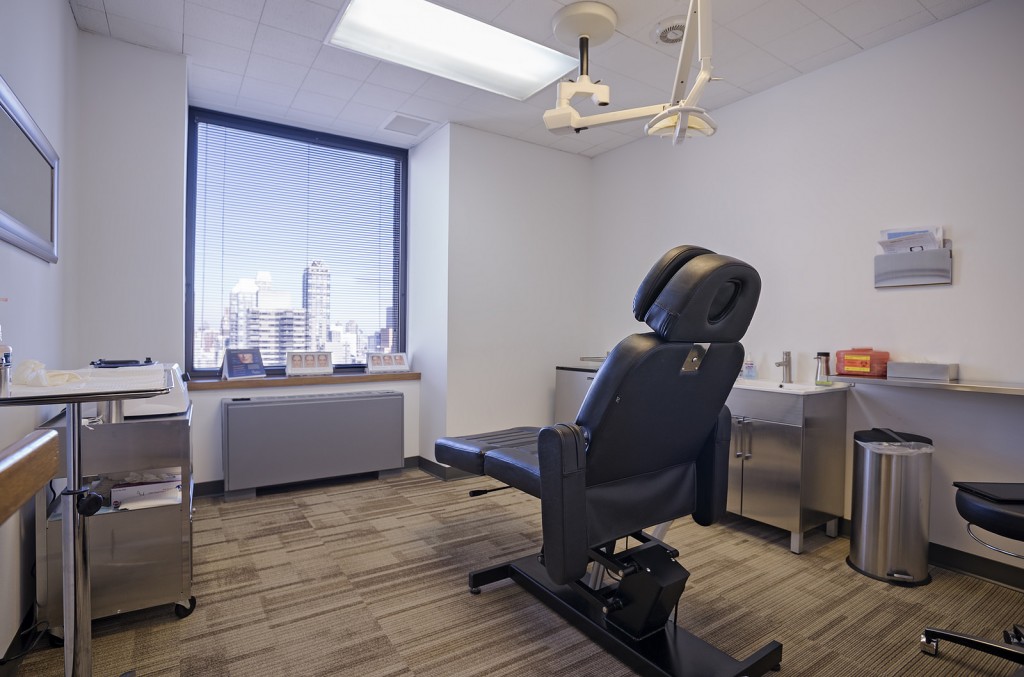 After my facial, I wanted to learn about the other beauty treatments Lucy Peters offers. One treatment I was very interested in learning about was hair removal. Lucy Peters Smooth Studio & Aesthetic Center are known as the "hair removal experts." Lucy Peters is internally accredited having an FDA approved permanent hair removal Smooth System. Lucy Peter's Smooth System is colorblind which allows it to remove both light and dark hair permanently – goodbye peach fuzz. The Smooth System is effective on all skin and hair colors and is safe to use on both men and women. Facial hair removal is extremely popular because it not only removes facial hair, it can shrink your pores as well. Permanent hair removal and smaller pores?! Sign me up! That sounds incredible.
Another service I was interested in learning about was their Photofacial. The Photofacial is popular among clients who have isolated dark spots, spider veins, broken capillaries, freckles and sun damage. They also offer other treatments such as Tattoo Removal, Clearlift Wrinkle Reduction, Vampire Facial, Platelet Rich Plasma Hair Restoration, Plasma Facial and Lip Injections to name but a few.
If you are in the New York metropolitan area definitely check out Lucy Peters. We felt so at ease here with their amazing experts and impressive results. We also like stopping by the Lucy Peters website to learn more about their latest beauty treatments.